US Figure Skater is Accused of Bullying and Injuring a South Korean Rival
Source – An American figure skater has been accused of slashing her South Korean rival on the leg just before they competed in the world championships.
Mariah Bell, 22, allegedly kicked Lim Eun-soo, 16, during a warm-up before they were set to skate at the ISU World Figure Skating Championships in Japan on Wednesday.
Lim's management agency claims that Bell cut the teen's leg while the skaters were rehearsing before the women's short program.
They allege that Lim had been slowly skating on the edge of the rink after completing her turn when the incident happened.
'Mariah Bell, who was scheduled to rehearse after Lim, suddenly kicked and stabbed Lim's calf with her skate blades,' the teen's agent told Agence France-Presse.
'Mariah Bell didn't apologize to Lim Eun-soo after the incident and instead continued to rehearse for her routine.' … The wound was treated and bandaged.
Despite the incident, Lim skated a personal best of 72.91 points.
She placed fifth in the women's short program at Saitama, one place ahead of Bell. Both women will compete in the women's free skate on Friday.
For starters, I just want everyone to know that just because it's the start of the tournament, NFL free agency is still in full swing, I'm up to my weak-but-boyishly-handsome chin in draft stuff and I've got a inbox full of SSTs to grade, doesn't mean the world stops. I'm still fully engaged in the World Figure Skating Championships as well. No Days Off, and all that.
So yeah, I've been following the drama going on in Saitama. And as far as I'm concerned Lim Eun-soo's management team can go straight to hell.
Look, I have no problem with Lim. She's a fierce competitor. She's got the talent and artistry to compete for Olympic Gold if she keeps working at it. But this business of her reps putting out this whiny press release and even putting it out there that Mariah Bell's been bullying her for months is goddamned pathetic:
Her agency added: "It seems it was intentional, considering how Bell came from behind."

The agency also claimed that Bell had been bullying Lim for months in the lead up to the world championships.

The pair are both trained in Los Angeles under the same coach, Rafael Arutyunyan.
I'm sorry, where are they? Is this some school vacation week skate around at the local muni rink, or is this the World goddamned Championships? Are these strong, tough, steely-eyed competitors or preschoolers? This is blood sport. Bell wants what Lim wants and vice-versa. It's a game of inches. And in life, as in Figure Skating, it's that guy who's willing to die who's going to get that inch.
Some PR staffers in an agency in South Korea might not like it. But that's how we do Ladies Figure Skating in the States. If they were students of history they'd know that. Back in '94 Nancy Kerrigan ended up in a hospital with a shattered kneecap courtesy of her competition. And did she cry about it? Except intially, I mean? No. She got on her skates, dusted herself off, got back into the rink and won Silver at Lillihammer.
So just as a reminder to Lim's management company. She's not some princess to be pampered and protected and apologized to. She's a warrior who'll fight through anything and has no time to waste on "my bads."
At least she and Mariah understand what the stakes are out there in Japan. If nobody else does.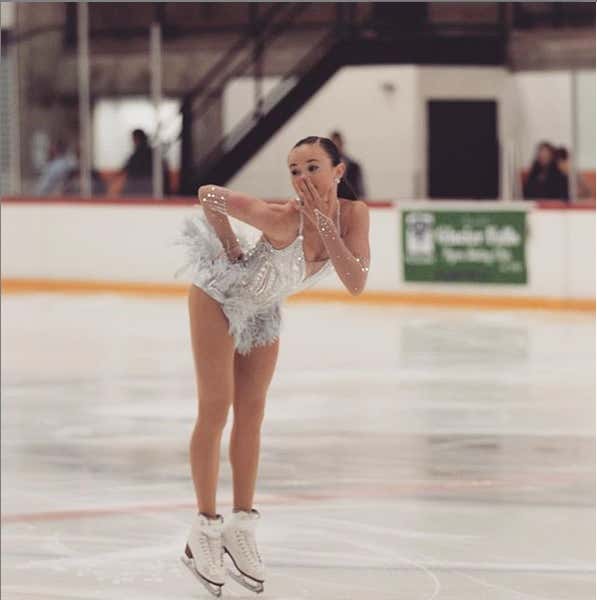 P.S. I had just gotten to the end of this post when one of my brother's called to say, "So Mariah Bell …" before I cut him off and told him I was on it. I have carved a really bizarre niche here.