The Mystery Girl Creeping In Every Picture With Trump Is Kim Jong-un's Sister, "North Korea's Most Powerful Woman" (She Holds The Ashtray For His Cigs And Sucks At Hide and Seek)
Business Insider - As North Korean leader Kim Jong Un has sought to raise his international standing, a figure seen by his side almost constantly during his meetings with world leaders is none other than his sister, Kim Yo Jong.
During last year's summit between the United States and North Korea, Kim Yo Jong was front and center during the historic show of diplomacy with President Donald Trump.
It looks like she's playing a similar role again this year for a second summit between Kim Jong Un and Trump in Hanoi, Vietnam. She was even spotted on Tuesday holding a crystal ashtray as her brother took an early morning smoke break.
Kim Yo Jong, like many members of the Kim family, is a mysterious figure whose life has piqued international curiosity.
You may remember Kim Jong-un's sister from the Olympics, where she was the first member of North Korea's ruling family to visit the South since the Korean War. She's the one who had the most epic ice-out game of chicken with Mike Pence ever.
PFT wrote a very deep introspective think-piece on her: It's Very Problematic That We're Referring To Genocidal, Murderous, Propoganda Expert As "Kim Jong Un's Sister" When She's Accomplished So Much On Her Own.
Now she's back in the spotlight (by hilariously trying to avoid the spotlight) during the high-stakes summit between Trump and Jong-un.
Raise your hand and ask for help if you can't find her.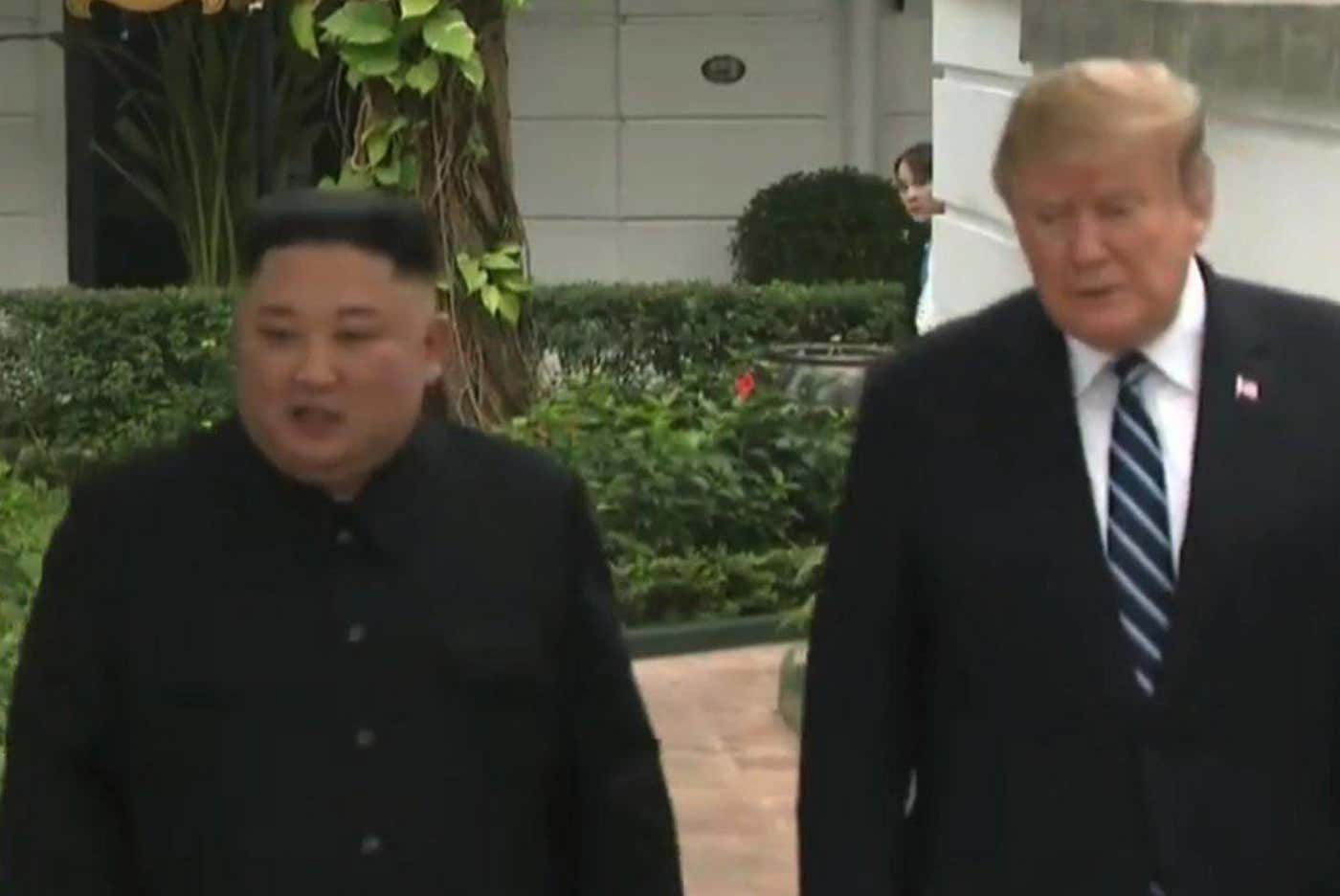 Two years ago she was creep creep creepin' around too:
Nobody knows anything about her except that she's between 29-31 probably and got a 6th grade education in Switzerland before returning to NK forever. People have literally no idea where she was or what she was doing from 2000-2007. Her first public appearance ever was at the 2011 funeral of Kim Jong Il. She is believed to be the head of the country's propaganda department (sneaky one of the most important positions of a government, book recommendation: The Attention Merchants by Tim Wu.) Especially in North Korea where controlling Jong-un's image is EVERYTHING.
But, more important than any of that:
Personal ashtray holder.
All the snobs in America probably think this is some lowly, demeaning job.  Ummm ever heard of Fidel Castro?  Let's just say, when the US government has a problem with you, being in total control of the objects you put in your mouth to smoke is very, VERY important.
One criticism of Miss Yo Jong:
Needs to get better at her creep game.
Guaranteed she is North Korea's all-time leading scorer in "being found" in Hide and Seek.
**Psst**
*I see you*