3-Time ISIS Bride Who Called for Terror Attacks on US Veterans Won't Be Allowed Back in the States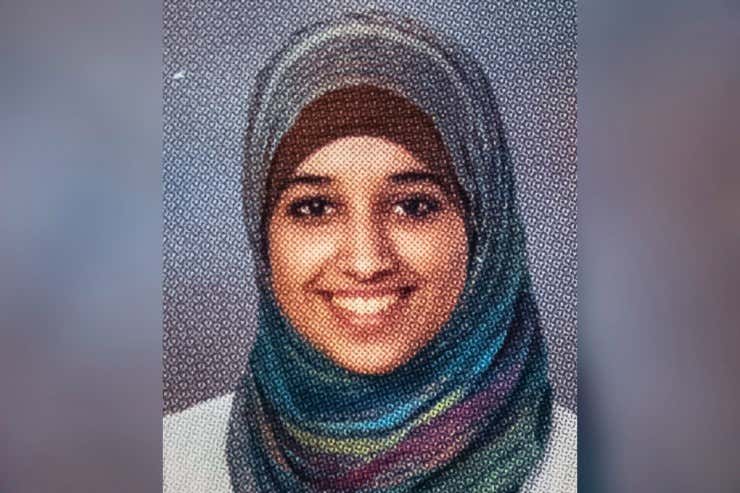 Source – Secretary of State Mike Pompeo said Wednesday that an Alabama woman who joined ISIS but now wants to return home with the 18-month-old son she had with her ISIS husband will not be admitted back into the United States, saying she is not a U.S. citizen.
"Ms. Hoda Muthana is not a U.S. citizen and will not be admitted into the United States," Pompeo said in a statement. "She does not have any legal basis, no valid U.S. passport, no right to a passport, nor any visa to travel to the United States. …"
Muthana, 24, has pleaded with officials to let her back into the U.S. following her recent escape from ISIS and capture by Kurdish forces. She was born in 1994 in Hackensack, New Jersey.
Well this seems a little harsh. I mean sure, Hoda Muthana joined ISIS. And married an ISIS terrorist. And started an ISIS family. Plenty of young women have thought about living that life. But once her ISIS friends lost every square foot of territory they controlled, she changed her mind. I don't get what the big deal is about letting her bring her jihadist self back to home sweet home.
Well I suppose there's this:
More than four years ago, she bought a plane ticket to Turkey with her college tuition money and was smuggled into Syria. The 24-year-old has been married to three ISIS fighters, two who were killed and a third she divorced. After joining ISIS, she witnessed executions and urged others to join the group in social media posts that were critical of the U.S.
And I guess this too:
Muthana angrily tweeted: "Americans wake up! Men and women altogether. You have much to do while you live under our greatest enemy, enough of your sleeping! Go on drivebys, and spill all of their blood, or rent a big truck and drive all over them. Veterans, Patriots, Memorial, etc day … Kill them."

For many months in 2015, her Twitter feed was full of bloodcurdling incitement, and she says she remained a zealot until the following year.
This should probably be considered:
The American ISIS bride who wants to come home to the US has told how she wants the government to pay for her to undergo therapy if it allows her to return. … Asked what she would expect as a reasonable form of punishment for joining the terror group and calling for bloodshed in the US on social media, she answered: 'Maybe therapy lessons, maybe a process that will ensure us that we'll never do this again.'
Oh. Right. Can't overlook this:
There are references in media stories about Muthana that say that after she left the U.S. for Syria, she shared on social media a picture of herself burning her passport.
But for this, we're going to keep this young lady, this daughter of the great city of Hackensack, this pride of the Roll Tide State, from returning to Sweet Home Alabama? Why? Just because she married three guys who burn prisoners alive in cages and throw gay men off the roofs of towers to their deaths? Because she used Twitter to encourage people to rent trucks and drive them through crowds of US veterans at Memorial Day parades? Because she's demanding that the people she wanted dead under the wheels of rental trucks to pay for her therapy? And because she renounced her citizenship by taking a cigarette lighter to her passport?
And we're gonna what? Hold that against her? OK, so she wanted you and me and thousands of servicemen dead. And changed her mind once she found herself surrounded by US-backed forces. What are we supposed to do? Hold that grudge forever. "Forgive and forget" is right there in the Constitution. I think. I've never actually read it. But it's implied. The bottom line is Hoda Muthana says she's sorry if her making ISIS babies and calling for terror attacks against Americans offended you in any way. And it's a damned tragedy we won't be getting her back.