Power Ranking The 2019 Cubs' Giveaways
The Cubs have 37 giveaways this year which is good for about 46% of home games. Personally a lot of this stuff is hit or miss for me but I know that's not the case for everyone.
In fact, many people plan AROUND these giveaways. Some of this constitutes high priority for Cubs fans so I did my best to stay professional. Granted that can be hard when you're talking about free door prizes for adults attending a baseball game. But nevertheless I tried.
On to the rankings:
37-32. Cubs Cap Artist Series – 5/24, 6/7, 7/12, 8/23, 9/13 and 9/20 – 1st 5,000: I have no idea what "Cubs Cap Artist Series" means so naturally the promo is off to a horrible start. You're *promoting* something for chrissakes. If I'm using context clues you suck at your job. F.
31. Magnet Schedule – 4/8 – 30k: Magnet schedule is more of a White Sox giveaway if you know what I mean.
KIDS ONLY DIVISION = the next giveaways are for 1st 5k and exclusive to 13u
30. Towel – 6/23
Easy there Frank
29. Socks – 7/14: When you and your siblings get socks on Christmas from Aunt Betty and you have to go awwwwwesome thanks at the same time so you don't let her on that you hate her fucking gets. That's this times a thousand. Mom & Dad splurge on a day trip to Wrigley and you come home with free socks. We're basically creating White Sox fans with this giveaway.
28. Clark Bobblehead – 8/4: the only mascot I want in bobblehead form is this guy
27. Color Your Own Bag – 8/25 
99/100 kids will completely fuck that bag up in the first 30 seconds.
26. Hat – 7/21: Sure
TOTES/BAGS DIVISION = all 10k
25. Reusable Tote – 5/23
The button up look is so fresh. I would love to parade around Trader Joes with this draping off my left forearm as I inspected fruit like I know what I'm looking for in decent papaya.
24. Expandable Tote – 5/6 
Now we're talking. I'm at the beach drinking Miller Lites with this tote. I've got a speaker, a couple towels, maybe some SPF55 and some clean underwear. It's a beauty.
23. Lunch Bag – 9/1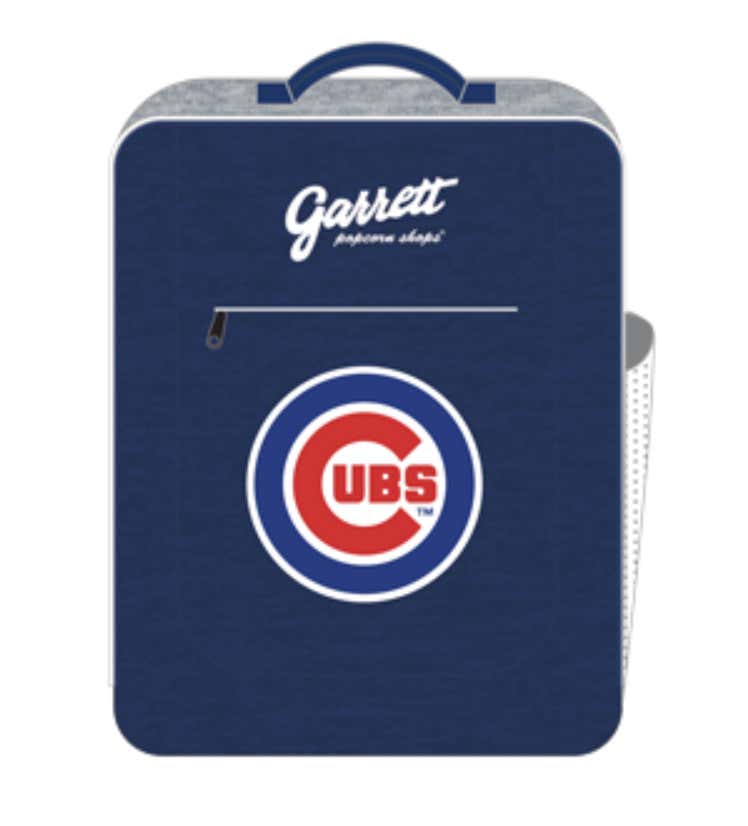 RANDOM SHIT DIVISION
22. Replica Wrigley Statue – 4/14 – 10k: for your desk I guess? Not bad, not amazing.
21. Headphones – 6/9 – 5k: I take my headphones seriously. That said everyone needs a burner pair.
20. Umbrella – 6/25 – 10k: again, sure.
19. Cocktail Stones – 6/27 – 10k & 21+: look at you fancy pants motherfucker with your cocktail stones and your mid-shelf bourbon. I'll be over here with the poor people using ice.
CLOTHES DIVISION = this is where things start to get very functional. Everything up to now has been a prop. The following giveaways start to crossover into that "Hey I use/wear/enjoy that thing all the fucking time" territory. 
18. Hat – 6/6 – 10k
17. Camo T Shirt – 5/26 – 10k: for the Kyle Schwarber enthusiasts
16. Three Quarters Sleeved Shirt – 8/30 – 10k: kind of yawn but the type of shirt you sneaky wear to co-ed softball the next 6 years
15. Rizzo T Shirt – 8/21 – 10k: I'd rather get a C patch we can all sew on our chests
14. Mother's Day Pink T – 5/12 – 5k: I need more than 5k pink shirts Advocate Health. You guys are taking over every hospital and doctor group in the area you can throw a few more shirts in the pile.
13. 420 Knit Beanie – 4/20 – 10k: Not actually a 420 beanie but you don't give out a beanie on 4/20 without it being a 420 beanie if that makes sense
12. Hoodie – 5/5 – 10k: very aggressive

BOBBLEHEAD DIVISION = If this were a personal thing Bobbleheads would be in the trash mostly because I'm poor and don't have the square footage to enjoy a collection. So I don't even want one. But this isn't about me it's about you, and if there's one thing we know about Cubs' fans, it's that we are are uniformly willing to sacrifice time/pleasure/money/pride/etc. to get our hands on the bobbleheads. People are fucking crazy about it.
All of these are 10k. No pictures released. 
11. Cole Hamels – 5/10 
10. Jon Lester – 7/19 
9. Kris Bryant – 7/15 
8. Anthony Rizzo – 6/21
7. Pedro Strop – 9/15: I'm most excited for this one because I'm obsessed with Pedro Strop. He epitomizes the bobblehead concept. When he retires he should seriously consider starting his own line.
THE GOOD STUFF DIVISION = high impact giveaways
6. Replica Jersey 1969 – 7/16 & 10k: Not a huge jersey guy but if I'm walking through the turnstyles and Mary Lou is handing me this then I'm ready to fuck
5. Star Wars Blanket – 4/13 & 10k: I'm a big you can't this anywhere else guy. Also a big Star Wars guy. Come and fucking get some ladies.
4. Cubs Ice Cub-E Tray – 8/22 & 10k & 21+: no picture included but you have to imagine this is a custom ice tray with the old school Cub logo. Even if it's not, as I say above I'm an old fashioned ice guy.
3. Bucket Hat – 6/24 & 10: This should actually be a legit city holiday. Put it on the list. 
2. Javy Baez Sliding Coin Bank – 6/20 & 10k: I audible cackled when I saw this. Easily the most brilliant promotional giveaway in Cubs history. Find someone connecting product with giveaway quite like WINTRUST and this piggy bank. You can't.
1. BBQ Mit – 6/26 & 10k: I'm getting emotional just thinking about how much I'd use this grill mitt.
Those are your giveaways. Collect all 37 to win absolutely nothing.