Biggest Celebrity Piece Of Shit Tournament: Region 4 (Part 5 of 7)
Morning.
The fourth and final region in this made-up tournament is THE SCUMBAG REGION.
Here is the completed bracket that you will be able to vote on tomorrow.
I hope these bulky blogs were a distraction from the black hole the real tournament left in your life since Sunday, and maybe the results blogs next week will be a distraction from all the gambling losses my colleagues will no doubt incur as the Sweet Sixteen fires back up tonight.
I have received hundreds of messages from readers on who I left out, and it seems to be the same 10 people, so I will release a Dis-Honorable Mention List tomorrow along with the interactive bracket.
I might blow through these a little quicker because I have given you guys A LOT of info to digest this week, and some of today's candidates are self-explanatory, including…
#1 SEED- BILL COSBY
A comedic legend who liked to drug and rape women.  Cosby admitted to casual sex, involving the recreational use of the sedative methaqualone (Quaaludes), with a series of young women, and acknowledged that his dispensing the prescription drug was illegal.
In 2018, he was sentenced to three to ten years in prison.
I wonder if similar charges could be levied against this Cardi B person in light of her admission to drugging and robbing clients when she was a stripper?  What do you think her defense will be?
I wrote about Cosby's sentence the day it was given out and I think it expresses my distaste towards this scumbag effectively…
–
–
–
–
#2 SEED- WAR MACHINE (Jonathan Paul Koppenhaver)
Former professional mixed martial artist, pornographic actor, and convicted felon with a HUGE rap-sheet, but I will get right to the bad stuff…
On October 31, 2009 (Halloween), War Machine surprised MMA fans when he announced that he would pursue a career in pornographic films along with fighting mixed martial arts.  In his announcement, Machine revealed that he had signed with LA Direct Models and made his début scene with porn actress Riley Steele.
(It's tough to find a picture of Riley that doesn't include "innards", but then I remembered she was in the 2010 movie Piranha 3D with the lovely red-bikini-clad Kelly Brook.)
Between 2009 and 2010, War Machine appeared in twelve adult films and was featured in the January 2014 issue of Hustler Magazine in a nude pictorial with porn actress and then-girlfriend Christy Mack.
This seemingly happy couple dated for a while, until he ended things in May of 2014, and then on August 8 of that same year, Christy Mack and associate Corey Thomas were assaulted by War Machine in her Las Vegas home.
According to his tweets, War went to Mack's house wanting to reconcile and maybe even propose to her, but the scenario played out much differently when he found her there in bed with another man.
Koppenhaver allegedly walked into the bedroom, turned on the light and began striking Thomas with his fists. In his testimony, Thomas said he'd been punched repeatedly and bit in the face by Koppenhaver before being placed in a chokehold.
After about 10 minutes, Koppenhaver told Thomas to leave the house and to not report the incident to the police, and Thomas did just that (fucking coward).  And with her friend out of the house, Machine allegedly made Mack strip and shower in front of him.
Then she says the beatings began.
Koppenhaver began hitting Mack, according to the prosecution. He punched her multiple times, causing her to lose consciousness at least once, and kicked her repeatedly in the side of her body.
As she laid on her bathroom floor, Mack says that Koppenhaver allegedly told her, "That is my pussy, and I'm going to take it back now." At some point, Mack says, Koppenhaver grabbed a knife and threatened her with it.  She told police that Koppenhaver tried to rape her but was unable to perform.
Christy escaped the house only when Koppenhaver left the bedroom and entered the kitchen… She heard the clanging of metal and believes he went looking for another knife.
Mack says she ran, naked, to a neighbor's house, climbed the fence and begged to let her in. The neighbors didn't open the door, but they let her hide behind a wall outside as they called the ambulance and police.
Mack was hospitalized, where it was found that she suffered from 18 broken bones, a broken nose, missing teeth, a fractured rib, and a ruptured liver.
Turning her face from this…
Into this…
War Machine was eventually sentenced to an aggregate sentence of life in prison with the possibility of parole after 36 years, and less than a year into his sentence, on July 20, 2018, it was revealed that War Machine inexplicably had gotten engaged to civilian/prison pen-pal Ashley Farrington.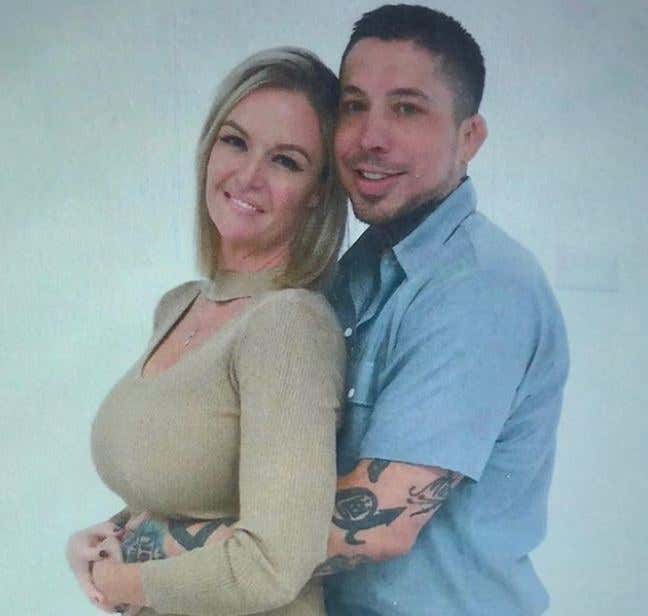 Mazel tov, asshole.
–
–
–
–
#3 SEED- Harvey Weinstein
In October 2017, The New York Times and The New Yorker reported that more than a dozen women accused Weinstein of sexually harassing, assaulting, or raping them.
FUN FACT: By coincidence, the reporter from The New Yorker who first published these allegations was Ronan Farrow… Farrow is the son of actress Mia Farrow and writer/director/teaspoon-full-of-cum, Woody Allen.  And Ronan's sister was the girl who claimed Woody sexually abused her in the attic when she was only 7 years old.
ANOTHER FUN FACT: People say Ronan is such an upstanding reporter because he is actually NOT Woody's biological son, as most would believe… Instead, people think handsome AF Ronan was the product of an affair Mia Farrow might've had with Frank Sinatra whilst she was dating Woody.
God, I hope that's true.
Back to Weinstein… Many other women in the film industry subsequently reported similar experiences with Weinstein, who denied "any non-consensual sex".  As a result of these accusations, Weinstein was fired from his production company, suspended from the British Academy of Film and Television Arts, expelled from the Academy of Motion Picture Arts and Sciences, resigned from the Directors Guild of America, left by his wife Georgina Chapman, and denounced by leading figures in politics whom he had supported.
The Los Angeles Police Department opened a criminal investigation for alleged rape, and New York and London police are investigating other sexual assault allegations.
On May 25, 2018, Weinstein was charged by New York police with "rape, criminal sex act, sex abuse and sexual misconduct for incidents involving two separate women". On that day, he was arrested after surrendering to police.
Weinstein was later released after a $1 million bail was posted on his behalf.  He later surrendered his passport and was required to wear an ankle monitor, with travel being restricted to New York and Connecticut.  His lawyer Benjamin Brafman said Weinstein would plead not guilty.
–
–
–
–
#4 SEED- Bryan Singer
Bryan Jay Singer is an American director, producer, and writer of film and television.  Some of his most famous films included (but are not limited to) the very recent Bohemian Rhapsody, a handful of X-Men movies, and The Usual Suspects (which stars our old friend/alleged-pedophile, Kevin Spacey).
Bryan-with-a-Y is openly bisexual and has said that growing up Jewish and a sexual minority influenced many of his movies, but I am not sure if they influenced his many lawsuits…
– In 1997, a 14-year-old extra accused Singer of asking him and other minors to film a shower scene in the nude for the film Apt Pupil.  Two other adolescent boys, 16 and 17 years old, later supported the 14-year-old's claim. The boys claimed trauma from the experience and sought charges against the filmmakers including infliction of emotional distress, negligence, and invasion of privacy.  The boys alleged that they were filmed for sexual gratification, and a lawsuit was filed but dismissed for insufficient evidence.
– In April 2014, Singer was accused in a civil lawsuit of sexual assault of a minor. According to the suit filed by attorney Jeff Herman, Singer is alleged to have drugged and raped actor and model Michael Egan in Hawaii after meeting him at parties hosted by convicted sex offender Marc Collins-Rector in the late 1990s… That suit was thrown out.
– In May 2014, another lawsuit was filed by attorney Jeff Herman on behalf of an anonymous British man. Both Singer and producer Gary Goddard (who was also named separately in the first case) were accused of sexually assaulting "John Doe No. 117." According to the lawsuit, Goddard and Singer met the man for sex when he was a minor and engaged in acts of "gender violence" against him while in London for the premiere of Superman Returns… This charge was also dismissed, at the accuser's request, in July 2014.
– Author Bret Easton Ellis alleged that two of his former partners have attended underage sex parties hosted by Singer and fellow director Roland Emmerich.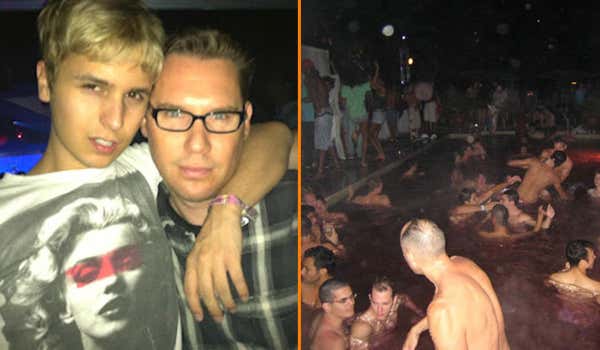 – On December 7, 2017, Cesar Sanchez-Guzman filed a lawsuit in the state of Washington against Singer, alleging that he had been raped by the director in 2003 when he was 17 years old.  Singer denied the allegations.
– On January 23, 2019, Alex French and Maximillian Potter published an investigative report in The Atlantic in which four more men alleged that Singer sexually assaulted them when they were underage.  The article also claimed that Sanchez-Guzman's 2017 lawsuit was stalled when Singer's legal team reported Sanchez-Guzman to the Internal Revenue Service and to US immigration officials, although this was disputed by one of Singer's lawyers.
–
–
–
–
#5 SEED- Donté Stallworth
On the morning of March 14, 2009, NFL wide receiver, Donté Stallworth struck and killed a pedestrian while driving his car
In a police investigation, Stallworth admitted to drinking the night before the accident. News sources reported that his blood alcohol content was 0.12, over the legal limit of 0.08.
On April 1, 2009, Stallworth was charged with DUI manslaughter; he surrendered to police on April 2, 2009, and was released on $200,000 bail.
Under a plea deal, he received a sentence of 30 days in the county jail, plus 1,000 hours of community service, 2 years of community control, and 8 years' probation. His Florida state driver's license was permanently suspended.
On July 10, 2009, Stallworth was released from county jail after serving 24 days of a 30-day sentence.
The Associated Press reported on June 16, 2009, that Stallworth and the Reyes family reached a financial agreement, avoiding a civil lawsuit. The amount of the settlement was not disclosed.
There's an argument Donté is waaaay too highly ranked here, but I did it solely to have him match up against another vehicular homicide perpetrator in the first round, so be patient.
–
–
–
–
#6 SEED- Vince Neil (Vincent Neil Wharton)
The lead singer of the WIDELY popular '80s hair band Mötley Crüe has been charged with a TON of shit.
Here's the most serious:
– After partying for hours in late 1984, Vince Neil and a friend named Nicholas Dingley decided to take a trip to a local liquor store. Neil, who was drunk, lost control of the car and hit an oncoming vehicle. The two occupants of the other car were seriously injured and suffered brain damage, and Dingley was killed.
– Neil was charged with vehicular manslaughter and driving under the influence. His blood alcohol level was 0.17, well above the California legal limit at that time of 0.10.
– Vince was sentenced to 30 days in jail, five years probation, $2.6 million in restitution to the victims of the crash, and 200 hours of community service… He got out of jail in 15 days for good behavior.
Mötley Crüe dedicated their third studio album, Theatre of Pain, to Dingley.
Since killing a guy with your car makes the rest of Vince's charges seem so inconsequential, I will space them out with pictures of Vince Neil's ex-girlfriends, starting right here with Playmate Rebecca Ferratti…
– Neil was arrested in 2002 for punching record producer Michael Schuman to the ground in a nightclub parking lot. Neil was ordered to pay restitution and complete community service.
Pornstar Janine Lindemulder, who apparently just got her teeth cleaned and likes the way they feel…
– In 2003, Neil was arrested again after accusations that he assaulted a sex worker at the Moonlight BunnyRanch by grabbing her around the throat and throwing her against a wall.
Pornstar Savannah…
– On December 15, 2004, an arrest warrant for misdemeanor assault was issued for Neil after a fight during a show on October 30 where he left a soundman unconscious for 45 minutes.
Pornstar Jeanna Fine who apparently has an outie bellybutton…
– In 2007, Neil was arrested for suspicion of DUI in Las Vegas after police spotted him making some erratic moves in his Ferrari.  Neil later worked out a deal with prosecutors where he pleaded guilty to reckless driving in exchange for them to drop the DUI charge.
Pornstar Debi Diamond who I hear has a line of glow-in-the-dark anal beads that are "perfect for beginners"…
– In June 2010, Neil was arrested on suspicion of drunk driving in Las Vegas after having allegedly smashed a fan's camera and was released on $2,000 bond.
And regular actress Alicia Jacobs, who Vince used to slap around…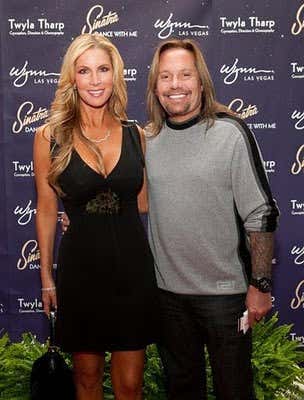 – In March 2011, Neil was charged with battery and disorderly conduct after an altercation with the aforementioned ex-girlfriend, Alicia Jacobs.
–
–
–
–
#7 SEED- Jussie Smollet Terrence Howard (Terrence Dashon Howard)
American actor with a history of violence towards women.
By coincidence, Terrence played the character who would later be called "War Machine" in the original Iron Man movie.  A role he eventually gave up to Don Cheadle over a contract dispute before Iron Man 2 began filming.  And a role that would eventually become an extremely lucrative gig for Cheadle in The Avengers franchise.
– In August of 2000, Howard was arrested for assaulting a Continental Airlines flight attendant after refusing her request to return to his seat because the seat belt sign was on.  The charges were dropped by the Cleveland District Attorney for lack of jurisdiction.
– Howard was also arrested in 2001 for a variety of charges related to a violent attack on his estranged first wife, Lori McCommas, including simple assault, terrorist threats, harassment, and stalking… According to police reports, he arrived at her house after an argument on the phone, forced entry into her home by breaking in doors, and chased her into the backyard where he punched her twice in the face with a closed fist. The violent attack ended when Howard's brother stepped in.  In 2002, he pleaded guilty to disturbing the peace.
– In March of 2005, Terrence assaulted a marine and his girlfriend after they were seated before him at Ray's Dining Car restaurant in Philadelphia.  He was arrested and charged with simple assault and harassment, but those charges were later withdrawn and Howard only received charges for disorderly conduct.
– On December 5, 2011, a judge granted Howard's second wife Michelle Ghent a restraining order based on her claims that Howard had caused her physical injuries that required medical attention, once broke her computer in half, repeatedly threatened her, and stalked her by telephone and on the Internet.
– In August 2013, Ghent obtained a second restraining order against him after showing up in court with a black eye she says he gave her. Howard initially denied hitting her but, later, admitted in court to a "mutual" physical altercation, which he claimed included being pepper sprayed by Ghent.
– In a September 2015 interview with Rolling Stone, Howard admitted to hitting his first wife in 2001 saying, "She was talking to me real strong, and I lost my mind and slapped her in front of the kids."
I am not making excuses for this abusive prick, but Howard does have an interesting origin story.
As a small child waiting on line to see Santa at a Cleveland department store, Terrence's dad and another man got into an altercation which ended when Howard's father stabbed the other man to death
It shouldn't affect your voting, but here's more detail, if you need it…
–
–
–
–
#8 SEED- KAREEM HUNT versus #9 SEED- TYREEK HILL
The #8 vs #9 seed is typically the most intriguing first-round matchup, and this bracket is no different.
Last year, TMZ released this now infamous video of NFL running back Kareem Hunt involved in an altercation with a woman in a Cleveland hotel from the previous February.
Later that same day, Hunt was placed on the commissioner's exempt list, prohibiting him from practicing and playing with the team.  Shortly after being placed on the exempt list, the Kansas City Chiefs released him. Chiefs co-owner and CEO Clark Hunt released a statement following his release indicating that Hunt was not truthful when the Chiefs asked him about the incident.
Feb 11, 2019, Hunt signs with the Cleveland Browns.
–
–
In 2014, while still in college, Kansas City Chief wide receiver Tyreek Hill was arrested on complaints of assault of his 20-year-old pregnant girlfriend, Crystal Espinal. The police report states that Espinal said the two got into an argument and he threw her around like a ragdoll, punched her in the face, sat on her and repeatedly punched her in the stomach, and choked her. Oklahoma State dismissed him from the football team after the charges.
Hill eventually pleaded guilty to domestic assault and battery by strangulation and was sentenced to three years of probation, an anger-management course, a year-long batterer's program, and was required to undergo a domestic-abuse evaluation, a sentence that Espinal was consulted about and comfortable with. Espinal eventually gave birth to a boy. After three years of probation, work in his local community, and completion of anger management, Hill's case was expunged.
In 2018, Hill and Espinal became engaged, and their son is now 3 years old.
–
–
I know there have been VERY recent allegations of child abuse and neglect at the Hill household, but since those investigations are ongoing I am going to pretend like they aren't happening, and would ask you to do the same when determining who you think is a bigger piece of shit.
Even without the most recent allegations, I think the clear answer is Tyreek, even though the Chiefs organization felt different.
–
–
–
–
#10 SEED- Christian Slater
An actor who is probably best known for his roles in True Romance, Heathers and the TV series Mr. Robot.
In 1989, Slater was arrested for drunk driving and assault. He was sentenced to 10 days in jail.
In 1994, he was arrested when he tried to board a commercial plane with a gun in his luggage… He was sentenced to community service.
Most seriously, in 1997, Slater was convicted of assaulting his girlfriend and a police officer while under the influence of heroin, cocaine, and alcohol.  He spent over 100 days in a rehabilitation facility while out on bail and then was sentenced to a three-month term in jail followed by three months in a residential rehab center.
In 2005, Slater was arrested in New York, after a video recorded him apparently sexually harassing a woman on the street.
–
–
–
–
#11 SEED- TUPAC (Lesane Parish Crooks)
Rapper/actor/dead guy.
On August 22, 1992, in Marin City, Shakur performed at an outdoor festival and stayed for an hour afterward signing autographs and pictures. A confrontation occurred and Shakur drew a legally registered Colt Mustang, and allegedly dropped it. As it was picked up by a member of his entourage, a bullet was discharged. About 100 yards (90 m) away, Qa'id Walker-Teal, a 6-year-old boy, was riding his bicycle at a school playground nearby when he was fatally struck by a bullet in the forehead, killing him. Although the police matched the bullet to a .38-caliber pistol registered to Shakur, and although his stepbrother, Maurice Harding, was initially arrested on suspicion of firing the weapon, no charges were filed. Marin County prosecutors have said they were stymied by a lack of witnesses. In 1995, a wrongful death suit was brought against Shakur by Qa'id's mother. The defense attorney acknowledged that the bullet that killed Qa'id was traced by authorities to a gun registered to Shakur. The suit was dropped when Shakur agreed to pay a $300,000–$500,000 settlement to the parents of the dead 6-year-old.
In October 1993, in Atlanta, two brothers and off-duty police officers, Mark and Scott Whitwell, were with their wives celebrating Mrs. Whitwell's passing of the state bar examination. The officers were drunk and in possession of stolen guns. As they crossed the street, a car with Shakur inside passed them or "almost struck them". The Whitwells argued with the driver, Shakur, and the other passengers, who were joined by a second passing car. Shakur shot one officer in the buttocks and the other in the leg, back, or abdomen, according to varying news reports. Mark Whitwell was charged with firing at Shakur's car and later lying to the police during the investigation. Shakur was charged with the shooting. Prosecutors dropped all charges against the parties.
In November 1993, Shakur and others were charged with sexually assaulting a woman in a hotel room. Shakur denied the charges. According to Shakur, he had prior relations days earlier with the woman which were consensual (the woman testified she performed consensual oral sex on Shakur). The complainant claimed sexual assault after her second visit to Shakur's hotel room; she alleged that Shakur and his entourage raped and sodomized her. At trial, Shakur was convicted of first-degree sexual abuse, and acquitted of the weapons and sodomy charges. The judge described the crimes during the sentencing of Shakur to 1½–4½ years in prison, as "an act of brutal violence against a helpless woman."… He was found guilty of three counts of molestation and found not guilty of six other charges.
I met Tupac once back when I was black, wore suits, and didnt need glasses…
(Suge is a Dis-Honorable Mention in this tournament)
–
–
–
–
#12 SEED- Matthew Broderick
On August 5, 1987, while driving a rented BMW in Enniskillen, Northern Ireland, actor Matthew Broderick crossed into the wrong lane and collided head-on with a Volvo driven by Anna Gallagher, 30, accompanied by her mother, Margaret Doherty, 63, killing both instantly. He was vacationing with Jennifer Grey, whom he began dating in semi-secrecy during the filming of Ferris Bueller's Day Off, the crash publicly revealing their relationship. He had a fractured leg and ribs, a concussion, and a collapsed lung. Jennifer Grey received minor injuries, including whiplash.
Broderick told police he had no recollection of the crash and did not know why he was in the wrong lane: "I don't remember the day. I don't remember even getting up in the morning. I don't remember making my bed. What I first remember is waking up in the hospital, with a very strange feeling going on in my leg." He was charged with causing death by dangerous driving and faced up to five years in prison but was later convicted of the lesser charge of careless driving and fined $175…
The victims' son and brother, Martin Doherty, called the verdict "a travesty of justice".
Accidents happen, I know, but the convenient amnesia part of this story always bugged me… Last time I was in Ireland, I also experienced some memory loss.
Also, the fact he had to pay a fine for killing two people that was less than my last speeding ticket sticks in my craw.
I was a big fan of the Ferris Bueller movie, so I remembered this event vividly so many years later when I was watching the 2012 Super Bowl and heard Broderick's unmistakable nasally voice as the narrator for a multi-million dollar Honda commercial… If Broderick really had remorse for what he had done, he wouldn't have experienced his second bout of convenient amnesia when he accepted the check to speak about driving on the most watched sporting event in the world.
Scumbag.
And Broderick is the other end of that Vehicular Homicide #5 vs #12 seed game I alluded to above with Donté Stallworth… I know Donté was convicted of more, but Broderick seems sorry for less, which makes me probably pick an upset here.
–
–
–
–
#13 SEED- Maurice Clarett
Clarett was a star running back for THE Ohio State Buckeyes in 2002, rushing for a then-freshman-program-record 1,237 yards and 16 touchdowns, and helping Ohio State win the national championship over Miami under Jim Tressel.
But that was it for Clarett's career in Columbus after he was suspended and ultimately dismissed the following year from OSU for a public coaching dispute, an academic fraud scandal, and a falsified police report.
After being drafted in the third round of the 2005 NFL Draft by the Denver Broncos, Clarett showed up to camp overweight and 'unimpressive.' He was released before ever playing a down.
New Year's day of 2006, Maurice was accused of robbing two people at gunpoint in an alley behind a Columbus bar and is wanted by police on two counts of aggravated robbery.
Then in August of that same year, Clarett was arrested after a highway chase that police say started when he refused to pull over after a traffic violation.  The cops ultimately had to use pepper spray on him and found three handguns and an AK-47 in the front seat of his car along with an open bottle of vodka.
He was eventually sentenced to 7.5 years for everything but the vodka.
–
–
–
# 14 SEED- Sean Penn
– Hollywood actor Sean Penn was extremely violent toward his ex-wife Madonna when the two were married in the 1980s. Once, in June 1987, he allegedly caused the pop superstar to be hospitalized after hitting her across the head with a baseball bat. But Madonna, who remained protective of her husband, refused to press charges since Penn was already facing 60 days in jail for assaulting a film extra (he served 32 days for that incident).
– Things got even uglier on December 28, 1989. According to a police report filed by Madonna, Penn scaled their Malibu home that afternoon, found Madonna alone in her bedroom, and told her that he owned her "lock, stock, and barrel."  According to reports, "When she told him she was leaving the house, he tried to bind her hands with an electric lamp and cord. Screaming and afraid, Madonna fled from the bedroom. What followed was a nine-hour ordeal which left her deeply shaken. Penn chased her into the living room, caught her and bound her to a chair with heavy twine. Then he threatened to cut off her hair."
He allegedly "smacked and roughed up" Madonna while she was tied to a chair, and then left for a few hours to buy more booze—leaving his then-wife bound and gagged—only to return and continue terrorizing her. He only agreed to untie her after she "agreed to perform a degrading sex act on him," and then fled the house, got in her car, and raced to the sheriff's office—eventually stumbling inside.
Penn was charged with felony domestic assault, but Madonna told the DA to drop the charges against him. He eventually pleaded guilty to a misdemeanor, and the pop star split from Penn shortly thereafter.
– He has had multiple run-ins with photographers and was also arrested once for attempted murder after he was busted hanging an intruding paparazzo over his ninth-floor hotel room balcony while filming Shanghai Surprise in Macau…
… and was charged with battery and vandalism after kicking a paparazzo in 2010 and breaking his camera.
–
–
–
–
#15 SEED- Floyd "Money" Mayweather 
A 5 weight-class champion boxer who "retired" with a perfect record of 50-0… And who liked to hit women.
– In 2002, Mayweather was charged with two counts of domestic violence and one count of misdemeanor battery. He received a six-month suspended sentence and two days of house arrest and was ordered to perform 48 hours of community service.
– In 2004, Mayweather was given a one-year suspended jail sentence, ordered to undergo counseling for "impulse control" and pay a $1,000 fine (or perform 100 hours of community service) after being convicted of two counts of misdemeanor battery against two women.
– In 2005, Mayweather pleaded no contest to a misdemeanor battery charge after hitting and kicking a bouncer, receiving a 90-day suspended jail sentence.
– On September 9, 2010, it was reported that Mayweather was being sought by police for questioning after his former girlfriend, Josie Harris, filed a domestic battery report against him.  Mayweather was taken into custody September 10, 2010, but was released after posting $3,000 bail. Mayweather was initially charged with felony theft (stemming from the disappearance of Harris's mobile phone); on September 16 two felony coercion charges, one felony robbery charge, one misdemeanor domestic-battery charge, and three misdemeanor harassment charges were added… Mayweather reached a deal with prosecutors in which he pleaded guilty to misdemeanor battery in exchange for prosecutors dropping the felony battery charge. Mayweather also pleaded no contest to two counts of misdemeanor harassment, stemming from threats to his children. In addition to the 90-day sentence, Mayweather was ordered to complete 100 hours of community service, a 12-month domestic-violence program and to pay a fine of $2,500.
I have an idea for his next fight…
–
–
–
–
#16 SEED- TONYA HARDING
16 seeds are a throwaway so I felt compelled to mention this little spit-fire because the Nancy Kerrigan attack was such an interesting story to watch evolve.
The 2017 movie I, Tonya, cast her back into the spotlight somewhat, but that film was a little biased to how much of a bad girl she really was.  The only thing that movie got right was just how much Harding and actress Margot Robbie resemble each other…
It's like looking in a (Fun House) mirror.
1994, a disciplinary panel of the U.S. Figure Skating Association stated reasonable grounds existed to believe Harding had violated the sport's code of ethics. Her admitted failure to report about an assault on a fellow competitor, supported by her FBI transcripts, resulted in Harding being formally charged with "[making] false statements about her knowledge."
1994, Harding pleaded guilty to conspiracy to hinder prosecution as a Class C felony offense at a Multnomah County court hearing and was banned for life from the U.S. Figure Skating Association.
And this wasn't necessarily a crime, but pictures that were taken from the video of Tonya and Jeff Gillooly's wedding night appeared in the 25th-anniversary issue of Penthouse magazine…
That video is very easy to find but very tough to watch, and there's no way I can casually mention Margot Robbie but then end this blog with grainy footage of Harding's ass.
So that's it… After 5 blogs, 22,000 words, no typos, and 64 pieces of shit the bracket is now complete.
See you tomorrow.
You can find all the blogs in this series on one dedicated page through this link…
Take a report.
-Large