Knicks Lose A Franchise-Record 17th Straight Game As The Road To Zion Continues
#KNICKSTANK!!! You know a Knicks team is special when they are breaking franchise records set by the Derek Fisher Era. But that's exactly what David Fizdale and the 12 Horsemen of Zion did tonight with their last win coming the day before NFL Wild Card Weekend. Now we stand here more than a week after the Super Bowl with the L's piling sky high and I couldn't be prouder. This Knicks team has given me everything I wanted this season. Enough cap space to sign Kevin Durant and another star, close games that still end in a loss and the occasional highlight. Sure losing our unicorn along the way hurt, but tough times don't last, tough people do. Plus it's hard to stay too angry when Mario Hezonja does shit like this
Mitchell Robinson does Mitchell Robinson things
and the Knicks still chalk up a hard fought L while giving their fans some excitement. Because like I said in my previous blog, this graph may continue to hurt my soul
But that hole can quickly be fixed by watching Zion Williamson highlights accompanied by a Photoshop of him wearing orange and blue.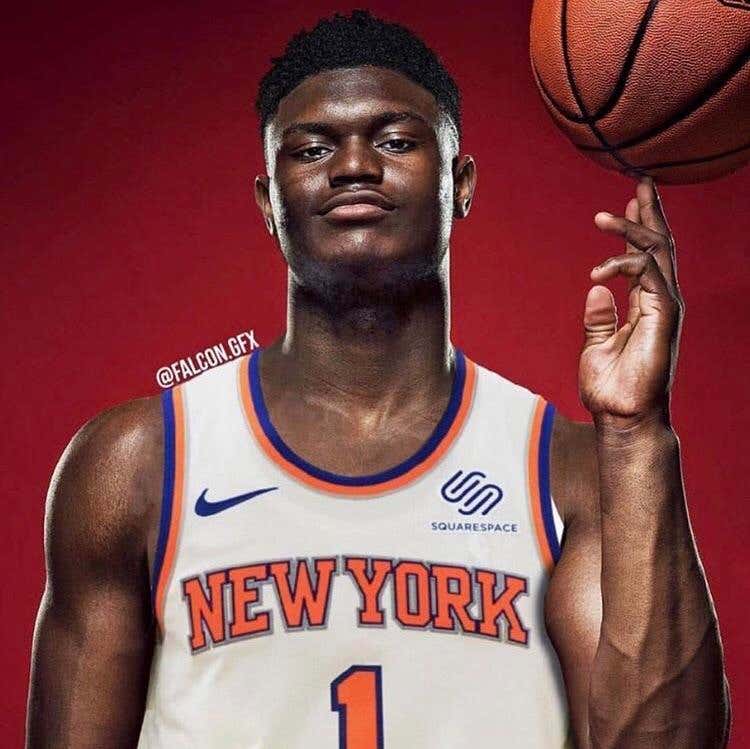 Now this isn't a threat, but if the NBA allows the team that won the lottery last year or the team that won it 4 fucking times since 2003 to win it again this year, I am going to sue the league with the help of every lawyer in New York City, which means roughly 40 kabillion lawyers. Your move, Silver.
Now play us out Damian!!!