Mike Francesa Unleashed A Classic Rant Because He Thought The Photoshop Of Todd Gurley Exchanging Jerseys With A Ref Was Real
Lets all take a moment to thank Dave Portnoy for inventing the internet and making this video possible. Mike unleashing a prototypical Francesa rant over a clearly Photoshopped picture that must be true because Todd Gurley put it on his Instagram is everything we love about Mike. He has the passion of Dwight Schrute and the mind of Michael Scott. Apparently his producers told him it was a Photoshop that was on Todd Gurley's Instagram during commercial.
Call Mike a blowhard or a know it all or anything in between. But there is no denying that the man is an entertainer. The best thing about The Pope is I'm pretty sure he doesn't even know what Photoshop or Instagram are in the year 2019 of our Lord. He clearly knows and embraces duh Tweetuh now that he is slinging his app and has gotten the itch to unleash his thoughts on the world at any time day or night. But when your brain is so full of takes and game film of duh kid from Ole Miss and duh kid from Bayluh, you may not realize that this picture isn't actually Zion Williamson on the Knicks.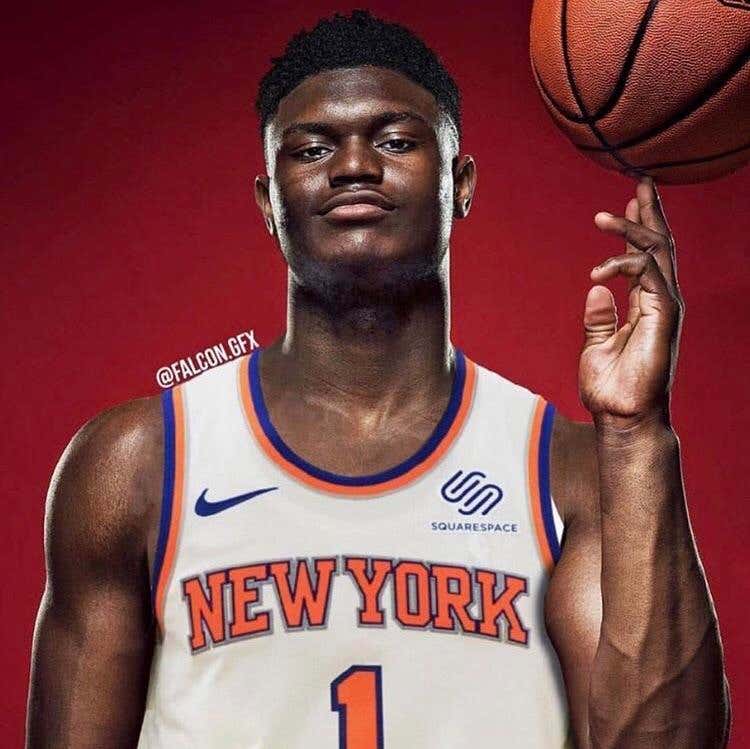 Boban isn't actually this much bigger than Stan Van Gundy (though I reeeeeeally wish he was).
And this picture of Trump and Obama isn't real.
However this giant cat kissing Trumpy Bear is authentic.
Watch out for the Edgartown shark, Mike. He may be in Long Island this summer, ughkay?