Report: Did You Know 40% Of Chicago City Workers Make $100k+?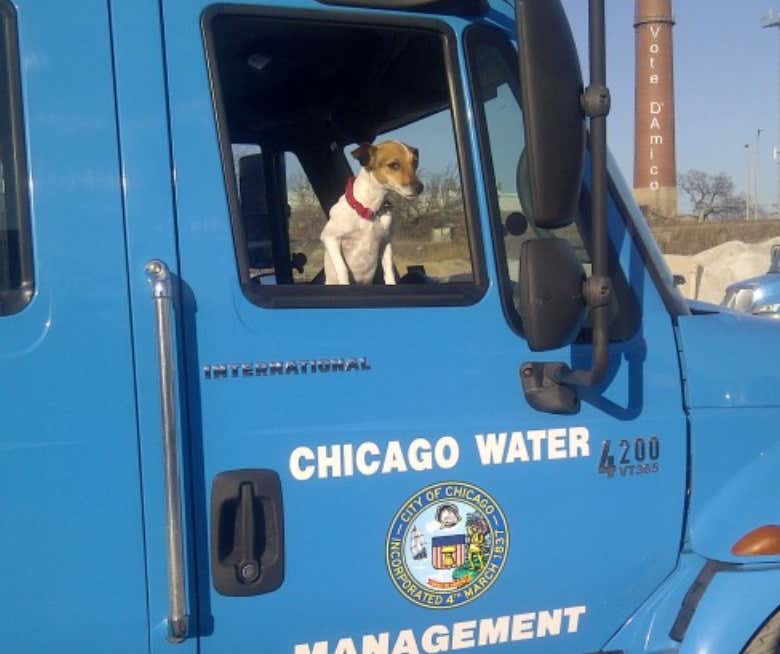 Chicago had nearly 15,000 municipal employees paid at least six figures in 2017, up more than 1,000 from the previous year. That's more than 40 percent of the city's workforce.
Illinois Policy: The number of Chicago city workers paid at least $100,000 has grown substantially on Mayor Rahm Emanuel's watch. More than 40% of Chicago employees were paid at least $100,000 in 2017, a Sun-Times analysis found. The number jumped to 14,823 workers in 2017. By contrast, the $100,000 mark was hit by fewer than 17 percent of Cook County workers and 11 percent of state workers.
Chicago's median household income is less than $53,000, according to the U.S. Census Bureau.
Emanuel was paid $216,210 in 2017, but 86 subordinates made more than him in 2017. Among the city's top 10 earners, three police officers collected overtime that exceeded their six-figure salaries. Detective Heerdt, for example, supplemented his $111,000 salary with nearly $150,000 in overtime. Factoring in holiday and "other" pay, Heerdt collected $285,000 in 2017 and  was one of three police officers out-earning department Superintendent Eddie Johnson, who collected $260,000 that year.
The city doled out around $275 million in overtime pay in 2017, accounting for 9 percent of the city's payroll. Beyond overtime, the amount of "specialty pay" awarded to city workers – such as bonuses and holiday pay – spiked by 50 percent over the year, costing the city $245 million in 2017.
The growth in six-figure earners on the city payroll will only further stress Chicago's ailing pension systems. While overtime and specialty pay don't affect pensions, city workers' six-figure salaries – upon which their future pension earnings will be based – lead to unsustainable pension costs. In total, Chicago-related pension funds have more than $41 billion in pension debt, the primary reason for which Moody's Investor Service currently gives the city a "junk" credit rating. Further, Emanuel has strained Chicagoans with years of painful tax hikes in attempts at covering the city's worsening pension shortfalls.
_____________________
This one's kinda meaty but I highly recommend you go back and read all 300 words that precede this paragraph. Then double dip on the original article for even more context if you're up for it. Just make sure you get a healthy dose of the facts outlined above because they are, without exaggerations, absolutely PREPOSTEROUS
2 out of 5 Chicago city workers making more than $100k. Let's check in on the rest of the United States:
8.5% or less than 1 out of 10 people. Pretty amazing when you put it in that perspective, but even more when you consider the fact we're talking about government employees. And even MORE amazing when you consider just how much Chicago sucks at government. It's like when the Brooklyn Nets got new uniforms and brought in Garnett, Pierce, Joe Johnson, Derron Williams etc. and they fucking sucked. Like here's all these old expensive shitty employees that have no clue how to work together. Except Chicago isn't like that one or two seasons. Chicago is like that day in and day out 365.
I was hesitant to include details on the CPD detective that is out earning Superintendent Eddie Johnson. But then I found out the same detective got caught falsifying arrests so he could log more hours at the courthouse which leads to overtime. Specifically he's been named in $1.3M worth of judgements against Chicago and *AGAIN* he's one of the top 10 earners out of over 35,000 employees.
Honestly I didn't plan or anticipate getting balls deep into corruption and finances and local politics when we started Barstool Chicago. I just want to cover sports and dumb shit across the city like White Sox Dave eating half the menu at 50/50 this Friday. But I can't because literally every single fucking day my face is confronted with more reports that make me want to crawl in a hole and cry about my city.  Like no wonder every local news organization just broadcasts violent crime & weather & traffic – everything else is so depressing in the long term you can't even talk about it. And literally we have the worst crime/weather/traffic conglomerate in modern American history so what the fuck does that tell you.
My solution is everyone takes a paycut but everyone also has to sign up for a 16 inch league this spring. People will be mad about the loss in pay, yes. But they'll be so delighted someone dragged them out to the 16 inch fields when the weather turns. Sacrifice a little money here for a lot of happiness there otherwise known as good local government.