Could Duke Beat The Cavaliers?
When Coach K and Duke signed the top 3 prospects in the 2018 ESPN 100, the hype surrounding perhaps the greatest recruiting class in NCAA basketball history gave the Blue Devils some very high expectations. Zion Williamson, RJ Barrett, and Cam Reddish have done nothing but live up to and surpass those expectations. Each of those players would've been lottery picks had they been allowed to enter the NBA draft after high school, so after a great start to the year filled with blowouts and highlight reels, the question finally needs to be addressed: Could Duke beat the Cavaliers?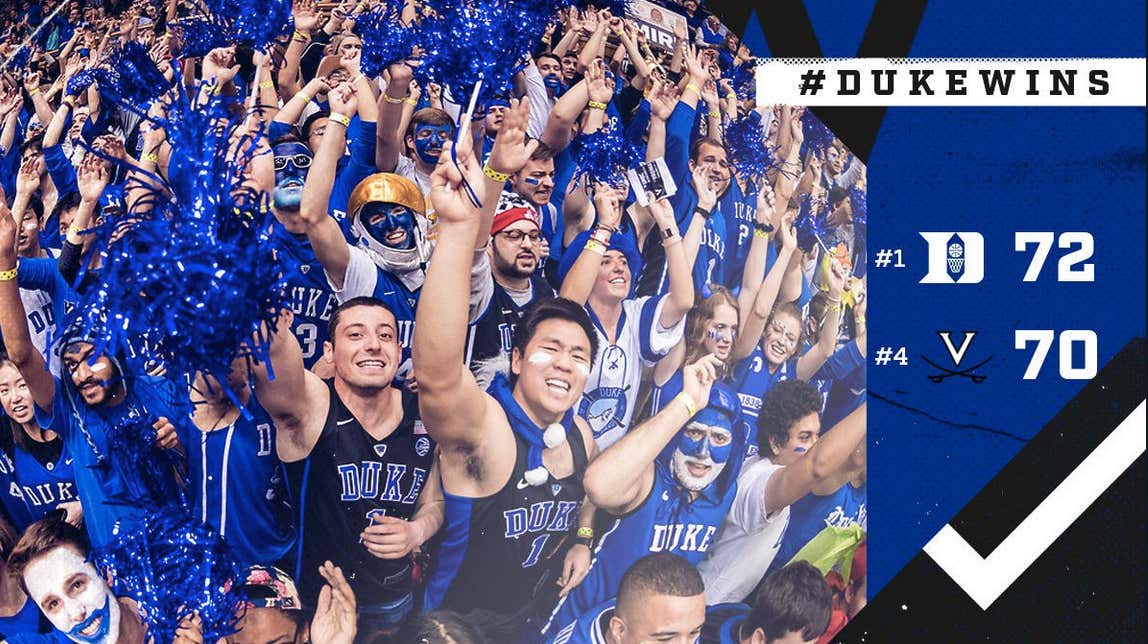 I believe they just did.
---
Gotcha! But all jokes aside, I'm not sure they couldn't beat Cleveland, too….