We Are Officially In The Dog Days Of NBA Halftime Shows
Last night the Pacers were at home against the Suns, and thanks to NBA League Pass we get a live look at the halftime show. I'm not sure what makes me feel like more of a creep—recording kids dancing at halftime while sitting alone in my apartment, or being the guy at the arena sitting in his seat recording children that aren't mine. It doesn't matter. I promised absolute dedication to being a halftime show critic, so you're going to get the halftime show review no matter what.
I'm always a little bummed when I tune in expecting wild wacky halftime entertainment, and it's just a dance team. I suppose this is the entertainment you get for a small market team on Tuesday in the middle of January against the almost irrelevant Phoenix Suns.
This show was nothing special, until the last few seconds of the performance where we almost witnessed a murder. The second Back Flips McGee takes off at full speed from the half-court logo you can tell that girl is on a collision course for the tiny dancer shimmying her heart out down in front. I'm not rooting for anyone to get hurt, but I immediately moved to the edge of my seat knowing the video I had if that child took a trip to C.T.E. City.  (FULL VIDEO BELOW)
Backflips are hard, so a bit of danger involved boosts the overall score to a 4/10. Before I start getting messages from dance moms, this grade has nothing to do with your kid. I'm just like most of the American population where I'd rather see an insane person swallow swords, or balance a stack of chairs on their face. If I wanted to watch lip-syncing and dancing at its highest level I'd watch TikTok videos on @KenJac's Twitter.
Myles Turner is banged up with a broken nose, and has missed the last 4 games with a sore right shoulder. Turner's first game back was last night. Great to see him on the court. Welcome Back Myles.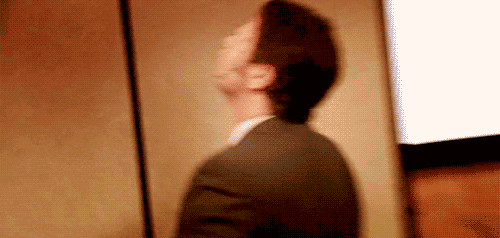 TV Timeout Bonus:
I try to hype myself up for NBA All-Star week every year, and ultimately I'm disappointed when it doesn't live up to the hype. This year may be the year it all changes, because I found out there is going to be a pop-a-shot contest during NBA All-Star week?! Can't wait.
I love how this kid is using the backboard and kissing his shots off the glass, but I'm worried Indiana's representative is going to get beat if he doesn't learn how to reload while shooting. If you don't have a ball in your hand at all times, like a nurse doing physicals, you aren't doing your job.