Every Last Fucking Thing You need To Know About Boxing Going Into This Weekend
Morning… I have Gerry Cooney on his way up to the studio for a Barstool Breakfast interview after 8 AM.
To pump myself up, I wrote a preview of this weekend's big fight- Manny Pacquiao vs Adrien Broner, and I am also throwing in a shit-ton of info concerning a handful of big bouts on the horizon… None of which involve Marty Mush.
And as I say before all my boxing blogs-  If you are not a fan of the sweet science, I thank you for reading this far, and feel free to turn away after this shot of gratuitous boxing-themed cheesecake.
Before I get to Saturday's PPV event, DAZN is hosting a packed card tonight at MSG that has received very little promotion.  Here's a quick rundown:
– WBO middleweight champion Demetrius "Boo Boo" Andrade (26-0, 16 KOs) returns to the ring to defend his title against Artur Akavov (19-2, 8 KOs) in what should be a walkover for Andrade as he tries to re-schedule a fight with Billy Joe Saunders… Andrade vs Saunders was postponed last year after Saunders failed a drug test.
– Former three division world champion Jorge Linares (45-4, 28 KOs) will be on the undercard facing Pablo Cesar Cano (31-7-1, 21 KOs) at light welterweight…  I watched Linares get knocked out by a kidney shot from a much lighter Lomachenko in May of last year, so I think a heavier Cano has a shot here to wear Linares down, work Jorge's body, and possibly pull off an upset.
– Former WBO light welterweight champion Chris Algieri (23-3, 8 KOs) will be fighting Danny Gonzalez (17-1, 7 KOs) in a 10 round bout that shouldn't be competitive… Algieri doesn't fight often enough, but the only time Gonzalez has fought an opponent of Algieri's stature was in 2017 when Gonzalez was knocked out in three rounds by Danny O'Connor.
That was Friday, and now on to Saturday night…
Pacquiao vs. Broner is the main event of a SHOWTIME PPV being broadcast live from the MGM Grand Garden Arena in Las Vegas starting at 9 PM Saturday.  For those of you who choose to watch, it'll cost you more than a Barstool GOLD subscription*… $75, to be exact.
The undercard has a couple of intriguing fights:
– Two-division world champion Badou Jack battling unbeaten top-rated contender Marcus Browne for the WBA Interim Light Heavyweight Title.
– Former world champion Rau'shee Warren taking on France's Nordine Oubaali for the vacant WBC Bantamweight World Championship.
– Unbeaten WBA Interim Featherweight Champion Jhack (spelled correctly, he's Filipino) Tepora defending against former world champion Hugo Ruiz.
Here are the most recent odds…
FAVORITE                              UNDERDOG                     WEIGHT CLASS
Manny Pacquiao (c) -280     Adrien Broner +230        WBA welterweight title
Badou Jack -200                    Marcus Browne +160      WBA interim light heavyweight title
Nordine Oubaaii -900           Rau'shee Warren +550   Vacant WBC bantamweight title
Jhack Tepora -3000 (c)        Hugo Ruiz +1100              WBA interim featherweight title
Why would you tune in for that price?… I really don't know.  The easy answer is that Broner is easy to hate and Manny is easy to love.  Plus the snow on Saturday may leave you trapped in your home with nothing to watch but a Rockets/Lakers matchup without Legroin James.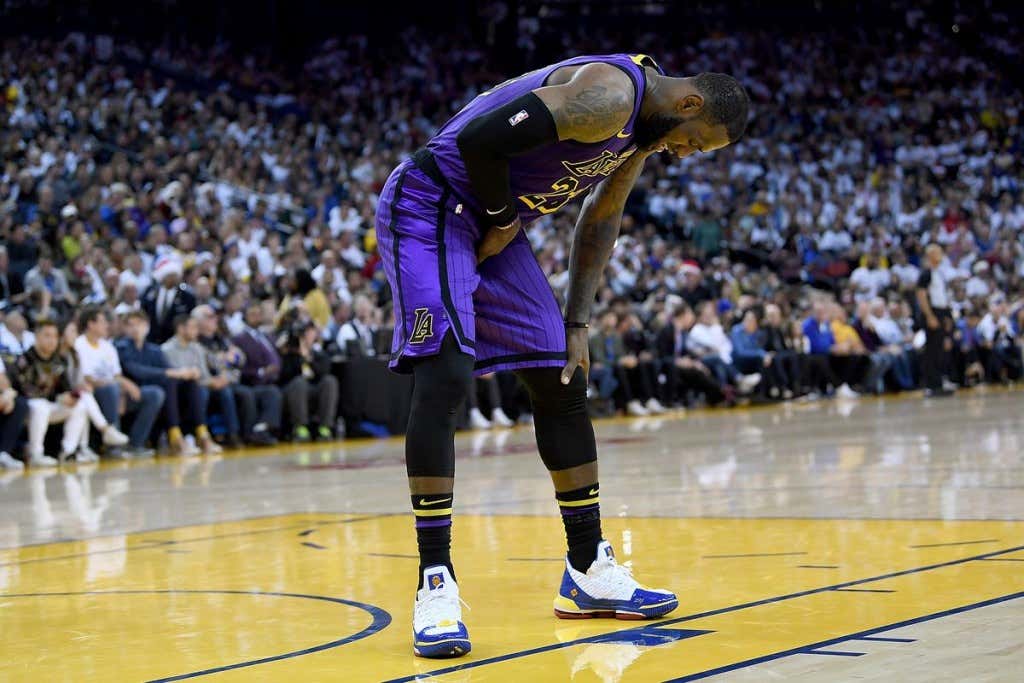 So I am going to preview the balls off this thing.
Senator Manny Pacquiao (60-7-2), boxing's only eight-division world champion, is ending a two-year hiatus from a U.S. boxing ring to defend his WBA Welterweight World Title against former four-division world champion Adrien "The Problem" Broner (33-3-1).
When Broner first started coming up in boxing's ranks, he was dubbed by many to be the next Floyd Mayweather.  That moniker is no longer apropos after 29-year-old Adrien has dropped 3 fights since 2013… Albeit to legit contenders in Marcos Maidana, Shawn Porter, and a lightweight/welterweight who is always in the discussion of the top 5 pound-for-pound fighters alive- Mikey Garcia.
Some people don't believe there is any such thing as a good loss, but I do, and Adrien has 3 of them.
Broner's last fight was a 12 round draw vs Jessie Vargas this past April… One of the many draws in recent main-event decisions, but NOT a controversial one.  Vargas won the first 6 rounds and Adrien won the balance.
As I said earlier, Pacquiao hasn't fought on American soil in a couple of years, but the 40-year-old Mexican-looking-Filipino has made it back over the wall for his 70th PROFESSIONAL FIGHT!  His last bout, a 7th round TKO over Lucas Matthysse was incredibly one-sided.  Matthysse was knocked down a total of 3 times.  The third and final fall came with only 20 seconds left in the 7th after an uppercut by Pac put him right on Queer Street.  Surprisingly, it was Pacquiao's first knockout since 2009, when he beat up Puerto Rican super-hero, Miguel Cotto.
So a knockout after a 9-year drought might seem like a good omen for Manny's resurgence, but the fight was fought in Malaysia, which is only a short flight from the Philippines where Pacquaio currently holds a position as a Senator.  Pac is also a point guard for the nearby Kia Picanto of the ASEAN Basketball League (he played 9 games in 3 seasons).  He's also an actor over there who has starred in 9 feature films, AND this little prolific cocksucker has also cut 3 albums… Terrible fucking albums, no doubt, but still.  As a result, the arena for Pacquiao vs Matthysse was 100% filled with fans of the boxer, politician, actor, hoops player and/or singer.
He won't have that home-field advantage on Saturday.
I am going to make a pick for this fight, but before I do, here are what I think are the 2 most interesting storylines:
1.) Pacquiao is 40 years old and (as I underlined earlier) this is his 70th professional fight!
I think this is the ultimate x-factor here.  Manny has never lost a step because of conditioning…
… but he has to eventually lose steps because of age.
Broner has a great chin and has only been knocked down against Maidana, but he gives away too many rounds while trying to find his range.  A young Pacquiao would have no problem establishing a pace and range to either frustrate AB or at least cause him to go on the defensive.  And an Adrien Broner who doesn't throw enough punches is an Adrien Broner who loses fights.
40-year-old legs are a concern here.  If Manny cannot set the tone or shows a slow down similar to what Gennady Golovkin has started to exhibit at the age of 36, then Broner can easily take advantage of this old fuck and pick up what at least he will call a "signature" win.
Reuniting with Roach helps.  Manny walked away from Freddie Roach after the Jeff Horn fight, but I think their reunion will be the best shot Team Pac will have figuring out a gameplan for a guy like Broner… A guy who tries to be a shoulder rolling counter puncher like Mayweather, but is not as good at it.
Unfortunately, a Pacquiao win will put Mayweather vs Pac back on the table… A sideshow that very few people care about, but somehow millions will pay to view (including me).
2.) Adrien Broner is an asshole.
Always has been.
Case in point:
AB has consistently been a cocky Mayweather wannabe.  Unfortunately, being like Floyd usually involves some unwanted baggage, and Broner has plenty of that.
Two separate accusations of sexual misconduct, including one woman who claims the former world champ groped her at a shopping mall.  The other involves an incident last June where Broner allegedly began to forcibly kiss a woman inside a nightclub.  If convicted on the five separate charges he faces, Broner could face up to nine years in prison.
Broner is also scheduled to appear at a courtroom in Florida next week, where he's facing charges for failing to appear in court on traffic violations.
Inappropriate with women AND a shitty driver?… What an asshole, amirite?
Adrien believes a win vs Pac will put him back in the discussion.  It might just get him another title shot, but I think ultimately he'll become cannon fodder for fighters at the top of his stacked division.
To make a prediction I like Pac in a decision.  I see the fight going the distance, and if Pacquiao can hold back the debilitating hands of Father Time for one more night, then he should have the ability to use his quickness to outflank the more defensive Broner and throw combinations that will score big with judges.
Moving along into the month of March… If you choose to not watch this fight tomorrow night and opt to instead save your 75 bucks for a bout with greater implications, the aforementioned Mikey Garcia (39-0) is scheduled to fight Errol Spence Jr (24-0) on March 16th.  I will talk about that fight in more detail as the date approaches but just know that Garcia is the one taking a chance with this matchup after he gradually clawed his weight up from feather to welter, and he will be meeting a Spence who is widely considered a big welterweight to begin with.
This fight will be taking place the day before St Patrick's Day, so I will probably be drunk.
Moving along into the month of April… So Garcia vs Spence is the bout to watch in March, and the biggest draw in April will be Anthony Joshua's next title defense. His opponent is still TBD, but Jarrell "Big Baby" Miller just pulled out of the DAZN card taking place tonight that I highlighted above, so maybe Big Baby is on the table for AJ.
I highlighted  Miller in a blog last year, but for those who forgot, he is a 30-year-old orthodox puncher from Brooklyn with a 23-0-1 record, including 20 KO's.  He's a fellow fat fuck at 6'4″, 315 pounds.
Jarrell confronted Anthony Joshua at a promotion for Joshua v Povetkin last July saying, "Listen, AJ, you sweet and low, cotton candy, you Apple Jacks, apple juice, pansy, thong-wearing sucker, you're lucky Eddie Hearn was between me, or I'd have busted your ass. But I got a date with your mom anyway."
He talked shit about the undisputed champ's mom, and now he might get to back it up in the ring on April 13th (fingers crossed).
This fight will be taking place the day before Palm Sunday, so I will probably be drunk.
Moving along into the month of May… The announcement was made yesterday that Canelo Alvarez will return to the 160-pound division to defend his WBA (Super), WBC, The Ring, and lineal middleweight titles against Daniel Jacobs on May 4. The venue has not been announced although it's expected that the fight will take place either in Las Vegas or in NYC (probably Vegas). It will be broadcast live on DAZN and serve as Canelo's second fight of his whopping 5-year, $365 million deal with the streaming service.
I lost a lot of respect for Canelo after the bullshit he pulled with the tainted Mexican sausages, but he continues to fight champions, and this fight promises to be a fucking gem.
Jacobs is known as an exceptional boxer with impressive power. Both he and Canelo had very close fights with GGG and an argument can be made that Jacobs won while Canelo lost both of those bouts, but I think this fight is the best possible bout that can be made for Canelo outside of a third go-around with Golovkin.
This fight will be taking place the day before Cinco de Mayo, so I will probably be setting up barbed wire outside of my house to deter any tequilla-infused Mexicans from vomiting on my lawn.
I will also be drunk.
So that is that.  You are all caught up on boxing for the immediate future.
* I mentioned the $75 price tag for tomorrow's bout being more than the cost of Barstool GOLD, which reminds me that later today, the second installment of Extra Large drops on that platform…
This week I tell the story of my first day on Wall Street.
Enjoy the GOLD, enjoy the fights, enjoy the weekend, and take a report.
-Large
PS- I always feel compelled to attach cheesecake at the end of a long boxing blog.
So for the of us who aren't able to get away to sunnier climes on what looks to be an absolutely terrible weekend weather-wise, here's a little escape from reality…
Stay thirsty, my friends.