Browns Say Screw The Superficial "Next-McVay" Trend, Hire Freddie "Thick" Kitchens As Head Coach
After months of speculation, weeks of rumored interviews and plenty of changing opinions (including my own), the Browns have done it…
Following interviews with Gregg Williams (thanks for righting the ship, but worth noting the Browns had the 28th best defense in the NFL according to PFF since he took over as head coach), Jim Caldwell, Kevin Stefanski, Dan Campbell, Brian Flores, Matt Eberflus and Mike McCarthy, the Browns have landed on their guy, Offensive Coordinator Freddie Kitchens.
Why would you want to buy into this lame trend of hiring young, good-looking guys who you want to be the next Sean McVay? Look at these dudes…
Do they look like true football guys? No. This guy?
Hell yes. That right there is a football guy. Just a rugged, grizzled man who works so fucking hard that his hair is falling out. I mean, come on, Bruce Arians used to refer to Kitchens by the nickname "Thick."
That's my head coach right there. Beefy, tough-as-nails Freddie Kitchens… who also happens to be close friends with a certain guy who just had a record-setting rookie season at quarterback for the Browns.
You just cannot break that type of a bond up. While Baker showed promise in the first part of the season, he was on another planet once Kitchens took over the offense. From Week 9 and on, Baker had 19 touchdowns and 8 interceptions under Kitchens, compared to 8 touchdowns and 6 interceptions in the previous weeks Baker played. Overall, the Browns had the second-best offense in the NFL according to PFF from the moment the coaching changes took place.
Not to mention that Kitchens' offense also kept Baker on his feet following the firing of Hue Jackson and Todd Haley.
While I have had my doubts (Kitchens had some uninspiring calls here and there and I think he got too conservative late with leads, but he was also a first-time play-caller figuring out the ropes), breaking these two up could have ended up being a colossal disaster for general manager John Dorsey and the Browns.
He may not have the same "look" and age as McVay (the Rams head coach is 12 years younger), but he has the same creativity as the West Coast coach stud.
The wrinkles and creativity used by Kitchens once he got the job were impressive as hell.
An exciting play-caller for an electric young quarterback is the perfect pairing for a Cleveland Browns team that is on the verge of competing in the NFL. Is this hire a sure-fire slam-dunk? No, nothing is guaranteed in professional football (people, me included, loved the Hue Jackson hire). But, bottom line, when your franchise knows nothing but losing, you don't mess with the one thing that comes around and figures out how to finally win. The more I've thought about it, I've realized that making Kitchens the head coach is the perfect move.
So let's review: Football guy? Yes. Smart offensive guru? Yes. Beefy SEC QB wizard?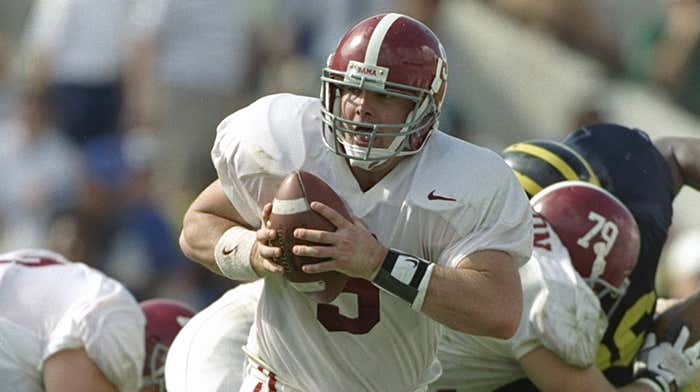 Yes.
Freddie Kitchens also knew long ago that Hue Jackson didn't really know what he was doing…
Look at this duo right here…
That is what success in the NFL is about to look like. Get used to it. Go Browns.
UPDATE: Gregg Williams will not return (the Browns were the 28th ranked defense from Week 9 and on according to PFF)