The Degenerate Boys Will Be Live From The FanDuel Sportsbook Monday For The National Championship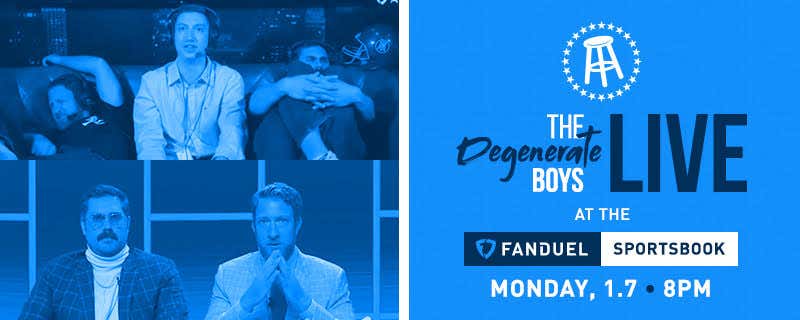 The Degenerate Boys will return Monday for the national championship between Alabama and Clemson. We'll be live from the FanDuel Sportsbook at the Meadowlands starting at 8 PM.   You can watch on the website/Twitter/Facebook as always.
And if you're in the area, come out to the sportsbook to watch us live. We'll be giving away merch and FanDuel is working on special odds boosts at the sportsbook. And oh yeah you get to gamble legally and easily. Can't beat it.
It'll be the normal degenerate boys crew of myself, Big Cat, Mush, Tommy plus PFT and Kayce will get involved.
8 PM. Monday. Watch. Come. Bet.