Barstool Basketball Mailbag: Indiana Outlook, Big East Expansion, Must-Win For Providence & More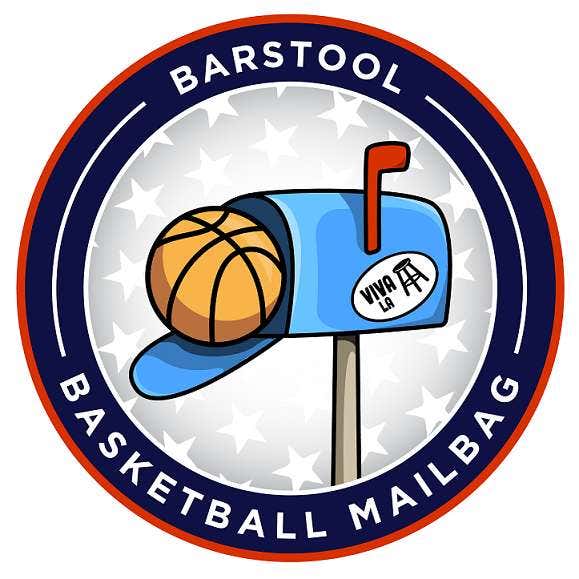 Basketball is a year round sport, so due to that we're going to do a year round mailbag. We're still going to run this every Friday like we do during the season, but we'll be talking about college hoops, transfers, NBA Draft, NBA and recruiting questions. That's right you get an NBA and college hoops mailbag all rolled into one every Friday. Reminder you can always submit questions on Twitter @barstoolreags
I think Indiana is the third best team in the Big 10. Part of that is Archie Miller, the other part is having two of the 5-7 best players in the conference with Romeo Langford and Juwan Morgan. Another important part? The emergence of Rob Phinisee at the point guard spot. That was the question coming into the season for Indiana. Will they have consistent play from that spot. they are getting that. I'm not going to be surprised if they end up playing on the second weekend of the NCAA Tournament. I really like this team.
Fun fact I hate all teams but especially yours.
To me it's a no-brainer here and the answer being Jeremy Lin. Think about where he did it – he was able to capitalize in New York. Throw in the fact he's an Asian-American and just how big of a market the NBA is in Asia. Lin become an instant celebrity on a global standpoint. To me that makes a no brainer, despite Delly having more team success in the NBA.
It's pretty close to one. However, Providence does have the benefit of being able to rack up quality wins in the Big East. That said, the nonconference hasn't been great to Providence. Obviously, you have the injury to AJ Reeves, which sucks because he's been damn good. But, the loss to Wichita State and UMass are both not ideal. I know you see the name Wichita State, but that's going to be a sub-100 team. Hell, it's already a sub-100 loss. Now, that said, 4 losses without too many quality wins in the nonconference is going to hurt. While you are able to rack up quality wins in the Big East, it's also a down year for the conference. That means Providence is going to have to beat out someone from the group of Nova/St. John's/Marquette/Creighton/Butler. Right now I think those 5 are tournament teams with Providence on the bubble. A win at Texas helps and puts them on the right side heading into conference play.
It's not school based, it's coach based. That's the one thing that's a bit lost here with transfers. Iowa State it was all because of Fred Hoiberg (and really Matt Abdelmassih) who brought in all the transfers. So with that in mind, I guess my answer will be St. John's because that's where Matt is. He's one of the best transfer recruiters and coaches in the country.
I don't think it matters until they figure out the front office first. That's the problem. I mean they brought in Fred Hoiberg who is a pace and space guy and then they signed guys who aren't pace and space players. Then they bring in Jim Boylen who everyone seems to hate. So really, who cares about the head coach until GarPax gets figured out? It has to start there.
I think part of it is just Bill Self's system. For the most part we see high-talent wings struggle during a part of the season at Kansas. It happened to a good amount of them. The other part? Grimes is at his best in a more spread out offense. Maybe we'll see that happen with Kansas going a bit smaller with Lawson at the 5. He is a decent shooter and is shooting just 33% from three on the year. Again, I'm not totally worried about Grimes and just think part of it is adjusting to the Self system. Go look at all the 5-star wings/combo guards that have gone to Kansas, you'll see a majority of them have a stretch of struggling.
Not currently. Again, the Big East doesn't need UConn. Their television contract is lucrative. The conference has been successful. It's not like it's desperate to add someone. The only way they'll add someone is out of necessity because of expansion elsewhere and having to go to 20 conference games. Until that happens, expansion with UConn is unnecessary. The Big East also seems to be fairly stuck on the no football thing – which means it could open up expansion to St. Louis, Davidson and Dayton. I don't think UConn is an automatic add just because of past history.
It's Cal and I don't think it's really up for debate. I feel bad because Wyking Jones is trying to get things going there, but there's simply just not talent. They have just one top-200 win on the season. They have losses to Yale, Fresno State and San Francisco. That said it is a really young team so hopefully Jones doesn't lose anyone to transfer and can turn this group into a respectable team by the time they are seniors.
I'll say like 20%. I know Kansas is undefeated but they haven't looked the part just yet of that top-3 team in the country. That's why I'll bump Texas Tech up to 20%. Here's the thing though. It's impossible to pick against Kansas until they actually don't win a Big 12 title. I mean history tells you it should be 0% because that's what happens. But, they do have the round robin set up and Texas Tech's defense is just so damn good.
There are a couple of things that jump out to me right away with Xavier. First, they don't have that go-to guy. They have a bunch of roleplayers, which is fine but you need a dude. Marshall was supposed to be that and he just hasn't taken the jump this year like so many thought. So that leads to an average type team. Second, it's a young team with a lot of new faces. Think about what they lost. They lost an All-American, one of the 10-12 best coaches in America and a guy who was pretty much the heart of their team. 95% of programs can't make up for that in just one year.
Fuck no. The last thing we need is more reviews in college hoops. Listen, I hate how wrong refs are with the block/charge call, but I might hate how long they take at the monitor even more. The last thing we need to do is add to that. We already did that with the dumbass hook and hold rule. Just another reason I need to be in charge here. Reviews should be limited to 30 seconds. If you don't see something clear in 30 seconds, call stands. Keep a ref from stopping teams to huddle up at the bench and get a free timeout.