Kanye Is Back Tweeting Again And He Is Not Happy With Drake
That's so many fucking tweets from Kanye. I lost count around a billion. The tweets are still happening as I type this and they may never stop. Kanye might just tweet and tweet and tweet until the sun explodes and this beef he and Drake have won't even matter. Dude is going OFF about Drake. I guess Drake threatened Kanye when they talked on the phone? That's pretty wild if it's true. Kanye is a maniac but a lot of what he's saying in the tweets is true.
The kid who ran on stage at the Pusha T concert got fucked up
6ix9ine is locked up
You were the man on the moon, now you go through your phases
Life of the angry and famous
Rap like I know I'm the greatest and give you the tropical flavors
Still never been on hiatus
You stay xan and perked up so when reality set in you don't gotta face it.
Kanye is Drake's idol and Kanye is a very big part of why Drake's music was able to be as successful as it was/is. Before Kanye came around, hip hop was not a place where emotional music was a widely-accepted thing at all. Kanye paved the way for a guy like Drake and whole bunch of other guys with that style. Kanye is very right to claim that. He really has taken that pink polo super far. So yeah, Kanye is a wild dude but he made a lot of sense in those tweets.
I was following along with Kanye until this tweet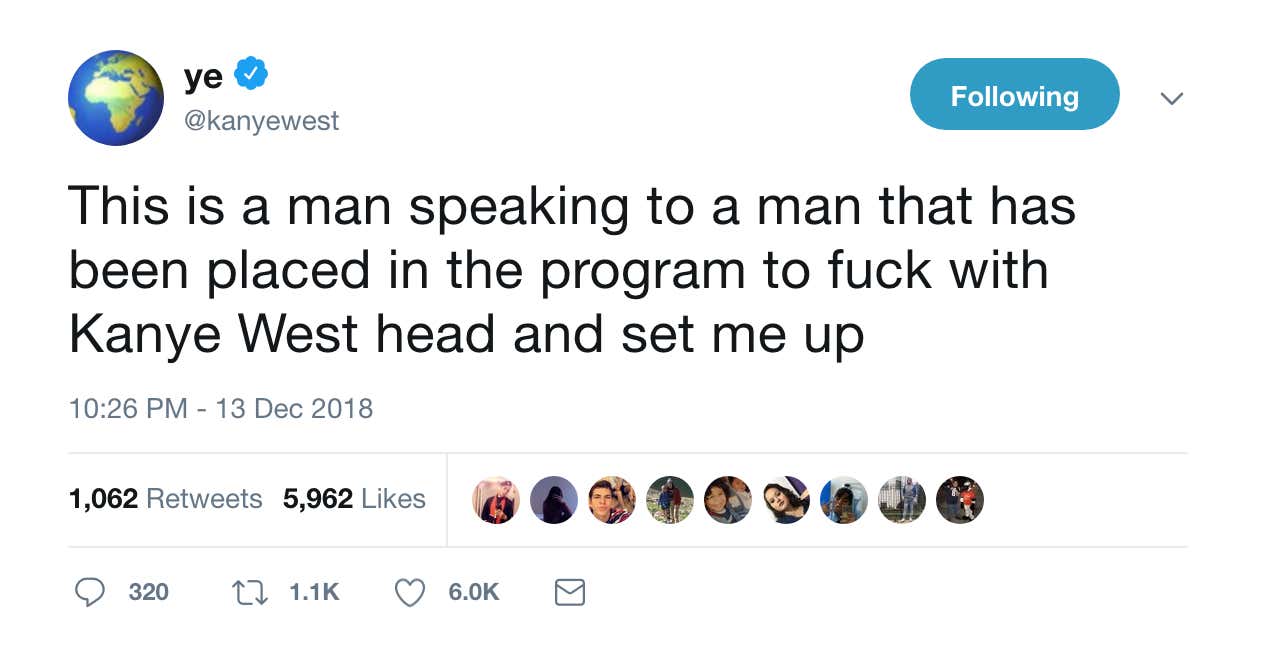 I don't have a clue what that means and neither does Kanye West for that matter.
I need Drake to release the Kanye diss track he swore he wouldn't release. He needs to do something. This is far from over.