So Apparently The Entire Celtics Team Is Out Tonight Against The Pelicans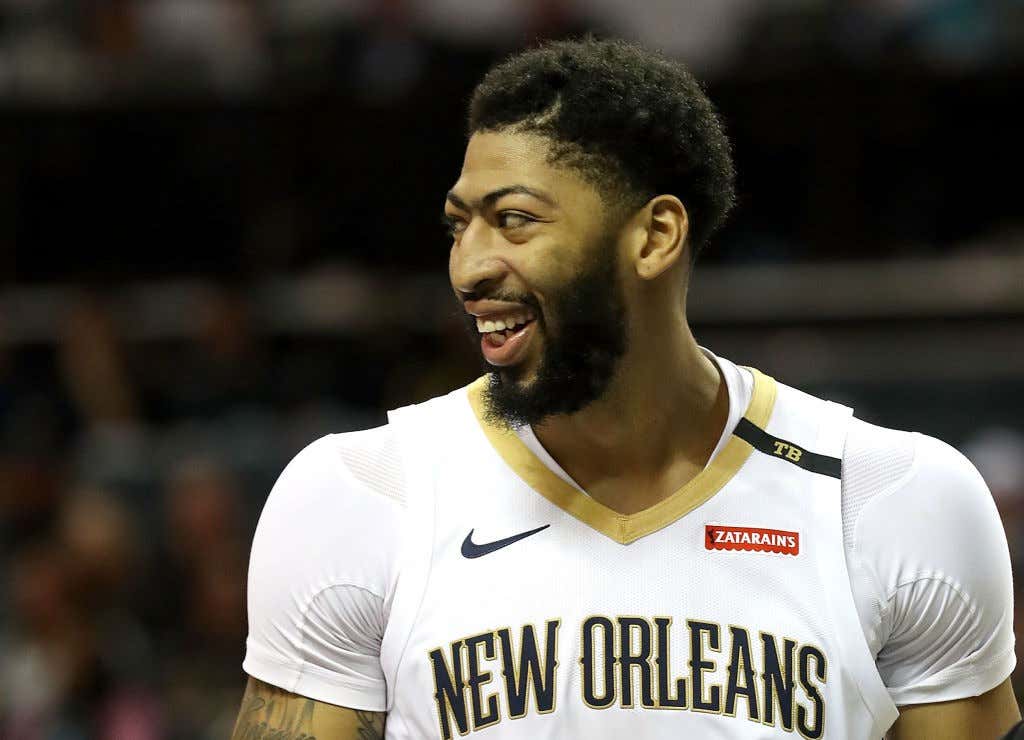 As I write this I still haven't heard if Anthony Davis will be playing after getting hurt last night, I tried to search for anything on Twitter but I don't think that information is out yet so I'm going to assume he's playing. Even with his status up in the air, look at the names on that list of Celts that are out tonight. I'm considering DOUBTFUL as out too because that's how my brain works. That group right there is pretty much a 3 seed in the East, so yeah the Celts are going to be pretty damn thin as they try and extend their winning streak to 6 tonight at the Garden.
I have to say, I am a little surprised with Kyrie and Hayward here. I know Kyrie hurt his shoulder against the Knicks, but he played against the Bulls and didn't look all that hurt. If he was, why not just rest him on Saturday instead? With Hayward, is this just a maintenance thing? If so, again I ask why they didn't rest him against the Bulls, unless there is more to the story there which I'm slightly concerned about. Should I also be concerned about Horford's knee as well? I was told it was just soreness, and he's had plenty of time to rest given he's played just 2 games in 9 days. That has me a little shook. So let's think about this, if all those guys are going to miss tonight's game, what does that mean for Brad. In my opinion, it means he probably goes with this starting lineup:
Rozier/Smart/Tatum/Mook/Theis
Not all that different than CHI with Rozier stepping in for Kyrie. The big issue is what the hell is going to happen on the second unit. I'd imagine Robert Williams will be there (hopefully), but you're looking at a second unit of Jaylen, Dozier, Semi, Williams, and Wanamaker. So really it's just Jaylen who has any legit playing experience, and then Semi who Brad loves in flashes but certainly hasn't been asked to play this much so far this season. I am praying AD doesn't play because this team does not have anyone that can slow him down right now. Considering he had what, 27/16/5 the last time these two played, it would not shock me if he doubled that scoring output against the defense of this frontline.
This will also mean we'll be needing to get heavy minutes from someone like Smart who is already going to have his hands full containing Jrue Holiday who was awesome last night, and for the Celts to stay in this game they are going to have to be ultra aggressive. Remember how awesome Tatum/Jaylen were in the playoffs with both Kyrie and Hayward out? I'm going to need that level of production. Defensively if AD doesn't play things certainly get easier, but remember Mirotic lit them the fuck up from deep in NO, and I have no reason to think that'll be any different tonight.
If the Celts are able to pull this off it'll be one of the better wins of the entire season given everyone that's out, but man that 56 point win on Saturday sure doesn't seem worth it anymore if it actually cost us bodies. God dammit.