This Poor Vegan Had Her Entire Family Cancel Going Over For Thanksgiving Last Minute Because They "Don't Do Tofu"
h/t reddit
I actually don't have a problem with vegans. I know that sounds crazy because everyone bitches and moans about them 24/7, but I find those people more annoying than vegans. I find the people recycling the tired "vegans and crossfitters never shut up about it!" joke way more exhausting than literal vegans or crossfitters because you know what? I've never once had a vegan or a crossfitter tell me how to eat or workout or whatever it is they're accused of doing incessantly. The game has been flipped and now it is YOU, bad joke maker, who is causing everyone to roll their eyes.
HOWEVER, this shit right here is motherfucking unacceptable. You can't host Thanksgiving if you're a Vegan and if you do you sure as hell can't keep the fact that it's a vegan dinner a secret then complain to the internet. And you know what the craziest part is? She's getting almost 100% support! Everyone telling her it looks delicious and they'll come over instead and whatnot. Are you nuts? You can't just host Thanksgiving then not have Thanksgiving. She says everyone should've known because she's been Vegan for five years. Well, my mom doesn't eat canned cranberry sauce or chocolate cake or whiskey or beer but guess what? You're goddamn right she gets that for us because that's what the holidays are about. A surprise vegan dinner? I would've burned that place to the ground if I showed up to this spread:
Roast with carrots, mashed potatoes and gravy, dinner rolls, roasted brussels sprouts with asparagus and "bacon", cashew sauce mac and cheese (cheese from a local artisian), green bean casserole, sweet corn pudding, candied yams with brown sugar and dandies, mini cheesecakes and of course pumpkin pie.
You make turkey dinner with no turkey and you better be thankful that the relatives just didn't show up rather than show up and hand you some smallpox blankets before colonizing your vegan ass and making that home a regular food eating territory again.
You know what else I love? Well, obviously the fact that the Barstool store is 20% off today with free shipping on orders over $75 and a ton of new additions to the Viva line that I forgot how hot they were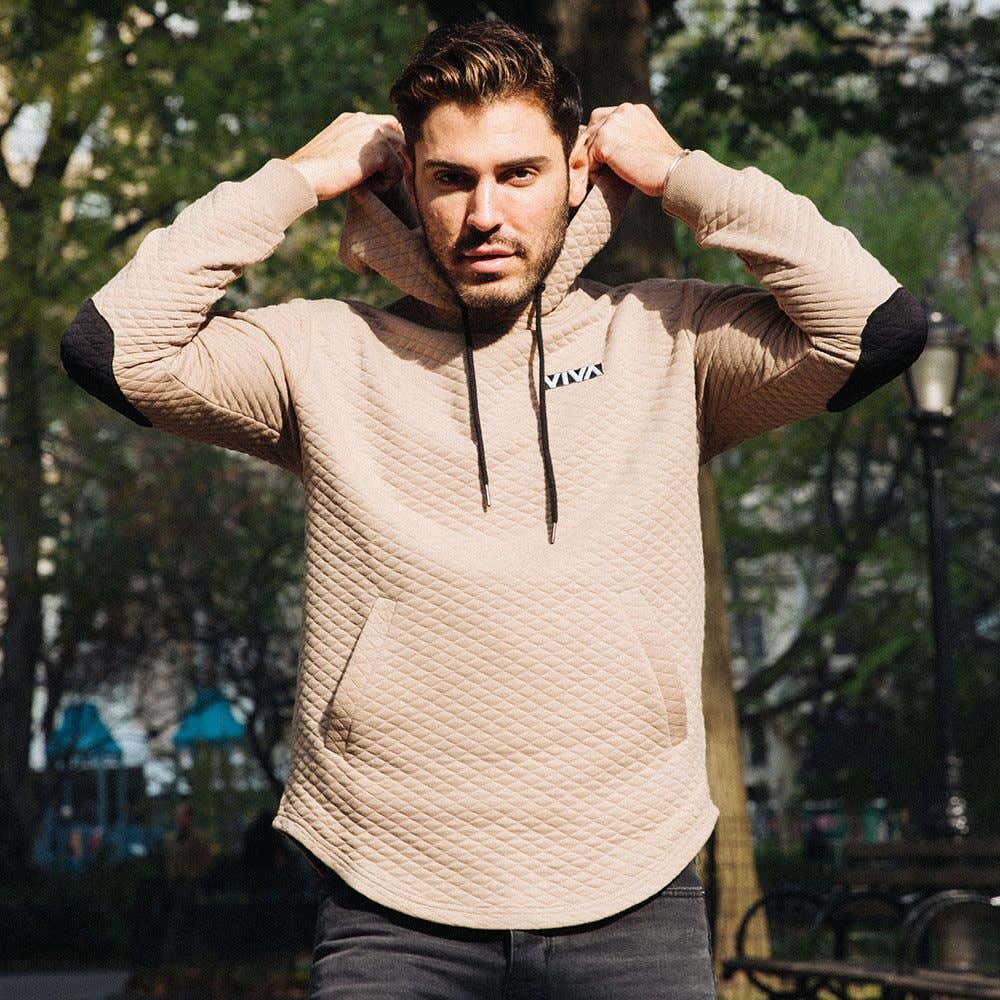 Last years henleys were one of our best sellers, and hoodies are the most important article of clothing ever created. So we mashed them up and made a lightweight Hoodley:
Click to buy, available in Grey, White, and Blue (The white is extremely fresh)
There are 3 new crewnecks available in black, grey and navy. Each shirt comes with 2 button patches for the sleeve – one Viva and one Stools and Stars. Going forward we're gonna release different patches, Pirate Dog is up next. So you'll be able to customize the shirt by buttoning different patches on. Some fancy stitching and a small Barstool tag finish the look. Nice heavy sweatshirt. 
Click to Buy
We added a couple t shirts to the collection. One is a block Viva across the chest, the other has a mini block Viva along the collar. Both shirts are made of slub cotton so they'll hide your man boobs while you put on holiday weight
In addition to all of our new items, we have the entire Viva 2017 still on sale, also at a 20% discount: