Montreal Man Rocket Noah Juulsen Is Too Handsome To Be Taking Two Pucks To The Face In A Game
There are plenty of hideous NHL players who could take 2 separate shots to the face in one game and it wouldn't change a thing. If anything, having a 6 oz disc of vulcanized rubber being launched to their face could actually knock some pieces of their skull back in order. Take a creature like Alex Radulov for example.
If Radulov's face gets fucked up by a puck, chances are the majority of people wouldn't even notice. But for a certified MR like Noah Juulsen? Well he might want to consider throwing a full fish bowl on his helmet because he can't afford to be messing up his money maker like this.
I know that Juulsen probably doesn't want to go full fish bowl. And if he's too worried about getting chirped about it, maybe he can just start off with a Dany Heatley 3/4 visor. But when you look like this, you need to protect your assets at all cost.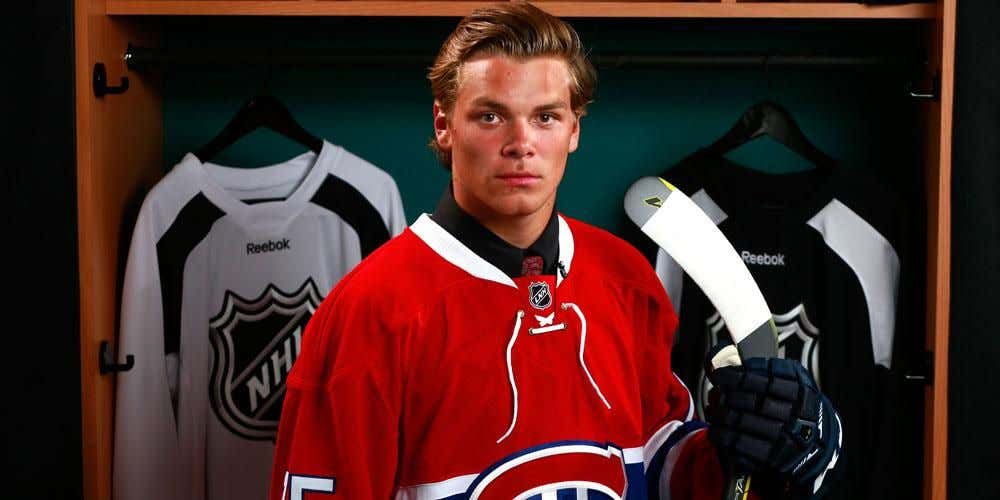 If you can't admit that he's a devilishly handsome son of a bitch then there is something wrong with you. But he won't be handsome for long if he keeps taking wristies to face without any protection. All I'm saying is that if I were Marc Bergevin, I'd step in here and make your guy throw a cage on or something. Or at the very least, you can tell him to just let Carey Price make the saves from now on.
Speaking of guys reconstructing some facial features, Max Domi made a nice little comeback in this tilt against Dmitry Orlov last night.
What a beaut.