The Buffalo Sabres Are A Wagon (I Called It)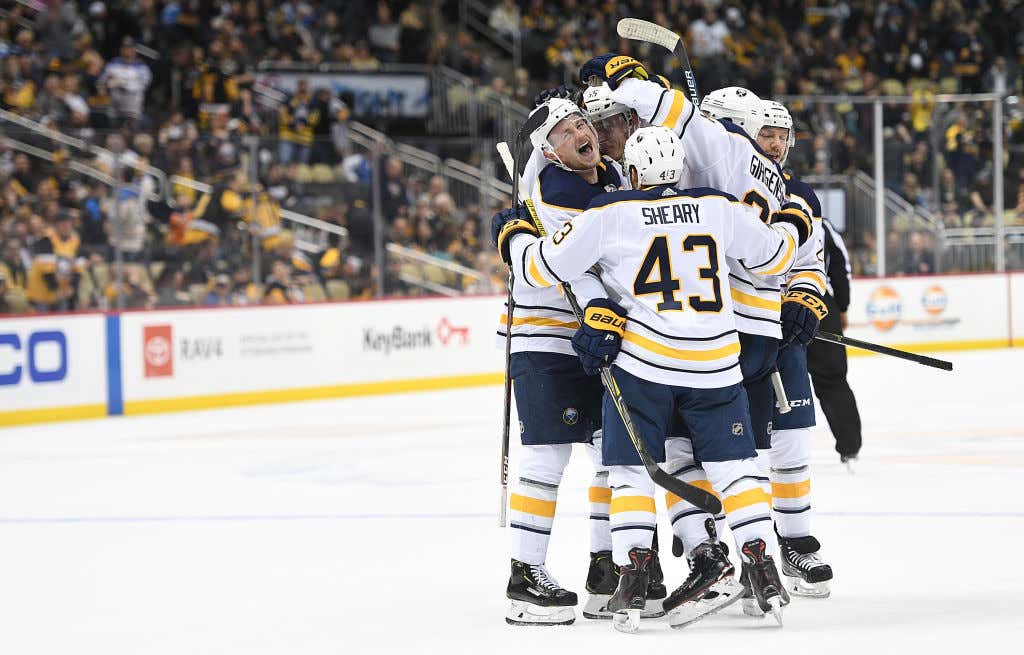 This is a blog I feel obligated to write. The Buffalo Sabres are fresh off their 6th straight win after coming back from being down 4-1 to the Penguins last night. I'm just going to put this as simple as possible….the Sabres are an absolute wagon.
Back before the season started, I wrote a blog about the Sabres O/U point total and how I'm going to pound it. 79.5 was the O/U. Buffalo currently sits in 3rd place in a loaded Atlantic Division with 28 points through 21 games and is on pace for well over 100 points. 100 points!! That blows the 79.5 O/U out of the water. Obviously it is still early and there is a ton of hockey to play, but the Sabres are buzzzzzzzing.
I know some of you may say I'm going to mush myself by writing this blog, but you can't mush greatness and that is what we are seeing out in Western New York. At 13-6-2 on the year the Sabres have wracked up some wins against some good teams so far. On this six game win streak alone they have wins against Pittsburgh, Winnipeg, Minnesota and Tampa. All very good hockey teams.
What I stressed in my blog before the season was how good this top-9 is.
(via Daily Faceoff) 
That top-9 is loaded. And how about that 3rd line? Okopso, Sheary and 8th overall pick Casey Mittelstadt who scored a huge goal last night to tie it up at 4 and complete the Sabres comeback. It looks more like the teams 2nd line to me, but who knows. Either way I love it.
The top line of Skinner-Eichel-Pominville may be one of the top lines in the NHL the way they have been playing on this heater. Eichel has 5 points in his last 3 games including the game winner last night and 24 points (5g, 19a) through 21 games this season.
And now you have Rasmus Dahlin starting to get the rookie shakes out of his system and we are seeing what this kid can actually do.
This Sabres team is a wagon. WAG-ON. And there is no reason people shouldn't keep an eye out for this team all season.Imagine having to go to Buffalo for a playoff game too? Good luck.