Woman Celebrates Divorce By Using A Gun & Explosives To Blow Up Wedding Dress
Everything's bigger in Texas, including divorce apparently.
If I hadn't read the text I'd have thought this was just a good ol' fashioned right-wing or veteran gender reveal, but alas instead of celebrating a birth it's a woman celebrating the death of her marriage. From Circa:
Kimberly Santleben-Stiteler enlisted the help of her brother to blow up her wedding dress in LaCoste, Texas.

"It was soooo awesome. It was bigger and louder than I could have imagined. The explosion was so loud that it was heard for miles. We had people as far as 15 miles away tell us they heard it!" said Santleben-Stiteler.

Circa asked Santleben-Stiteler whether she would recommend this to anyone else celebrating divorce.

"I would only recommend it for people that know how to use this stuff."
Noted. Don't blow up your wedding dress if you're not good with explosives. I did a little research & as a degenerate internet lurker I was delighted to see her Facebook profile photo is just the orange glow of the dress mid-blowup.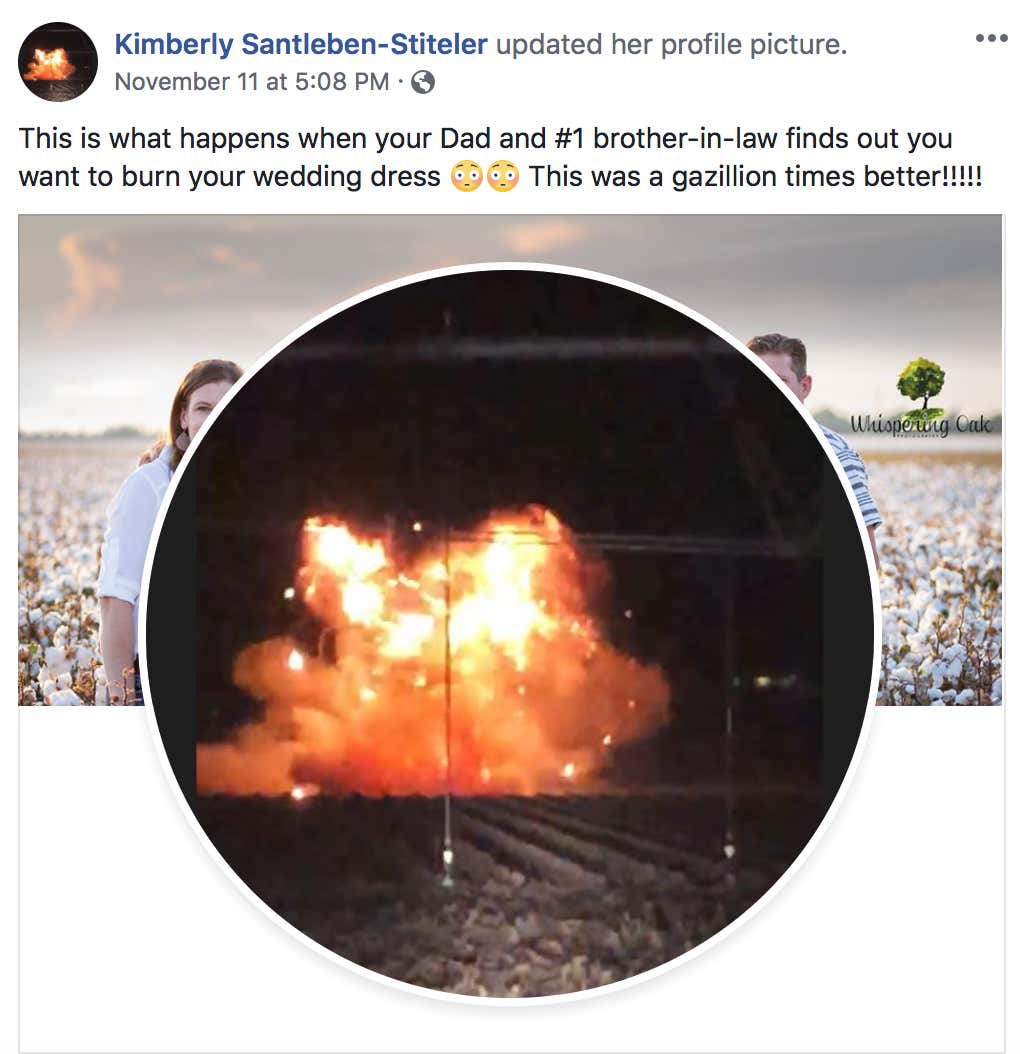 A few of my thoughts on this:
1) What the hell did that guy do?!?!
2) Seems a *bit* on the overkill side if you ask me, especially if she's got kids with the guy. Can't imagine that's the healthiest vibe for them no matter what he did?
3) On the other hand divorce is absolute nightmare fuel so anything that cheers you up could be a plus. And who doesn't love to see a solid fireball?
4) I'm not from Texas so ultimately I don't think I can really make a judgement call. Feel like everything works a little differently down there and this family looks like they don't fucks around. Yeehaw!