Asian Golf Finale: The WGC-HSBC Champions Shanghai Preview
Here's a fun fact: the Thursday tee times for this week's WGC-HSBC Champions event in Shanghai begin just 40 minutes after the first pitch of tonight's World Series game 2. It's tough to get up for late October golf, on the other side of the globe when it's up against the fall classic, the heart of the NFL season, and the beginnings of the NHL and NBA seasons, but here we are.
The reasons to care this week are the same reasons to care pretty much any week: the characters involved. We've got Rory, DJ, Rose, Brooks, Day, Tommy Fleetwood, Rahm, Reed, Keegan, Poulter, and many more teeing it up. Always worth a taste.
History
Dustin Johnson blew a six (SIX!) stroke final-round lead last year to finish runner-up. The 2017 winner, Justin Rose, teed off eight back on Sunday and won by two. Another strong reminder that anything can happen in golf.
When Bubba Watson won here in 2014, he did it, amazingly, after being annoyed by the fans then holing out to force a playoff.
DJ, Hideki, and Russell Knox have also won here in recent years.
The Track
Sheshan Golf Club's always hosted this event and gets rated the best course in China, although I don't find it overly inspirational. I do like the 17th though, so here's a few pictures of it.
The 16th was the shortest par 4 on the PGA Tour last year at just 288 yards.
The course stretches about 7,300 yards, but plays pretty easy. 20, 23, and 24-under have been the winning scores in three of the last five years here.
Clubhouse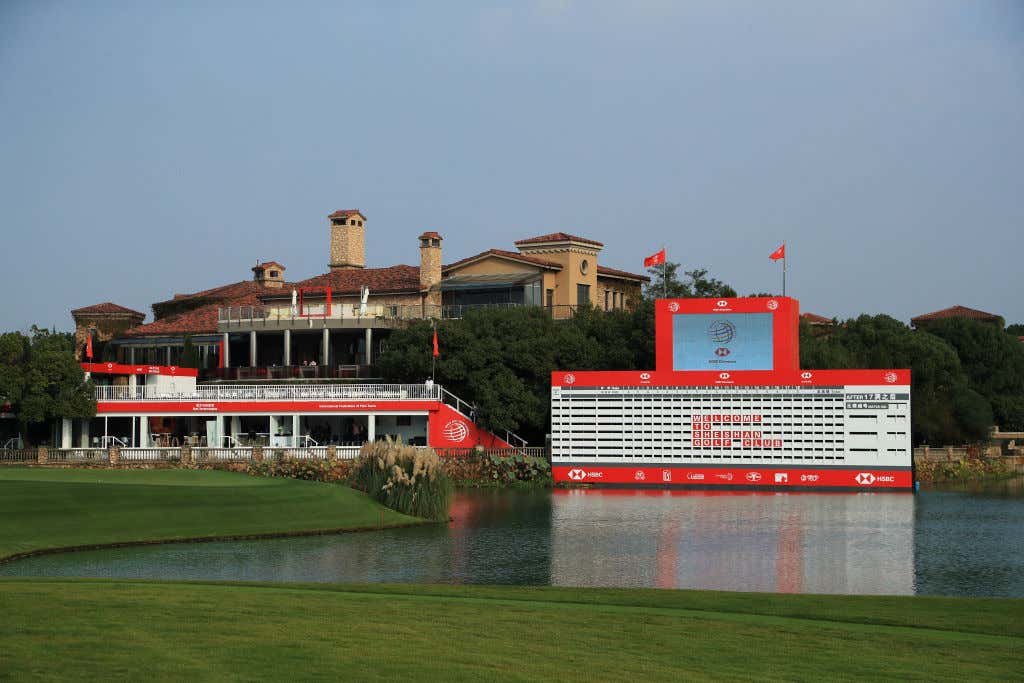 I fuck with this thing.
Sheshan clubhouse grade, 7.3.
Predictions
Winning Score
-21.
Winner
Justin Rose.
Dark Horse
Branden Grance.
The Steven Bowditch/Smylie Kaufman Memorial DFL Award
Yanwei Liu.
Coverage
Golf Channel's got this thing from 10p – 4a Thursday & Friday, 11p – 4a Saturday & Sunday.
Final Thoughts
No joke, Frankie's chipping yips aka the Frankie Butter Knives aka the Frankie Skull Fucks have become a dangerous, contagious disease affecting people far and wide.
And the LPGA gave Danielle Kang a dick trophy last week.
Enjoy Shanghai.