A Fan Tells Rory McIlroy He Can't Putt, So Rory Does This...
So pretty cool emotion from Rory. Lots of fire. That's the Ryder Cup, yada yada yada.
But let's talk about this. That was on the 3rd hole — guess what's happened ever since?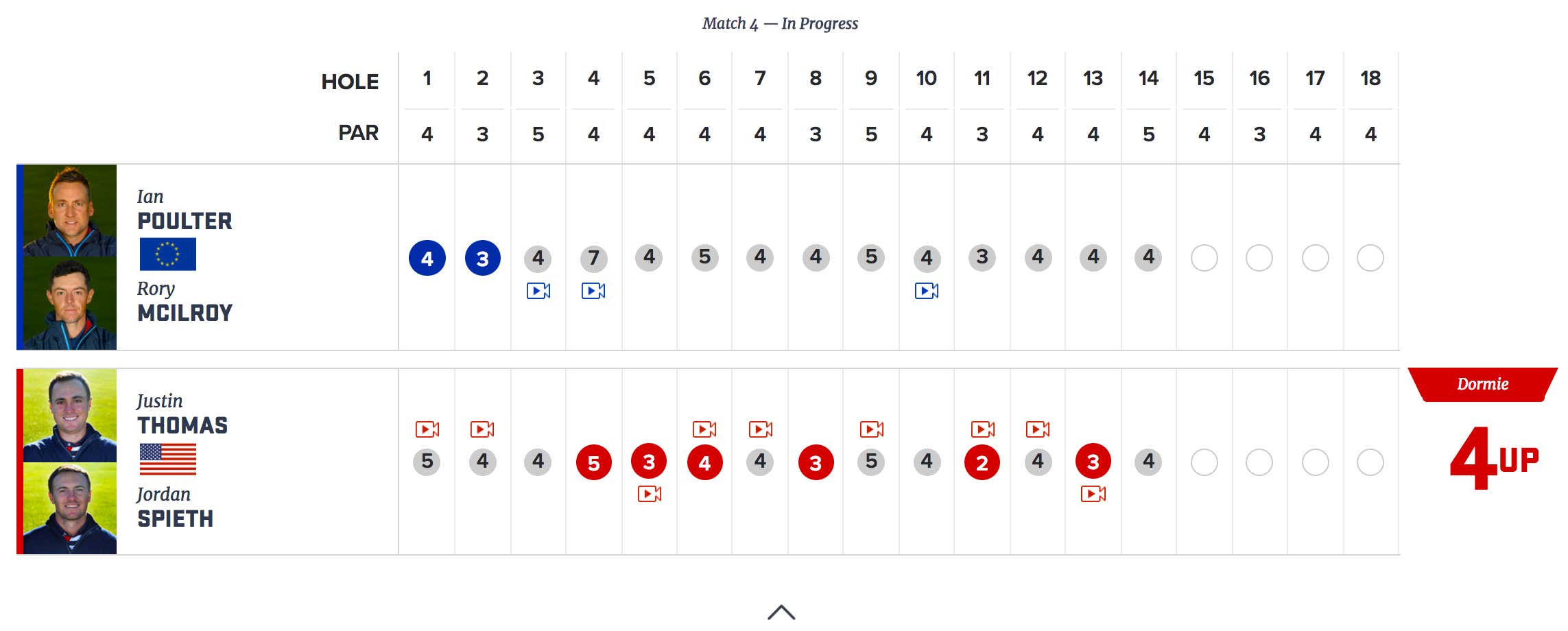 The next swing after this little putting outburst was Rory hitting one O.B. Triple for the Euros.
Bahahaha… suck it, Rory!
(Disclaimer: I don't have much to celebrate right now because the Euros are rolling us so I'm singling this out and using the fact that Rory got run over after his little outburst to make myself feel better about the situation. The reality is we're down 10-6 and we need the biggest miracle of all miracles tomorrow to win this thing.
But whatever. Suck it, Rory!)