Is Drake Dating an 18 year old? So what, 39 year old Jerry Seinfield Dated a 17 year old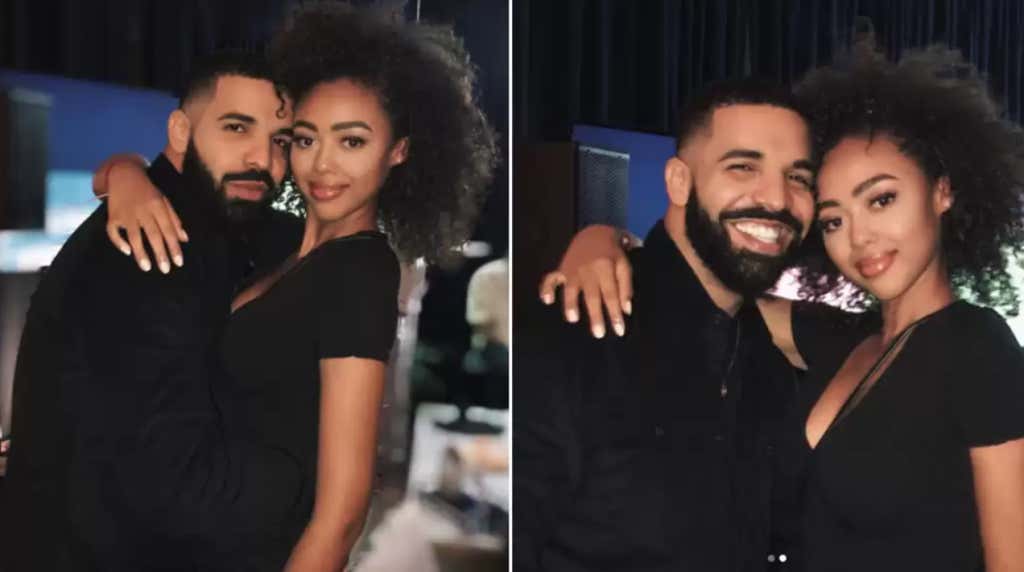 (VICE) The 31-year-old rapper, who has often been linked to more age appropriate women, including Jennifer Lopez, was recently seen dining with 18-year-old model Bella Harris in Washington, DC, according to Page Six. A photo on Harris' Instagram feed shows the pair embracing somewhat awkwardly (Drake is giving off a handsy uncle vibe), with the caption "no place I'd rather be ?.
It appears that the pair initially met when she attended Drake and Future's Summer Sixteen Tour in 2016, which is oddly poetic because she would've been 16 at that time (if we're doing the math right). Six-fucking-teen. Harris also posted an Instagram photo from the American Music Awards later that year congratulating Drake.
Harris, daughter of legendary music producer Jimmy Jam, is a model who recently graduated from high school."
If my 40 year old boss can date a 22 year old I don't really see the issue with a 31 year old mega-star dating a perfectly legal 18 year old. However, while reading this article they brought up something a little more shocking that I had never heard of.
"The trend of older male celebrities dating very young women is a tale as old as time—Jerry Seinfeld dated a 17-year-old when he was in his late 30s"
Back in 1993 Jerry Seinfeld became romantically attached to Shoshanna Lonstein, who was a senior at Nightingale-Bamford School on the Upper West Side at the time. What makes this even creepier is that he picked her up in Central Park. When he went on the Howard Stern show to discuss his controversial relationship Stern asked him ""you sit in Central Park and have a candy bar on a string and pull it when the girls come?" Pretty funny line except for the fact it's true. Jerry claimed that they just hung out and went to dinner when she was 17 and weren't officially "dating" until she was 18. According to Jerry though her age never even mattered because, and I quote, ""Shoshanna is a person, not an age. She is extremely bright. She's funny, sharp, very alert. We just get along. You can hear the click." Would love to hear a statutory rapist use the "she's a person, not an age" against a judge. Their relationship lasted 18 months but came to end because
A. Lonstein was bored by Seinfeld talking constantly about work and
B. Seinfeld proposed to Lonstein, but had angered her when he asked her to sign a prenup.
Jerry may not have a problem with dating a girl half his age, but that girl is DEFINITELY not taking half his money. Not every fairytale has a happy ending.
When I was at the young spry age of 24 I remember dancing with this girl at a club in Shanghai. While we were at the bar she mentioned something about having to take some big tests the following week and I was like "Ugh, final exams are the worst I feel ya" and she replied "No I'm talking about the SATs." Turns out she was 17. However, the age of consent in China is 16 so we kept on dancing. Mark my words though, if we were in the US I would have immediately run out of that club and taken a taxi home. I take a lot of pride in having a better moral compass than Seinfeld.
Her is a picture of Shoshanna at age 18