San Francisco Taxi Drivers Are Pissing and Shitting Outside Airports So They Don't Lose Their Spot in Line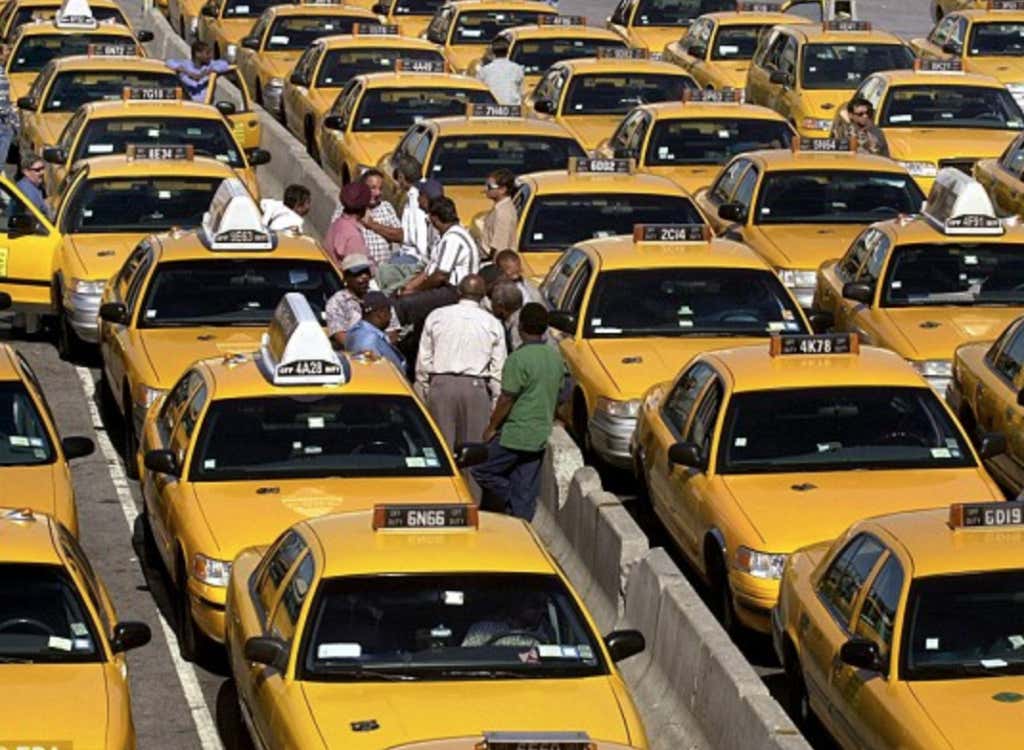 San Francisco Airport has warned taxi drivers to stop urinating and defecating outside their cars.
Furious officials sent a letter to drivers last week saying they have had to increase security patrols to prevent the streets outside the airport becoming a 'health hazard'. It is believed taxi drivers are reluctant to go to the bathroom for fear of losing their place in the highly lucrative airport taxi queue.
The letter from Seth Morgan, a senior transportation planner at SFO, said: 'Airport staff have noticed an increased rate of urination and defecation in the rear of SFO Taxi Lot #3 and nearby stairwells.' 'This creates a highly unsanitary condition and a health hazard for SFO custodians and other staff handling the materials stored in these areas.'
The letter said restrooms are open 24/7 and drivers can leave their cars in designated parking lots while they go. One former taxi company owner said he was shocked to receive the email and couldn't believe this was happening.
John Lazar, the former owner of Luxor Cab Co., told the San Francisco Examiner: 'I don't think our cab drivers are so degenerate they piss and sh*t on the streets.' He said it would be easy for the airport to enforce the rules by sending drivers to the back of the line if they are caught out.
It's been a quite a few years since I've been in San Francisco, or San Fran as the locals love to say. I've been through that airport quite a few times and I've got to say I didn't notice taxi drivers peeing and shitting on the streets so they didn't lose their spot in line. I may not notice all things going on around me, but I'm not as oblivious as Liz at a bar when a guy is trying to hit on her (she claims she's never been hit on at a bar ever). I feel like if people were pooping on the streets I would have picked up on that right away so clearly things have gone south since 2014.
I mean I expect this shit (pun maybe intended) to happen in India or China where there are way too many people and probably too little bathrooms, but San Francisco? In my time in the Bay Area the only vibe I got was how clean it was, besides of course the numerous homeless people. The streets themselves were relatively spotless. In my first 10 minutes ever there, I demanded to be taken to an In-N-Out to see what the big deal was (it's massively overrated). It was windy that day and a few of my napkins flew off our outside table. My girlfriend at the time sprinted like her life depended on it to make sure we didn't litter. I was stunned. STUNNED. It was like I was in an episode of 24 and if the napkins escaped then the bomb was going to go off. If that happens in New York City you don't think twice about it, and just carry on with your day. Nope, in San Francisco they treat napkin litter like it's a felony crime.
That's why I find taxi drivers pooping on the ground in San Fran to save time just astonishing. I respect the grind to get that dollar no doubt about it, but this is too much. Be like Chris Gardner in The Pursuit of Happiness when he refused to drink water so he wouldn't have to go to the bathroom while cold-calling. Don't eat or drink during your shift and we won't have this problem. You can't have this happening if you are the San Francisco authorities. I need cops patrolling that area at all times and taking people's licenses away if you're caught taking a dump in the middle of the street. That's some third world country stuff right there. I get off a plane and see taxi drivers shitting on the streets I'm turning around and going home. Clean it up!