The Road to Santa Clara: Week 1 (Oregon State)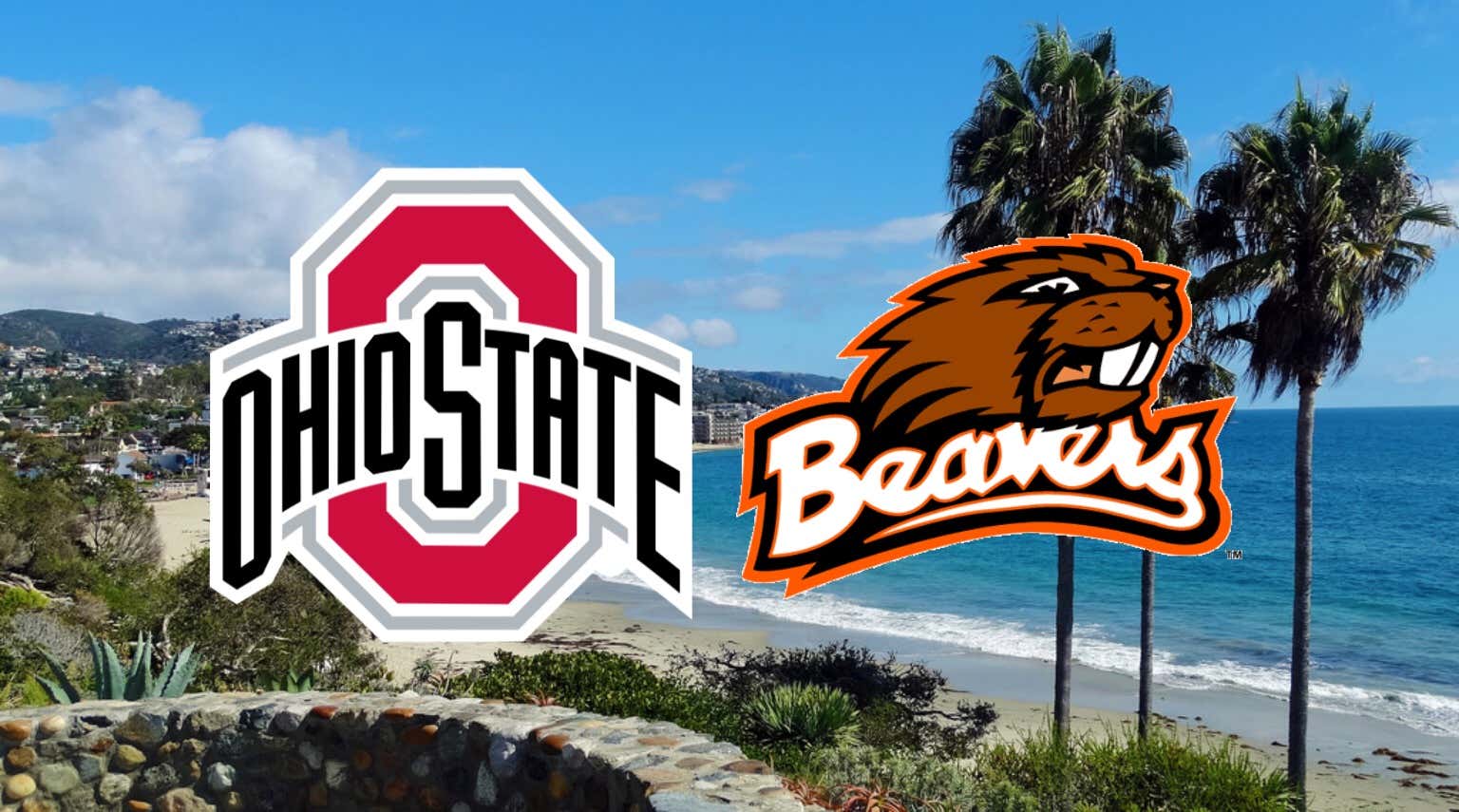 The majority of you probably didn't even realize that the College Football National Championship is in Santa Clara this year. That's okay. The only reason I know is because I had to book my flight and hotel already before the prices skyrocket. The majority of you also are probably like, I hate Ohio State. That's okay too. Jealousy is the #1 reason for hatred. That's why it is, and always will be, Ohio Against the World. I just wish the world would put up more of a fight….
Week 1: Oregon State @ Ohio State
Date: September 1st, 2018 – Time: 12:00 EST – TV: ABC – All-Time Series: Ohio State leads 2-0 – Last Meeting: Ohio State 22-14 in 1984 – Spread: Ohio State -37
The Ryan Day Era begins in Columbus today, as our true general is currently in timeout for being the first coach to ever lie to the media. I wonder where Urban will watch the game. You're always welcome at my place, Coach. There will be tons of chicks. Anyways, Day better wear his zookeeper gloves to the game, as he leads a herd of caged animals ready to fight. Wide Receiver and captain Parris Campbell made it very clear this week that the Buckeyes are an angry football team after dealing with the more than their fair share of adversity this past month.
A pissed off Buckeyes squad does not bode well for the visitors, as a mild-mannered Ohio State team would likely beat Oregon State by 5 touchdowns. This one could get ugly quick, according to everyone on earth except one person.
"We're going in there, we're going to put forth our best effort on the field and come out with a win."

– Oregon State quarterback Jake Luton
That's actually laugh out loud funny. There is a 0% chance the Buckeyes lose this game. If the Buckeyes lose this game I will retire from my long, illustrious career at Barstool Sports. Let's just make sure we set our alarm clocks, pack our belongings, and get to the game on time. Legitimate question: what is the smallest number of players the Buckeyes could have on the field and still win? I say 8. Answering anything below 8 is disrespectful to Oregon State.
I think the key to this game is exactly the same as what I tell my championship girls basketball team when they face an inferior opponent: the worst thing that can happen here is to let them hang around and think they belong. You are better than them and they know it. You need to prove it right away. If Oregon State is within striking distance at the half, all of a sudden this becomes the best day of their players lives. They start playing with confidence and we start playing nervous. The Buckeyes need to take the opening kickoff, hand it off to our two workhorse running backs, and shove it down their throat until we cross the goal line. Then rinse and repeat. Put the nail in the coffin before the Beavers even come out of their hole for the day.
Prediction:
Blow out city. 3-Game Day names his score in this one. Play the seniors the whole 2nd half.