It Could Have Been Me: I Own The Limbo-Bush Bathing Suit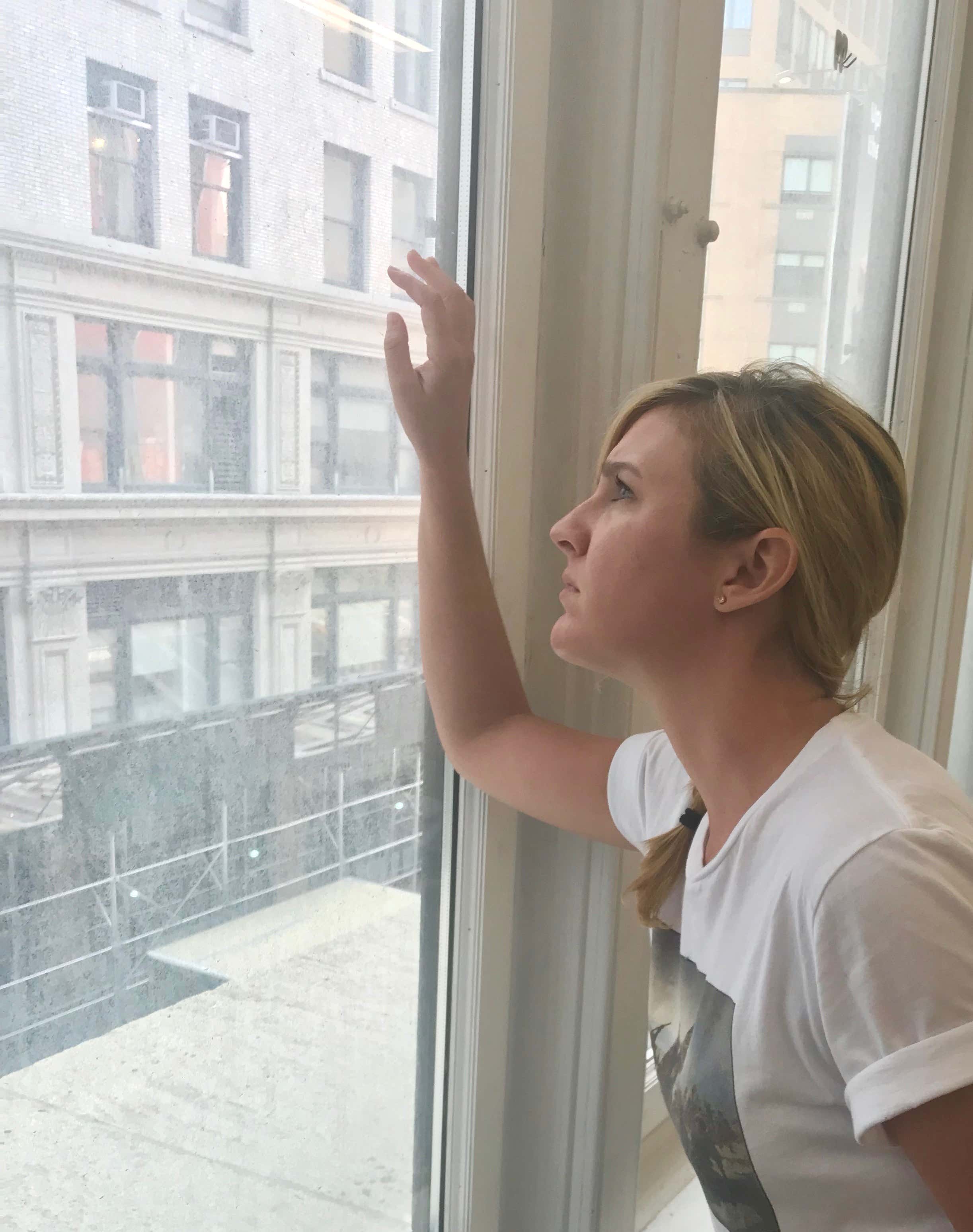 The tapping of keyboards & the low hum of the AC system droned in the background of the office. Across the street pigeons perched on a ledge, oblivious to the meeting dragging on through the window behind them. A cloud drifted over the August sun as I continued to stare into space, shaken to my core.
"That could have been me."
I'd seen the blog about it but hadn't watched the actual video. That all changed as I scrolled around my phone on the subway this morning… ::NSFW::
A solid wardrobe malfunction always makes me laugh, but there was something about this one in particular that caught my attention. But what? It wasn't the handsome guy that went before her. Nor was it the song. It wasn't the height of the limbo pole, or the vagina flash. Think, Kate, think… what if it's…
Oh my God.
I own the limbo-bush bathing suit. A loyal one-piecer due to an unfortunate tramp stamp & lazy abs circumstances, I'd purchased it at Macy's this Spring for a pretty penny. Sensible yet sassy with a neckline that leaves you thinking there might be boobs in there somewhere, I thought it was the perfect choice. It felt so sturdy; the wheels on my wagon were firmly chock-blocked in there. Now I'm questioning everything.
Let's not beat around the bush, that video has hundreds of thousands views & even if you're confident in your down-under landscaping choices (as you should be), it's gotta be mortifying. There's been enough speculation about my bush as it is & now I know it could have been me. I've worn that same suit on busy days down the Jersey shore, at pool parties & in front of family. I would have died if my hams snapped the bottoms off and everyone saw my extremely… eh, you know what… It's nobody's business what I have going on down there.
All I can say is, thank God it wasn't me & I have an alibi. Speaking of, thanks again to The Carousel Bar in Sea Isle City for hosting me at the Limbo for Lives skin cancer awareness event this weekend. Glad you reached your goal.