Is Stan Bowman Trying To Get Fired?
I tried to stay away from the blog for bit last week because I didn't have anything nice to say. I hate being the negative guy. People don't like that guy. I look at how much fun Carabis is having on twitter talking about damage and gold bottles and selling tshirts and rubbing everyone's nose in shit. That's what I want. I want to be having fun on the internet and at the rink while the rest of the country hates us for winning so much. Then…Buffalo went and traded for Jeff Skinner. They didn't have to give up a high draft pick. They didn't have to give an A-level prospect. They didn't give up ANYTHING that they'll look back and regret. That was a move the Hawks theoretically could've made. THAT was the type of trade they told people they wanted to make when they shipped Hossa and Hinostroza out of town for jack shit and bit of cap flexibility. Now they're stuck and I'm still upset.
I just feels like Stan doesn't have a plan or that he's a mole or something. So I went back and looked at the major moves from the past three years and the narrative Stan tried to sell with each move. And boy…does it NOT make any sense.
June 2016: Stan Trades Bickell and Teravainen to Carolina for draft picks
Stan said this move was about "cap space" and that it was a "move in the right direction" for signing Andrew Shaw. Didn't sign Andrew Shaw, but also didn't really improve the team in any other fashion. On opening night of the 2016-17 season the Blackhawks dressed 6 rookies, and only one of them(Schmaltz) will be on the roster opening night 2 years later. Not great, but okay…keeping the core intact and planning for the future because Panarin needed to be signed to an extension.
December 2016: Panarin signs a 2 year extension
6M per year for an electric player. Pretty fair value. Stan said he was "relieved" and called signing Panarin a "TOP priority" and that Panarin was a "huge part of our team".
April 2017: Hawks get swept by Nashville
June 2017: Panarin is no longer a huge part of the team as Stan trades him for Brandon Saad 
June 2017: Hjalmarsson is also no longer a huge part of the team as Stan trades him to AZ for Connor Murphy
These two trades were for…cap space flexibility and cap predictability. Are both of these players Stan got in return worse than the ones they gave up? You betcha! But the good news is that they are committed to the worse players for LONGER! You have fixed costs on inferior players…which is…good?
January 2018: Bowman trades Dick Panik for Anthony Duclair
Just a few short months after signing Panik to an extension, Bowman pulled the ejector chord and dealt him to Arizona for Anthony Duclair. When that trade happened Stan was quick to point out that the Blackhawks went from one of the older teams in the league to one of the youngest.
"In a matter of a year we've been able to get considerably younger, but we are still a team that wants to win. We're not playing for the future."–Stan Bowman
February 2018: Blackhawks trade Hartman For A Prospect and a 1st Round Pick as they look to build for the future
Drafted and developed Hartman for 5 years and made him into an every day player who played every position up front on just about every line. The Blackhawks leaked it out to anyone who would listen that they didn't think Hartman was fast enough, but they traded him Ejdsall who's biggest weakness is his…skating…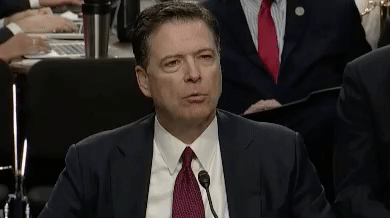 July 2018: Stan signs 38 year-old Chris Kunitz and 28 year-old Brandon Manning
Two players who are older than 25 and are both kinda slow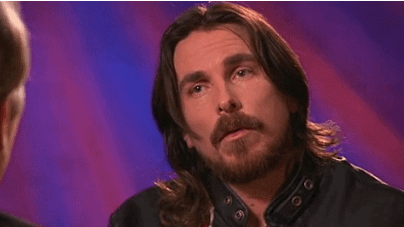 July 2o18: Stan Bowman trades Hinostroza and Hossa in an effort gain…Cap Flexibility
Stan needed to improve the top 6 or perhaps the top 4 defense and in order to do that he had to trade Hossa(not really, could've just put him on LTIR) and in order to trade Hossa he had to attach Hinostroza…his fastest player who is under 25. But hey…gotta do what you gotta do. Now Stan has the ability to make a trade for a guy like Jeff Skinner who is on the trade block and could instantly be plugged into the Blackhawks top 6.
August 2018: Carolina trades Jeff Skinner to Buffalo for a mid-level prospect and a package of lower-round draft picks.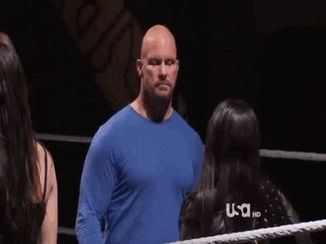 Alright…seriously what the fuck man? You have your precious cap space. The price for Skinner was practically free. You've drafted 10 zillion mobile defensemen in a row so you could've given Carolina a VERY similar package centered around Chad Krys, but instead you're still sitting around with your dick in your hand doing nothing but making the team worse and contradicting yourself with every subsequent move. What's the best way to get younger and faster? By swapping Hinostroza out for Chris Kunitz, of course!
Stan is clearly looking to another bald front office executive for inspiration…George Costanza. Stan is trying to get fired.
This has been going for YEARS now and Stan is getting away with it because Wirtz, McDonough, and Blunk aren't real hockey guys. They just trust his judgement. When he traded Danault for Weise and Fleischmann he was trying to get their attention. When he gave away Teravainen for nothing in order to save move Bickell off the books one year early he was eating chicken wings in the Babe Ruth jersey, and the past two summers he's been screaming "ATTENTION FRONT OFFICE MORONS" while dragging the Stanley Cup dynasty behind whatever bald guy car he has. I'm only half kidding. These past two summers have been so bad that you can make an argument that Stan wants out of his deal so he can take over Detroit or Buffalo or something. While my brain rationally knows that's a ridiculous thought, the proof is in Stan's own words, actions, and then lack of actions. My brain is currently as irrational as Stan Bowman's.