Passionate Gator Knocks A Guy Out With His Nose Then Dummies A Female Police Officer With His Tail
Is it bad I'm rooting FOR the gator here? I like people. I'm sure these folks are very nice people but this gator just has so much heart. How do you root against that kind of heart? He bites. He death rolls. Oh and he does fucking taekwondo knocking one guy out cold with his nose then concussing a female police officer with his tail.
I mean this guy's sunglasses might be in China right now.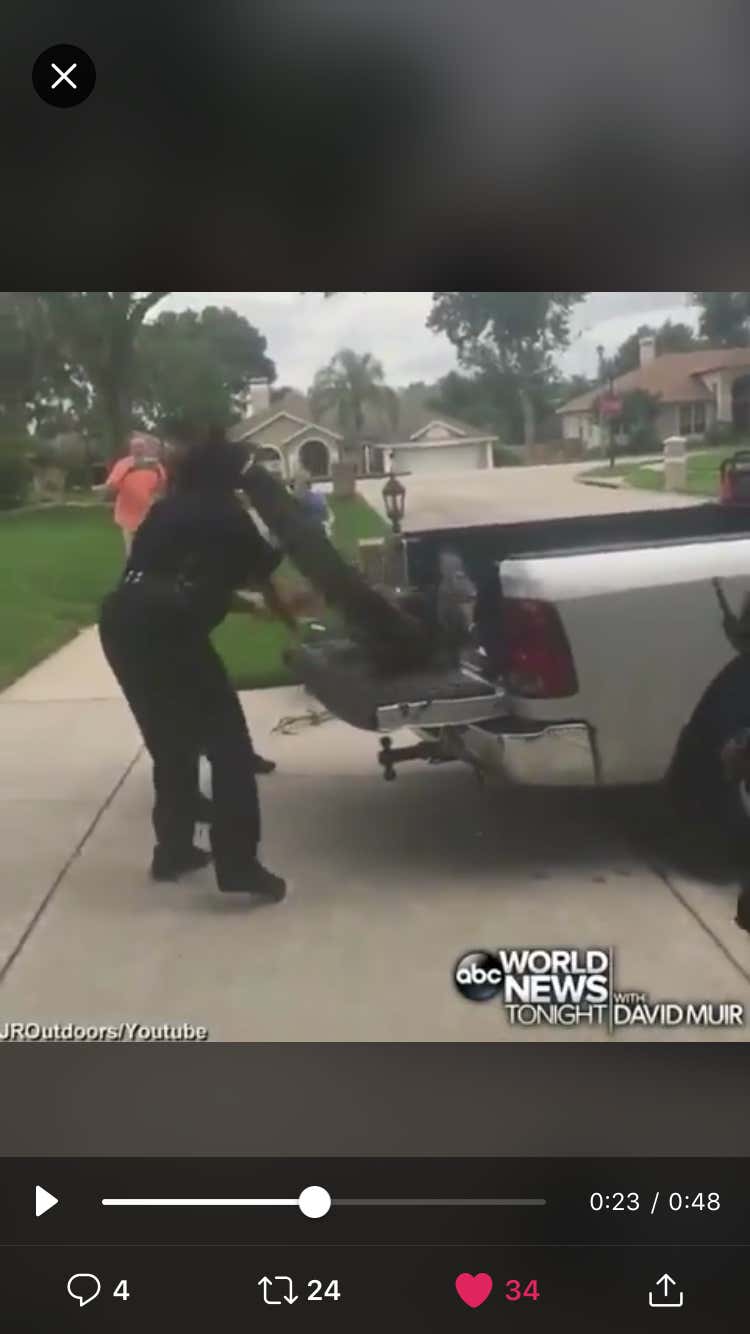 Amazing performance. Team gator all day.
PS — I think that gator rolling and hissing at the handler is the scariest thing I've ever seen. WHAT ARE YOU DOING DUDE.