17th Century French Women Were Fucking Slobs
I wrote a blog yesterday about how I was betting England's Queen Elizabeth II would not be around long enough to beat France's King Louis XIV's record of Longest Reign of Any Monarch of a Sovereign Country In History (Louis sat on the throne for 72 years and 110 days).  
People may have gotten the impression I was betting against Her Royal Highness because I hate the English when in reality I was betting against Elizabeth simply because I really liked Louis.
Some bullets:
- He gave himself the nickname Le Roi Soleil (the Sun King) because like the planets revolve around the Sun, Louis XIV believed that France revolved around himself.
- He fathered more than a dozen illegitimate children with a number of mistresses (which isn't overly extraordinary for a monarch), BUT he eventually legitimized most of his children born to mistresses in the years following their births... Nice guy... loved kids.
- He also loved his legs… In any of his commissioned paintings, he posed in a feminine stance and had the artist accentuate his tight gams.
UniversalImagesGroup. Getty Images.
I do something similar in all of my thirst traps…
- Louis owned the Hope Diamond, arguably the most famous jewel in the world (although it was called the "French Blue" back then).  The iconic rock weighed over 67 carats when Louis had it, but it has since been cut down by its various owners to the 45.52-carat stone that is now housed at the Smithsonian… And (contrary to gullible belief) it was never on The Titanic. 
TRUE STORY- 130 years after he died, Louis XIV's mummified shrunken heart was eaten by an eccentric Englishman zoologist named William Buckland… An outlandish fact to just throw in this blog, but you can learn all about it in the podcast I attached above.
- And, most importantly (at least for the benefit of this blog), Louis built The Palace of Versailles.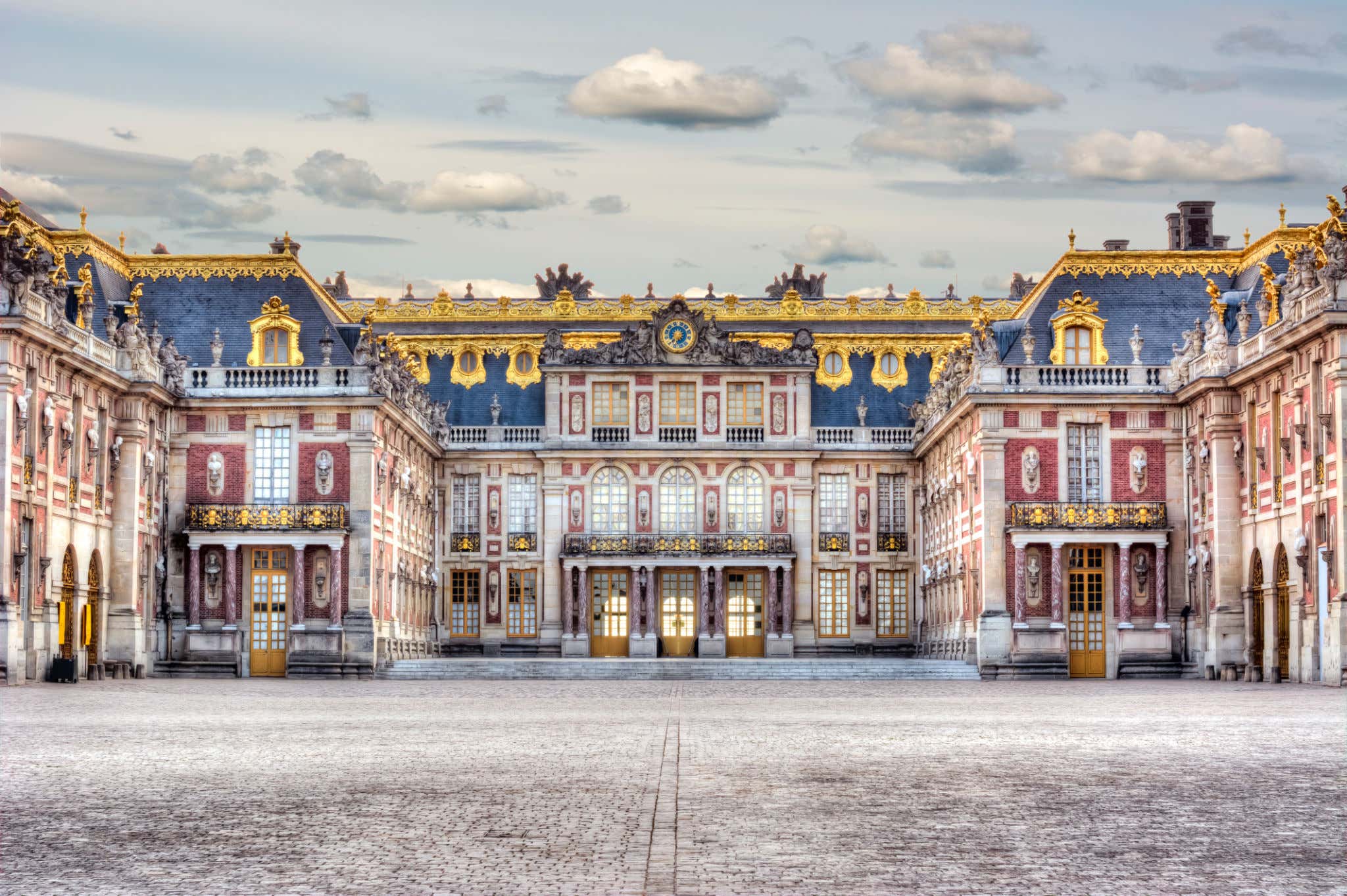 Vladislav Zolotov. Getty Images.
After The Fronde, which was a series of civil wars within France, Louis XIV officially moved his court from Paris to a former hunting lodge he had transformed into the lavish 700 room palace we now know as Versailles, 13 miles outside of Paris… From 1671 to his death in 1715, Louis never slept a single night in Paris.
The parties at Versailles were NUTS and people dressed to the nines… 
Frank Micelotta Archive. Getty Images.
The dresses and corsets worn by women in the court of King Louis XIV were so cumbersome and difficult to get out of that women would often take a dump in empty hallways of the palace during Grand Balls… 
The morning after, the corners of various hallways within the palace would have piles of shit stacked up that the servants would then have to clean up.
Women still wear corsets today, but typically in a whorish fashion on Victoria Secrets' runways…
Dominique Charriau. Getty Images.
And that is the point I am making is this… Throughout history, people have always looked up to the fashion elite (I made more than one reference to the Kardashians in the pictures and GIFs above)…
… but more often than not, these "elites" wind up being over-packaged lowlives whose only contribution to society is whatever the modern-day equivalent is to a pile of warm shit on a cold marble floor.
And the occasional grainy sex tape.
Vive la France!
Take a report.
-Large