Cam Smith Won A Crazy PLAYERS Championship After Playing The Final 3 Holes Like An Absolute Psychopath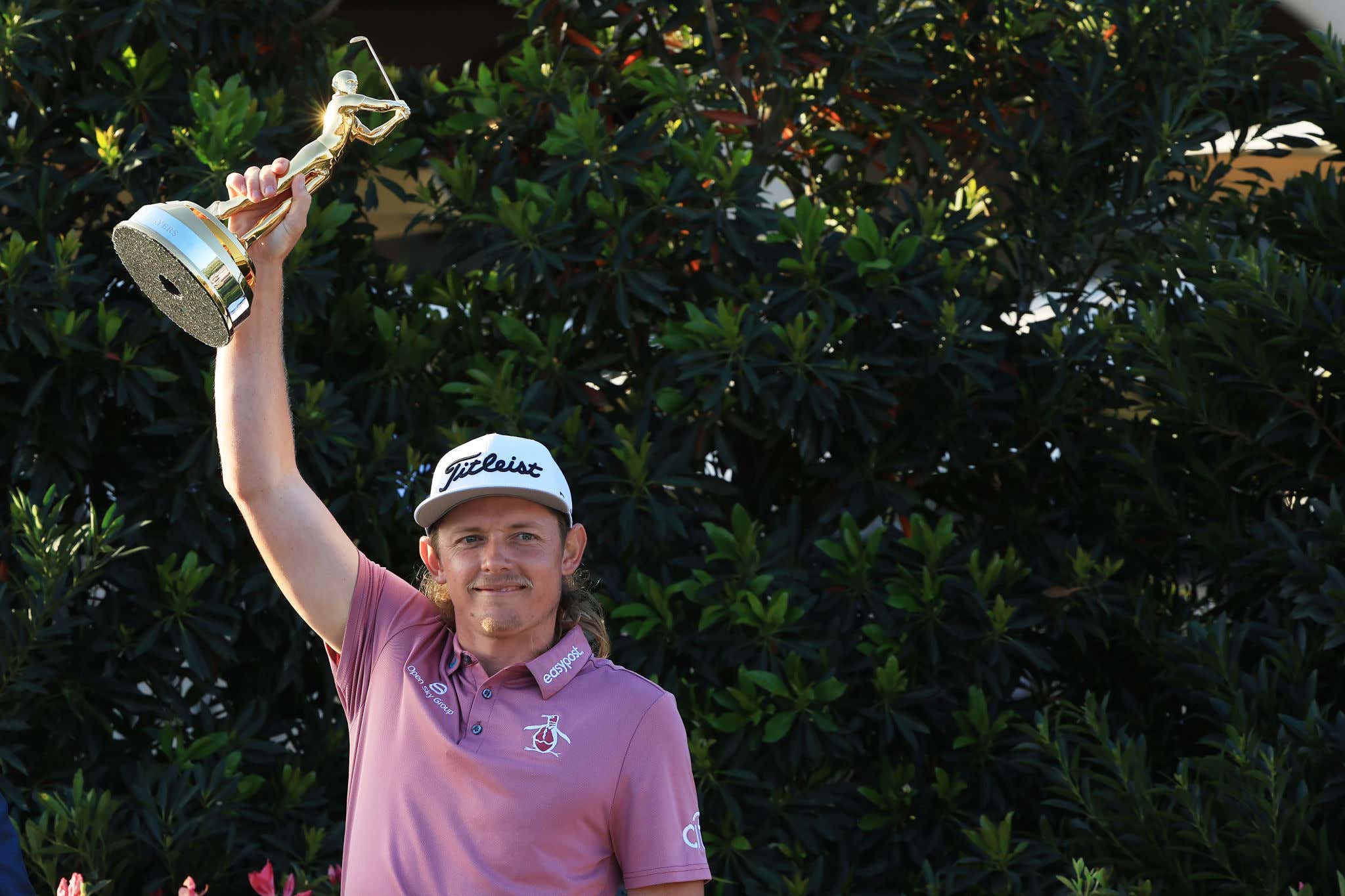 Sam Greenwood. Getty Images.
Wow, what a tournament. Felt like it took a month to finish and when the dust all settled, it was Cam Smith on top. Guy played like a man possessed today, good and bad… but mostly good. Dude only made 4 pars in the final round and filled it up with 10 birdies. TEN. At TPC Sawgrass. On Sunday. In contention. The 4 pars is something we virtually never see on Tour. Happened just once in the last 40 years for a winner in a final round.
The way he played the last 3 holes here was such a microcosm of his round. Which is poetic given how Sawgrass is lauded for having one of the best finishing trio of holes in golf. Guy walked to the 16th tee with a 2-shot lead and hit a baffling snap-hook off the tee, the kind that will make you feel like you've completely lost how to hit a golf ball the next time you stand over it.
This wasn't just an isolated tee ball. The guy was spraying it all week. He was DEAD LAST in fairways hit among those who made the cut.
Naturally he was able to punch out, hit it on, and 2-putt his way to par to maintain his two-shot lead (with some help from a brutal fairway divot that Paul Casey's tee ball found).
Then, still holding that 2-shot lead…. the guy FIRES AT THE TUCKED PIN FAR RIGHT ON 17
Absolutely psychotic behavior. There's just no need for him to do that, and he went ahead and did it anyway. Massive cojones. Afterwards he admitted that he did push the shot off line, but that he really was aiming just 10 feet left of the flag and truly was looking to make birdie. He's the only guy who hit it right of that flag today. With a 2-shot lead. With $3.6 MILLION on the line. What a psycho. 
Sure enough, he buried the putt.
Then he did what he'd been doing all week and blocked his tee shot on 18 into trouble… and inexplicably punched it out across the fairway into the drink.
But no matter… wedge one in tight and knock in the putt. Vintage Cam Smith to save bogey and force Anirban Lahiri to try to make birdie on 18 (which he didn't).
The guy has proven time and time again that he's a wizard. He's like the Australian Jordan Spieth. Just a guy capable of stealing par (or birdie or bogey or whatever he needs) from no matter where he is. Stuff that nobody should ever be able to do with a golf club in their hands. Like what even is this voodoo
Or this
Or this
Or this
He's a fucking sorcerer and he's only getting better. The 28-year old has now won 5 times on Tour, 4 of which were in the past 2 years. This is obviously his biggest win yet, and you have to think bigger things are around the corner. The guy has played Augusta so tremendously well in his 5 tries there, including 3 Top 10's in his last 4. The same type of next level creativity that makes Spieth great there is what makes him great there too, and he's playing a helluva lot better than Spieth right now. And damn near everyone else for that matter. 
3.6 Million dollar bag and #6 in the world. Not many living a better life than Cam Smith right now.