If Clem Is Going To Blog The Worst Scene In Elisha Cuthbert's Career, I Feel Obligated To Blog Her Absolute Best Scene
Clem blogged this because YP blogged about the cougar stalking someone over in Utah. So I'm blogging this because I can't sit by and let Clem just blog about her worst ever scene. No sir. Not Elisha Cuthbert. Not one of the most underrated smokes of our era. Not the star of one of the best and most underrated movies of our era. 
That's right - Girl Next Door. You already know what scene I'm talking about
Literally a fantasy everyone can relate to and boy did she nail it. Actually, the best scene is the final scene. I stand by that. It's my favorite end scene in movie history. 
Actually now that I think about it, Cuthbert is really in everything underrated. I binged 'Happy Endings' earlier this year and that's a show that people need to watch. It's just a few seasons, but it's a great show. Never should have ended early and yep, she's still a smoke in that too. Anywho, I just wanted to remind people about Elisha Cuthbert in The Girl Next Door. I don't have a clever nickname like Clickburger Clem with a picture, but I'm out.
Giphy Images.
Giphy Images.
Giphy Images.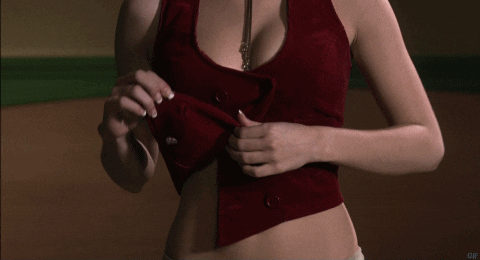 Giphy Images.
Oh and the juice was 100% worth the squeeze.