THE CHAMPIONSHIP ROUND Of The Best Action Movie Since 1980 Bracket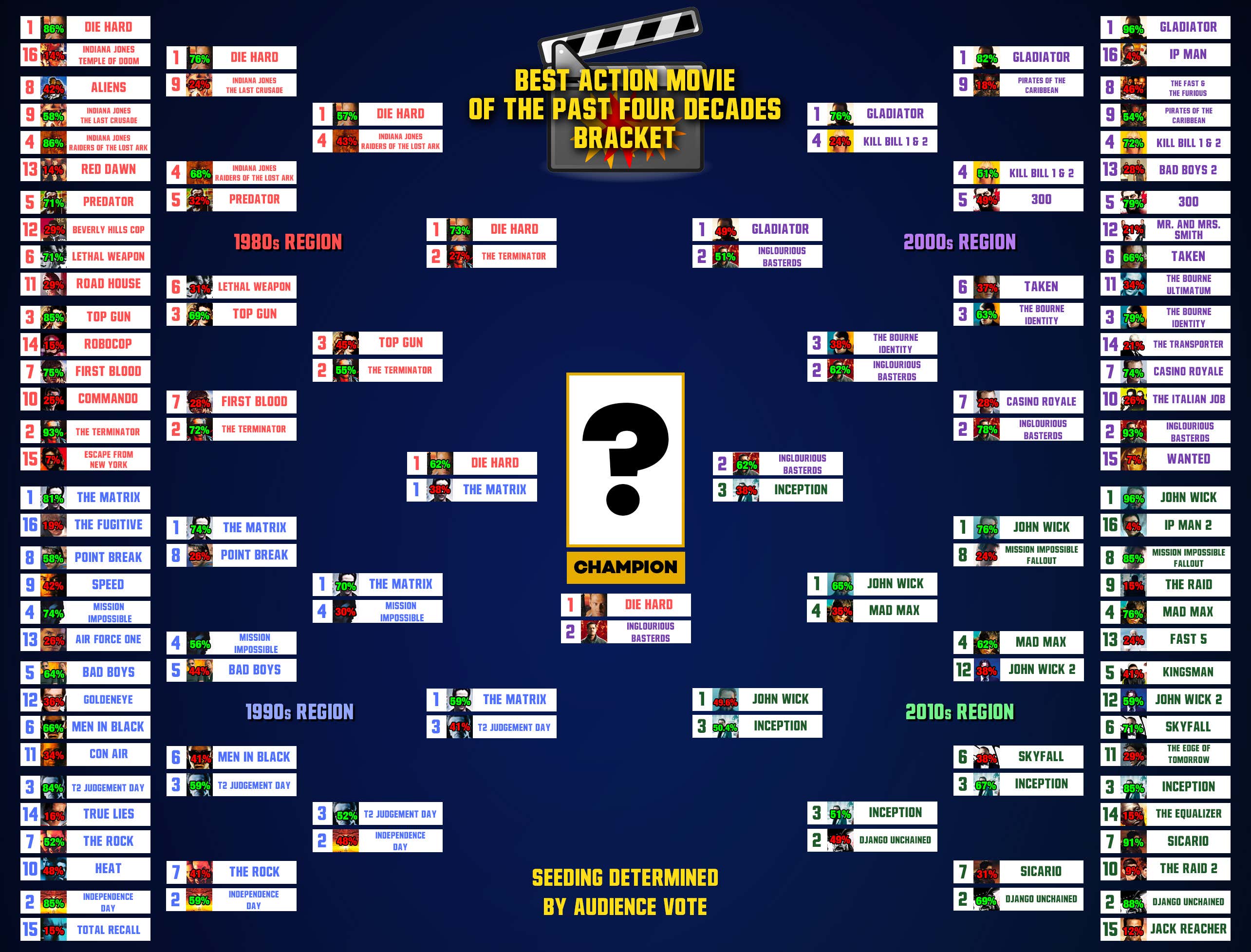 1980's champ 'Die Hard' wrecks 90's winner 'The Matrix' 62%-38%
Like I said in the last round, 'Die Hard' is the quintessential action movie. If Billy Eichner ran up to you on the street and said "NAME AN ACTION MOVIE FOR A DOLLAR", i think 75% of people would choose it, and that's saying something. That said, 'The Matrix' revolutionized both the action and sci-fi genre, so I'm sad to see it go. 
2000's winner 'Inglourious Basterds' scalps 'Inception' 62%-38%
This was expected and I have no problem with it. The only weird thing is that both matchups had the same score. Seems almost impossible. Whatever. Neither of these movies fit the traditional action movie billing, but both are undenyably great films and have amazing action sequences. 
Now we are on to the final round. If the embedded form below doesn't work, click HERE.