You Ever See A Penguin's Penis?
Morning.
If you answered "Yes" to the question I posed in the title then you are a fucking liar… But more on that later on.
I wrote a blog last week titled "Wanna See A Picture Of A Well Hung Elephant?"
The blog itself wound up being the story of a traveling circus elephant that was hung for a crime she didn't commit with malicious intent.  At the end of the blog, I showed a picture of an actual well-hung elephant… Almost like an award for making it through 1,500 words of depressing pachyderm death. 
After hitting the PUBLISH button that morning, thousands of people* reached out to me almost immediately, and they all had similar takes.  Here's an example of their shared sentiment:
"Large we get so much sports related stuff on Barstool that it's refreshing to read more blogs about animal genitalia.  Thank you for what you've done, and please keep them coming." 
I'm telling you if I got one DM like that, I got one hundred of them**. 
Well, I'm here to tell you this morning that I appreciate the feedback, and I plan on becoming Barstool's go-to guy for animal dicks.
Today I will try to wrap your heads around bird dicks in particular.
There are over 10,000 different species of birds.  A statistic that probably comes as no surprise to anyone.  But did you know that 97% of those species have male members that do not have penises?
And I don't mean that only some of the males within a particular species have no dicks.  I mean that if I were to somehow create a police lineup of a typical healthy male bird from every species of birds, there would be 10,000 male birds of every shape and size standing shoulder-to-shoulder next to each other.
Now, if I was to ask all 10,000 members standing in that lineup, "Every bird in this line who has a penis, please step forward.", then only 300 of the 10K would come forward, leaving 9,700 standing behind them… Dickless.
The male duck, goose, swan, ostrich, and emu would all step forward confidently, while the unsullied rank of eagle, chicken, flamingo, albatross, quail, wren, gull, crane, pheasant, owl, pigeon, and hummingbird would all stand behind with their beaks slung low in embarrassment.
Any male woodpecker you may see has a pecker in its name only, not in its tiny feathered crotch.
"Large, with all these penis-less birds flying around, then how do male and female birds reproduce?"
I'm glad you asked, fellow weird fuck.
Most birds procreate using a method called the "cloacal kiss".
The rutting female has a small opening while the male has what looks like a small inflamed donut that secrets what ornithologists call "bird jizz"… The male essentially rubs his jizz-soaked donut-bump against his partners yet-to-be-jizz-covered-opening and that's that.
(2 stunning young chickens in particular call this move the "Cluck Cluck 3000″)
"Enough about those without, Large.  Can you tell us a little bit about birds that actually have dicks?"
Well… Glad you asked again, you fucking weirdo.
I might've saved this for another blog, but since we have time, I'll make you cringe real quick…
Mallard ducks sport a ballistic, corkscrew-shaped penis that catapults into the female reproductive tract in less than a third of a second.  This explosive blast of duck-dick is so potent that females of this species have gradually developed thicker vaginal walls to prevent injuries.
.
And finally, which bird has the biggest dick?
.
.
.
.
.
.
.
.
.
.
.
.
.
.
#legend
Enjoy the weekend, all.
Take a report.
-Large
.
*three people 
**three of them
.
If you are not a fan of this weirdo shit every now and again, then skip tomorrow's blog from me when you see this thumbnail…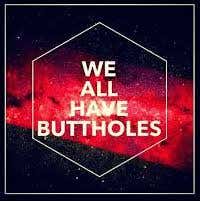 .
And totally unrelated to any genitals, I shit on African food with Zah before I shit out African food later that night in this week's ExtraLarge on BarstoolGOLD…