Watching The Wu-Tang Clan Perform "Protect Ya Neck" On Good Morning America Was Something I Never Thought I'd See
*Hold on one second, I just have to let my brain process that these guys were on Good Morning America today*
Anyway, shout out to the Wu-Tang Clan for bringing the heat on a show I never thought I would see them on, let alone perform on and absolutely kill it as spry old grown ass men. I feel like they found the secret to eternal youth after years of dabbling in all that Far East, kung fu shit and today's performance was proof of that. It's hard enough for musical groups to stay together for a few years let alone a few decades, but seeing the guys from this music video perform the very same song on GMA was legitimately mind-blowing.
Now I'll admit that perform is a strong word since there was more dead air than a typical Mike Francesa show due to the ABC censor having the itchiest mute button finger on the planet. But no mistake about it, from the slums of Shaolin, Wu-Tang Clan strikes again. The RZA, the GZA, Ol' Dirty Bastard('s son who looks and sounds just like his old man Dirt McGirt AKA Big Baby Jesus)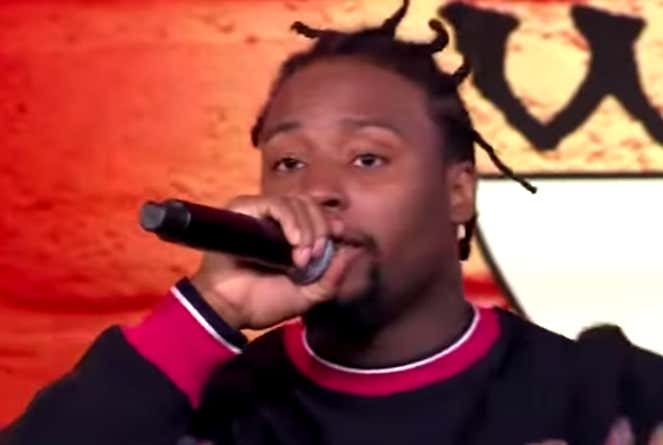 Inspectah Deck, Raekwon the Chef, U-God, Ghostface Killah and the Method Man performing the true version of that song while also confusing/scaring the fuck out of a bunch of midwesterners looking for some tasty recipes for Thanksgiving on a November Friday morning was as incredible as it was unexpected. Like I think if you Googled "Wu-Tang Clan" and "Good Morning America", you would get no search results and probably break Google's algorithm. But that is no longer the case now since today is Wu-Tang Day in Staten Island and 36 Chambers is 25 years old(!!!), which isn't at all depressing for someone who got that album along with 8 others for a penny through Columbia House. If you don't know what Columbia House is, just thank God you are still young.
Speaking of the youth, the best part of all this is that Wu-Tang was on early enough this morning that kids got to see them perform, because at the end of the day we must always remember that Wu-Tang is for the children.
Happy Wu-Tang Day to all and to all a good night!