The Cavs Only Solution: Bring Back Fat Kevin Love
At the beginning of the season, I voiced my concerns with the Cleveland Cavaliers and their inability to win basketball games this year. I said hammer the under on 30 wins, as the Cavs were obviously missing the key cog from their last four Finals runs, and they don't have a true stud to carry us like you need in the NBA. I blogged that while I appreciate our best player, Kevin Love, for re-signing with Cleveland for the long term, I did feel that he had also gone Hollywood on us, this time with his body. I vowed that if the Cavaliers ever fell 5 games below .500 that I would call for skinny, outside shooting Kevin Love to put back on that baby weight and become 20/20 Kevin Love again.
Well folks, I figured we'd get to 5 games below .500 eventually. I just didn't think we'd be 0-5 to start the year. The Cavs lost to the Pistons 110-103 last night, so without further ado, here it is: Bring Back Fat Kevin Love.
I guess we should probably start in high school, the first time that the world got introduced to FK. Starring at Lake Oswego in Oregon, Kevin towered over his opponents at 6'9″, and he took up his fair share of space on the court too, weighing in at 255. He carried a certain swag about him, too. Big Boy swag.
Check out that sock/shoe combo. That's the kind of combo you rock when you eat too many pizza Combos at lunch. Shout out to pizza Combos by the way, my #1 rated Combo.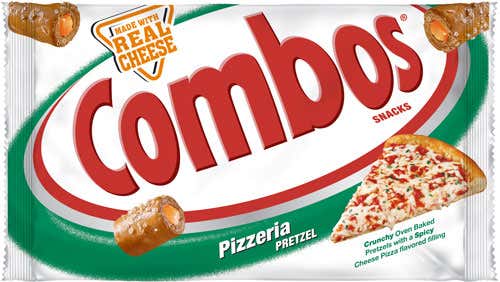 Anyways, young Kevin obviously had his way with the little kids he was going up against. I know every single NBA star dominated in high school, but what numbers stop being normal and start being impressive? LeBron James, who I followed around the nation when I was a 4th grader, averaged 31 points and 9 rebounds per game his senior year when he was deemed to be the greatest high school player of all time. Kevin Love averaged 36 points and 17. The big fella was breaking kids dreams and breaking schools' backboards.
He was so good, ranked #1 in the ESPN 100, that obviously he was making his way around the national exposure camps, including the Adidas ABCD Camp. These pictures from FK's high school years are absolute gems. He was a McDonald's All-American both on and off the court.
From there, our boy stayed out on the West Coast, attending UCLA for his one year of college. He was the same old Kevin from Lake Oswego though, still eating on the court and in the dining hall, this time with his new found running mate, Russ Westbrook.
Russ was a key component in the Bruins run to the Final Four, but Love was the driving force. He averaged 17.5 points and 10.6 rebounds per game, including 23 double doubles. A consensus 1st team All-American and the Pac 10 Player of the Year, there is no doubt that Kevin was the BIG Man on Campus.
Following his one year as a Bruin, Love announced he was leaving for the NBA. The Memphis Grizzlies selected him #5 overall in the first round, but they traded him after the draft to Minnesota for a package containing the #3 pick, OJ Mayo. And from there, Minnesota Kevin Love became a household body across the country.
This dude was an absolute force in the box scores. A straight stuffer of the stat sheet. In his rookie season, he posted an average line of 11 and 9, and from there he became the walking double double that we all grew to know. 14 and 10 in year two, which rose to 20 and 15 by year three! Folks, had a 31 point and 31 rebound performance in his third year in the NBA. 31 points and 31 rebounds!! Hadn't been done since Moses Malone in 1982. That game wasn't a fluke either. He had 43 and 17 vs. the Nuggets, and then he had 37 and 23 against the Warriors. He had 55 straight double doubles! Kevin, where did this guy go??
I remember the 2013-2014 year like it was yesterday. It was the first year I really started playing DFS. Kevin Love was on a statistical level unlike anyone else. If you didn't have Kevin Love rostered on Fan Duel then you didn't make any money. It was that simple. He had his first ever triple double in this year, with 37 points, 12 rebounds, and 10 assists against the Jazz. He had 24, 16, and 10 against the Grizzlies. He was even hitting deep from three point land, breaking the Timberwolves franchise record of 3 pointers made in a season. Love became the 1st ever player in NBA history to have 2,000 points, 900 rebounds, and 100 3-pointers in a season. Kevin was so good that when this year ended and LeBron James decided to return to Cleveland, the Cavs shipped their #1 overall pick Andrew Wiggins to Minnesota for him. Kevin Love was officially a Cleveland Cavalier.
Yeah he was already starting to slim down, but he really hit his stride in Cleveland. He went from the round mound of rebound, points, and assists to a full-time 6'10" outside shooter. Actually, he was just a part time shooter. Part time shooter and part time model.
Love went from 26 and 13 as a Timberwolve to 16 and 9 as a Cavalier. I understand that his point total had to go down when he went from playing by himself to playing with LeBron and Kyrie, but those two weren't necessarily fighting for too many boards. Love should've cleaned up the glass even more, since he didn't have to expend as much energy on offense. But it was okay, because Kevin Love was playing his role very well and would only get better for the next three years. He could shoot it from deep (43%, 41%, 42%, 46%) when LeBron drove, and he was tall and skilled enough to find his way to get anywhere from 9 to 11 rebounds each night. His newfound body was great for his newfound role, and his defense even became great when it needed to be.
Locked up Curry with 30 seconds left in the NBA Finals! The former ESPN The Magazine model earned himself an actual modeling job, this time with Banana Republic.
Life over the next couple years was good for everyone. The Cavs went to 4 straight finals, ended the Cleveland curse, and they were guaranteed of making it deep into the playoffs for as long as LeBron stayed home. That was the only problem though. This summer, LeBron left for the Lakers.
So that brings us to today. We have skinny Kevin Love, who once excelled in his role with LeBron James, now without LeBron James at his side. The services of a 6'10" stretch shooter are no longer as valuable because no one is doubling Rodney Hood when he is coming down the lane. Maybe that's why Banana Republic Love is shooting 32% from deep this year, way down from his 46% mark last season. The Cavs are now 0-5 on the year, and there is a 0.0% chance of them making the playoffs with the way they are playing. Something has to change, and it starts with the weight of Kevin Love. He transformed into the person we needed him to be, and now we need him to transform back. Give me the big fella. Give me Mr. 30 and 30. Give me Mr. 300 pounds, baby!!