What New York Jet Caused You The Most Pain? The Wag: Kyle Wilson Tournament Of Misery
Over at Barstool Chicago, Barstool Carl came up with the brilliant idea of the Adam Greenberg Invitational, built around finding Cubs fans favorite obscure player. These are the type of positive, fun tournaments you can do when your team has won a championship recently. With the New York Jets, we must go more negative and at KFC's suggestion, we have built a similar tournament, except around finding Jets fans least favorite player/coach of all time. Basically, who has caused you the most misery?
What Is It? A 64 man tournament, broken into four regions: Defense/Special Teams (The Kyle Wilson Region), Quarterbacks (The Ryan Fitzpatrick Region), Offense (The Stephen Hill Region) and Coaches/GMs (The Rich Kotite Region). The person with the most votes each round advances.
Why "The Wag" Named after noted first round bust Kyle Wilson who made a habit of being called for 4 pass interference penalties per game, then getting beat deep, bailed out by a dropped pass or ovethrow and celebrating by wagging his finger.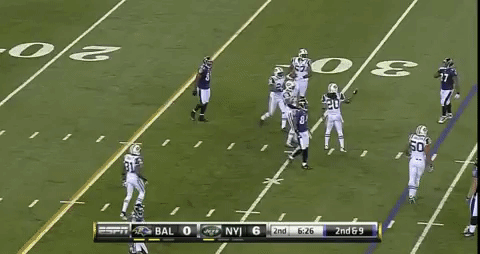 How Do I Vote? Polls will be run from my Twitter account 
How Do I Make Predictions/What Can I Win? Fill out your bracket right here. Whoever has the highest scored bracket will get two tickets to the Jets home opener.
Again, the link is here http://challonge.com/TheWagJets
The Schedule: We will accept bracket predictions Monday and Tuesday. Do first round voting Wednesday and Thursday, second round voting Friday. Update the bracket here next Monday and then finish out the voting next week. Follow along on Twitter.
Fill out the bracket here http://challonge.com/TheWagJets (Just click on the predictions tab to submit info).