HARD FACTOR 4/8: DHS Secretary Kristjen Nielsen Resigns, Happy News from Africa, and a Pennsylvania Man's Meth-Fueled Maxi-Pad Raid
Special co-host Kate joins the boys to discuss the news on this episode.
DHS Secretary Kristjen Nielsen Resigns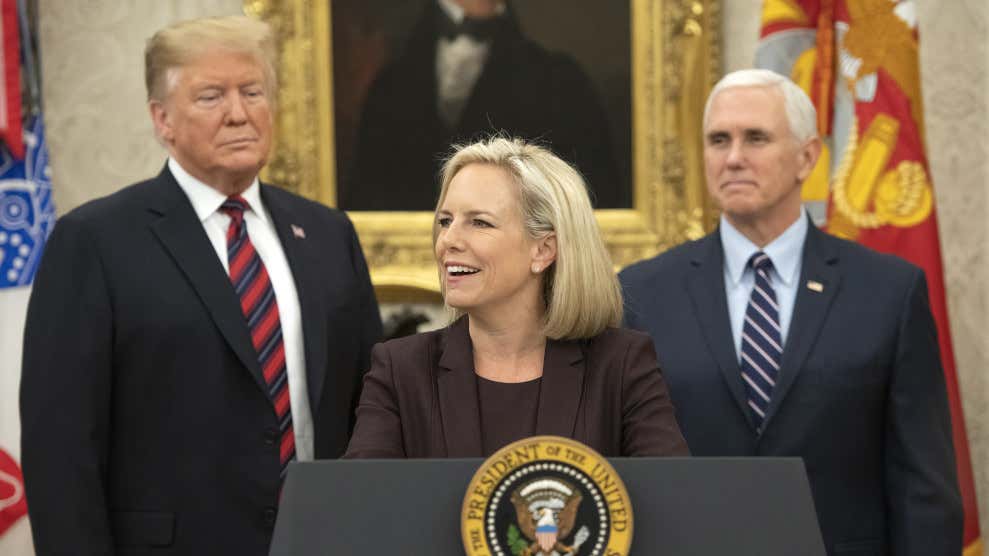 Department of Homeland Security (DHS) Secretary Kristjen Nielsen resigned effective immediately on Sunday amid criticisms from all sides on how the situation at the US southern border has been handled so far.
Double Feature from Africa: The American Hostage in Uganda was Found, and A Poacher was Killed by Elephants and Lions
The American hostage being held ransom for $500,000 inside a Ugandan national park on safari, Kimberly Sue Endicott, was found. Over in South Africa, a suspected poacher was killed when he was mauled by elephants and later devoured by lions inside Kruger National Park, must have been pretty satisfying for the lions.
PA Man Raids Maxi-Pads and Cereal on Meth Binge
A man in Altoona, PA woke up to a stranger passed out on his kitchen floor, surrounded by cut up maxi-pads and empty cereal boxes. Turns out the guy was on a meth binge and just really wanted cereal and maxi-pads.
Lightning Round of Other Headlines
Devin Nunes is moving forward on criminal investigation referrals to AG Bill Barr about alleged illegal activity carried out by the Mueller investigation team made up of the FBI and DOJ.
A Florida man was arrested for burglary after he was released from jail and immediately began stealing stuff out of the cars parked inside the jail parking lot.
Will skipped a Liz Warren speech for a weed convention, and Kate grades Austin, TX.
SUBSCRIBE BELOW: