VERTICALS // Barstool Baseball
Barstool Baseball
Starting 9
ABOUT
Starting 9 is a podcast whose hosts cut through the noise and talk straight about America's greatest pastime. Do you care about play-by-play baseball coverage? We don't either. Hosted by MLB great Dallas Braden and blogger Jared, Starting 9 makes baseball podcasts fun again.
INTEGRATION OPPORTUNITIES
Audio
Video
Social
Experiential
Merchandise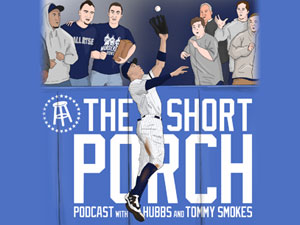 The Short Porch
ABOUT
Short Porch is the best podcast for the best franchise in sports. Hosts Hubbs and Tommy Smokes are two lifelong Yankee fans who eat, sleep, and breathe Yankee baseball. Airing Mondays and Thursdays during the regular season and once a week in the off-season, The Short Porch covers both major and outside-the-box stories from the Yankees Universe as the Yanks chase their 28th World Series championship.
INTEGRATION OPPORTUNITIES
Section 10
ABOUT
Section 10 is the best Red Sox podcast in the world. Jared Carrabis is joined by fellow superfans Steve Parrault and Coley Mick to give their best unfiltered takes on Boston's Boys of Summer. They are regularly joined by such illustrious greats as Johnny Damon, Keith Foulke, and numerous other Red Sox players.
INTEGRATION OPPORTUNITIES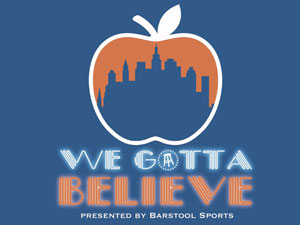 We Gotta Believe
ABOUT
You don't choose the Mets life—the Mets life chooses you. We Gotta Believe is hosted by the yin and the yang of Mets fandom—KFC (the battered pessimist) and Clem (the eternal optimist). Together, they talk through the ups and downs of riding the New York Mets roller coaster.
INTEGRATION OPPORTUNITIES
Audio
Social
Experiential
Merchandise
MLB The Show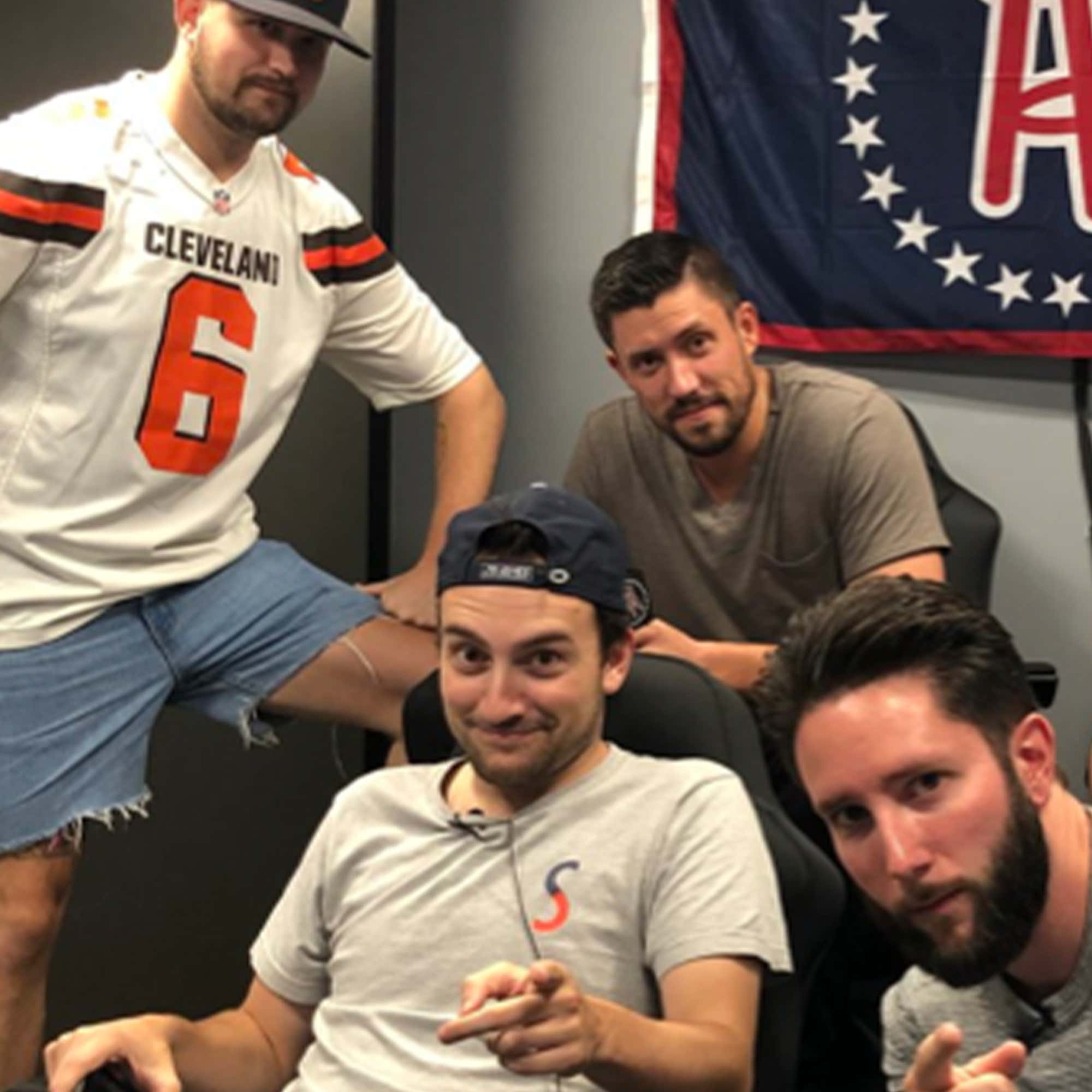 ABOUT
Barstool's growth on Twitch is rolling over into our baseball franchises. The Starting 9 crew will take to Twitch to stream their eSports skills and engage with fans in real-time. Former MLB players and friends or fans of the show will join Dallas and Jared as they live stream their gameplay.
INTEGRATION OPPORTUNITIES
Spikes Up
ABOUT
MLB great Dallas Braden and baseball blogger Jared Carrabis give you a behind the scenes look at the interviews, game reactions, and baseball drama that ensues while creating content for the Starting 9 podcast once a month.
INTEGRATION OPPORTUNITIES
Morning Wood
ABOUT
Each morning during the season, Jared, Dallas and a rotating guest will chat the best, and worst moments of games from the night before. The daily show will be a short-form video series to bring quick baseball news for fans to start their day.
INTEGRATION OPPORTUNITIES
Red Line Radio
ABOUT
The unofficial mayors of Chicago have gone from blogging to podcasting. On Red Line Radio, White Sox Dave and Barstool Carl bring you insightful, engaging, and humorous weekly baseball interviews, conversation, laughs with a slight (huge) Chicago bias.
INTEGRATION OPPORTUNITIES
Audio
Social
Video
Experiential
Merchandise