Do The Blackhawks Even Know That They Suck?
After 60 games, being in dead last with no shot at the playoffs, and another pathetic effort last night it pretty clear. The Blackhawks suck. I know they suck. You know they suck. But…do they know they suck? All year long we've heard nothing but positivity from the players, coaches, and management. How they believe in each other, how they have a lot of talent in the room, how they just need to go on a run and get back in it. So it's a legit question at this point…maybe they just don't know. Let's clear it up…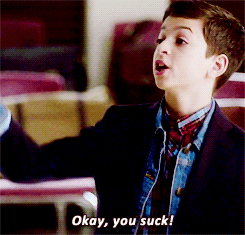 Let's look at a few things strictly from a personnel stand point.
Goaltending: It sucks. Crawford covered a lot of warts for this team in recent years. The combination of Glass, Berube, and Forsberg has been below average at best. It's almost impossible to win when you have sub-par goaltending. Clearly that has been the case many nights for the Blackhawks. Very few "goalie wins" on the year and several games where the goalies give up a cookie that breaks the team's back.
Defense: Between the decline of Duncan Keith and Brent Seabrook and the natural ups and downs of breaking in young defensemen like Murphy, Rutta, Forsling, Dahlstrom, Oesterle, Kempny, and Gustafsson the Blackhawks defense stinks. Keith is still a legit top 4 type defensemen. He still moves well out there, its his decision making that is killing him. Going from a Norris defensemen level to a 2nd option type is a HUGE problem because it leaves the Blackhawks will zero impact players on defense. Murphy, Rutta, Oesterle, and Forsling all had moments this year where they look like they had top 4 NHL dman potential, but those moments were incosistent and fleeting. In reality on a good team Oesterle, Murphy, Seabrook, Dahlstrom, and Rutta are 3rd pair guys and Gustafsson's contract is sold to CSKA Moscow. When 5 of your 6 defensemen should probably be slotted in the 3rd pair getting sheltered minutes then you're in big trouble…you're in last place.
(I still have faith that Keith will bounce back a little next year. I also think Murphy, Forsling, Oesterle, and Dahlstrom have room to grow, so not ALL is lost on the back-end. It's just not good this year)
Coaching: When your goaltending and defensemen are subpar, you don't want to get in a high-chance run and gun type of track meet game. You can't do it. Your team is too vulnerable. Playing that style exposes your biggest weakness.
Yet…the Blackhawks have allowed the 2nd most odd-man rushes in the league. They've also generated the 3rd most odd-man rushes. If you have elite defenders and an elite goalie and you want to trade chances then that's fine. If you don't have elite D and you have bad goaltending then you should probably change the way you play to give yourself a better chance to win. Maybe the Blackhawks should've morphed into more of a trapping team that just counter attacks. Then try to win low-chance games because you believe your high-skill guys like Kane, Schmaltz, DeBrincat, etc will have the ability to bury the rare chance and you win 2-1 instead of losing 4-2.
I've talked about the power-play ad naseum on twitter and this blog. I don't think the 1-3-1 is the best system for this group, but they've stuck with it all year long to the tune of being ranked 29th in the NHL. Again, if you're going to make up for bad goaltending and defense then your special teams need to be very special. Somehow a team with Kane, Schmaltz, DeBrincat, Sharp, Toews, Hinostroza, and Saad is one of the worst power-plays in the league. You have to be willing to adapt if you're not having success. The Blackhawks PP with Dineen has been unwilling or unable to make adjustments that work this year.
And if you're struggling to score 5 on 5, perhaps you shouldn't bury one of your better offensive players in the minors for half the year and then on the 4th line for the other half. Hinostroza has 18 points in 29 games so far this year while getting only 13 minutes per game and playing mostly in the bottom 6. Toews best run of production this year came when he had Hinostroza on his RW, but Hinostroza was quickly demoted to the 4th line again after the Duclair trade. I understand the arguments for balance or letting Hinostroza have more favorable matchups, but eventually you gotta let your best players be your best players and Hinostroza has game breaking ability.
Forwards: Different situation than on defense. I think the Blackhawks have a lot of talent up front. Kane is still one of the best wingers on the planet. Schmaltz looks like he has all-star type potential. DeBrincat is a wunderkind. I like the role players like Saad, Hinostroza, Hartman, Wingels, Kampf, Sharp, etc. They have all the talent they need. What they don't have every night is the type of character and competitiveness that it takes to win in the NHL. They don't get to the net enough. They don't win races or board battles enough. There isn't a fire in this team like we have seen in the past. It's just ring it around the boards and go for a change. No danger. No energy. No passion. That's why when they beat the shit out of Washington it's actually frustrating in the big picture because they do have the ability to play at a high level. They just don't have enough to sand or leadership to bring it consistently. They're front-runners. The minute things start to go bad they just roll over and let the other pat their belly. They're an easy team to play against on most nights.
Which brings us full circle…maybe they just don't know that they aren't good enough to get by on talent. They don't know they can't just throw the puck out there, play hard for maybe a period or two and get results. They aren't good enough anymore. I always see people speculating that the players have tuned out Joel Quenneville. Well Joel, by all accounts, has never been an in-your-face rah-rah scream and yell in the locker room type of coach. He's a players coach. He's respectful. He gives guys days off. He doles out punishment and sends messages with ice-time. He's not a guy like Babcock or Torts or Hitchcock who will ride players and publicly call them out. Joel's style is obvioulsy VERY effective when you have players who hold each other accountable. That doesn't seem to be the case this year. Maybe the team isn't tuning out Quenneville as much as they are tuning out Toews, Seabrook, Keith, etc. Maybe there's no accountability for laziness like there was in the past. That icing that Oesterle got beat back for by Kopitar last night was inexcusable. Out to lunch. Gustaffson "effort" against the Kings on the first goal was pathetic. Out to lunch, watching the puck, goes to the wall soft, and it's in the back of the net. How is that okay? When you suck you can't be lazy. If you look around the NHL, every team has holes. That's the nature of the salary cap era. There's no way this team should be this bad. They shouldn't suck, but they do because of shit efforts like we saw last night. LA dominated the Hawks not because they have better players, but because they have better habits.