#11) Stoolies Should Be Very Proud To Be Stoolies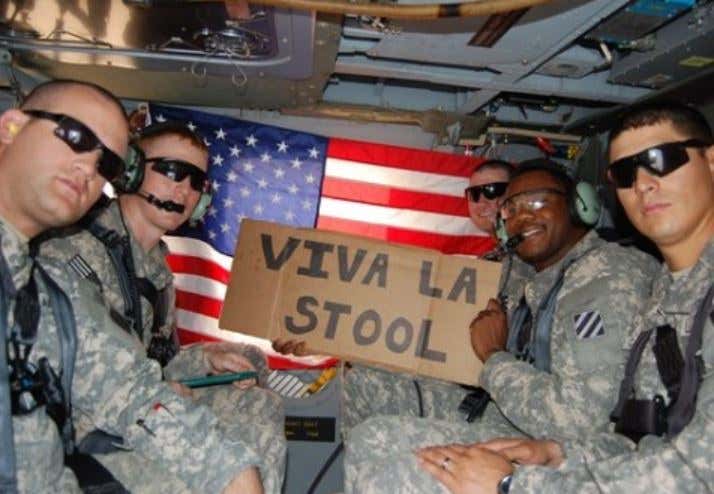 So this has been a nutty couple weeks for Barstool.  We were basically dragged through the mud for being the Internet Antichrist. The haters saying I and Barstool was everything that is wrong with everything. The PC Police out in full force trying to burn Barstool to the ground. Pulling tweets and quotes out of context from things I said years and sometimes decades ago.  Experts saying this is the end of us.  Forbes saying we will lose all our advertisers blah, blah, blah.  Naturally I fired back because that's what I do and what I'll always do. Anyway one thing I never do when I defend Barstool is talk about all the good we've done. Why? Well to be honest I'd rather expose my critics as hypocrits and debate them on the things they say about us rather than create a diversion.
But I do think it's worth at least mentioning some of the charity work we've done. Because as much as we're called assholes in the general media the Stoolies have proven time and time again they always rise to the occasion when called upon. We are a group of people who like to laugh, bust balls and always pull together as a community when needed.  The world doesn't need less people like us.  They need more.  This is why I won't apologize for what Barstool is and what it's become.   And keep in mind none of this was done for publicity.  It was just Stoolies helping Stoolies and the charities span the past decade.  There are probably 20 more I'm forgetting.  This is just what I remember off the top of my head and these are only ones we asked readers to help with.
Let the haters continue to tell people what they can laugh at and read.  To pretend they have the moral high ground.  Those people were never going to like us and I don't care.  We'll keep doing us.  Viva La Stool Indeed
1. $240,000 To Boston Bombing Victim Marc Fucarile
(Boston Hockey Player who was injured during Winter Classic)
3. Boston Firefighters – 68K Raised
NYPD Officers Ramos and Liu – 104K Raised
Orlando Tragedy –  (50K Overall)
50K Raised For J.J. Watt Foundation
Pete Frates ALS 5 year Relationship
Veteran and His Service Dog 22K
Wounded Warrior Zach Parker Wheelchair 15K