Julie Forgot Her Password So She's Ghost Writing Her Intro Blog Through Gay Pat On My Account
Hey Stoolies! I thought I'd introduce myself before the holidays as I kinda left that part out since joining Barstool. You may have seen me on the Barstool Tailgate Show (RIP).
Or destroying fellas left, right and center on Barguments.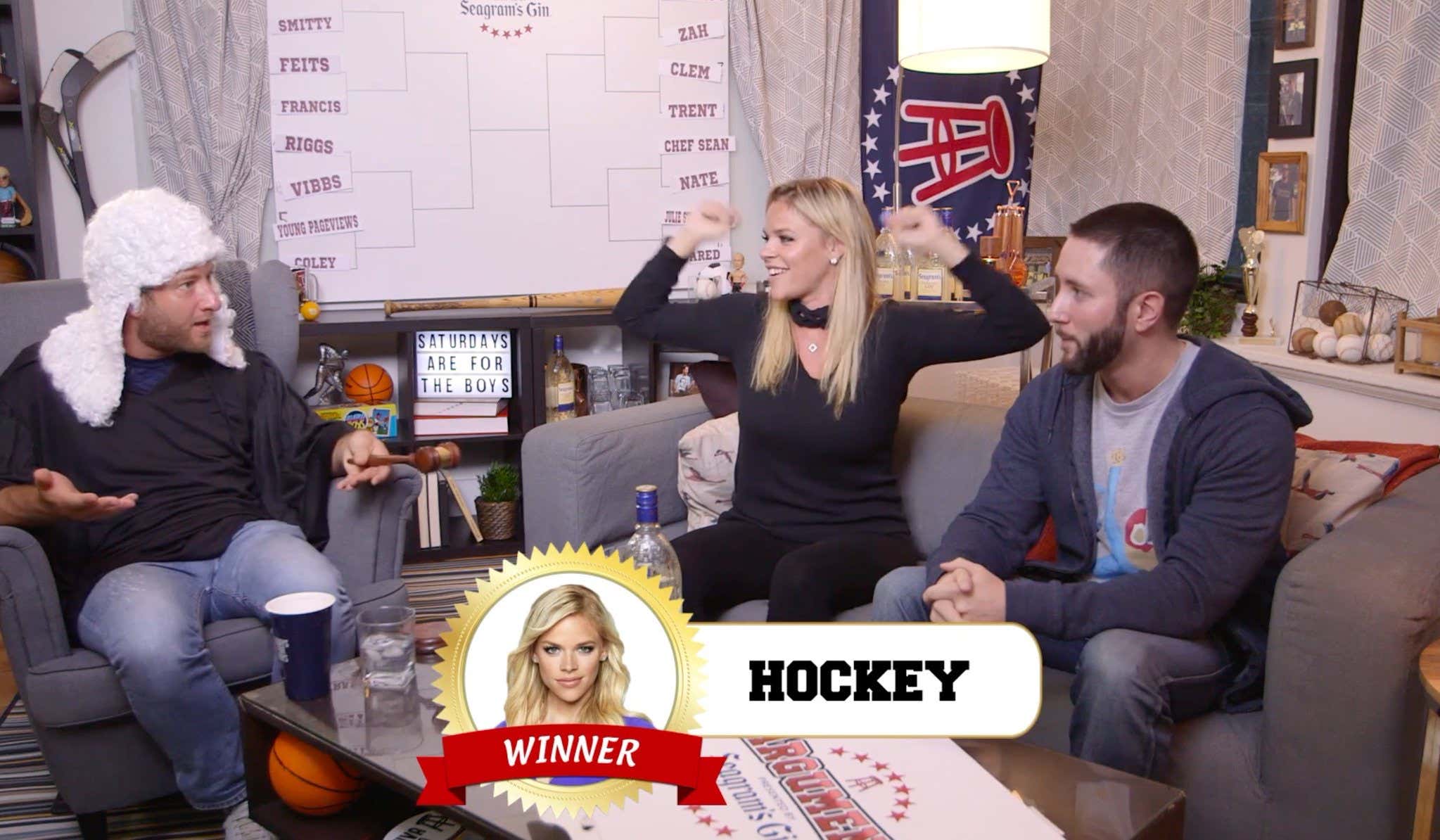 But now I am in the office full time and you're going to be seeing a lot more of me. Not sure what that means yet, or if I've made the worst decision of my life leaving my beachfront property in LA slaying sports at the biggest networks in America, but YOLO.
A bit about me: I play hockey with dudes, I'm obsessed with Alice Cooper, and I am a cult follower of the Rocky Horror Picture Show. I'm like a 12 year old boy trapped in Cher from Clueless' body.  I'm also the lone Canadian in the office. I know, it's a bit weird. I speak kinda differently and I'm slow eh, but hand me a double-double, and a mickey of crowne and I'm ready to give'r. Looking forward to spending 2018 on the pirate ship. GIDDY. UP.
-JSB