Barstool's Champions League Preview – FINAL Group Stage Matchday (Part 2)
Hello haters,
It's Wednesday. It's cold af outside. Work sucks. Don't even have MACtion to look forward to tonight. Let's be honest, life kinda blows at the moment…. but wait, what's this….
MORE CHAMPIONS LEAGUE TO MAKE THE AFTERNOON FLY BY?
Oh. Fuck. And. Yes.
***********************
CHAMPIONS LEAGUE
Scores from yesterday (pretty blasé games that all went basically to plan save for one unexpected goal by Atleti):
Updated standings for the eight groups:
– ADVANCED: United, Basel, PSG, Bayern, Roma, Chelsea, Barcelona, Juventus, City, Besiktas, Tottenham, Real Madrid
– CONTROL DESTINY: Liverpool, Sevilla, Shakhtar Donetsk, Porto, RB Leipzig
– DEATH'S DOOR: Spartak, Napoli
– DEAD (Europa division): CSKA, Celtic, Atletico Madrid, Sporting Lisbon
– PURGATORY (Europa is best case): Dortmund, APOEL
– DEAD (100% dead division): Benfica, Anderlecht, Qarabag, Olympiakos, Maribor, Feyenoord, Monaco
And finally the games on deck today:
NOTE: I gave FOX a little credit yesterday for their programming decisions but holy hell are they screwing the pooch (and us, the loyal viewer) today. Real/Dortmund is a nice game and all, and I love the BVBabyjesus more than anybody outside of his birth mother, but selecting that game with NOTHING on the line for FS1 instead of the myriad games with LOTS on the line is ridiculous, it is embarrassing, it is shambolic, it is a travesty, and it is something that of course FOX would do because of course. What a bunch of frickin' dummies.
***
Liverpool [-500]
Spartak Moscow [+1150]
Draw [+600]
The calculus for Klopp & Co. is straightforward: a win means they win the group, a draw assures qualification for the knockouts, and a loss means bye-bye (assuming Sevilla beat up on woeful Maribor). Simple as a pimple. Unfortunately, unlike the Spanish side, the Reds have a game opponent on their hands in Spartak, who know that three points means leapfrogging Liverpool in the standings. In other words, a fun matchup and one that could easily have been on FS1 over totally meaningless Real/BVB… but I digress (again).
Liverpool's offense is scary, while their defense is still capable of giving up horrible goals but has been better lately – especially at home and in particular against lesser opponents. Spartak can huff and puff all they want but they would having won the Russian league last year but they would have a tough time avoiding relegation in the EPL, which for the purposes of this thought experiment means they are the very definition of a lesser opponent. If you wanna be ballsy and take a chance on saying Liverpool to win at zero be my guess, but my default anytime Dejan Lovren and Ragnar Klavan are in the starting XI next to one another is that there will be at least one awful goal conceded. Liverpool to win 3-1.
**
Shakhtar [+170]
City [+130]
Draw [+225]
City head to The Ukraine in what is a must-win game… for Napoli. Unfortunately for the Italians, City has nothing to play for aside from trying to remain unbeaten on the season, and in fact they have plenty of reasons to rest key players with an all-important Manchester Dærby coming up on Sunday. So suffice to say that – in a season where nobody should want to face City – Shakhtar is catching them at just about the perfect time. Confirmed non-combatants include Kevin de Bruyne (suspended), David Silva (injured/resting) and John Stones (injured) and there is a good chance that Pep will sit Kun Aguero as well. The fact is though that this City side have layers and layers of talent, plus this guy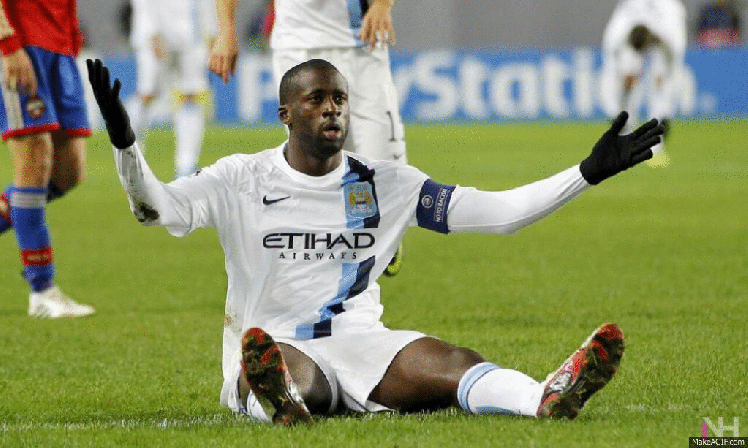 and Shakhtar will be missing some key guys themselves. I may admittedly be a little biased because Napoli absolutely deserve to make it to the knockouts with how they have been playing… so take that however you must, but I am still gonna say City to win 2-1 on a brace from The Jesuçao [but, for the record, I wouldn't call you an idiot if you see the odds for a draw and get a little greedy… greed makes the world go round, after all].
**
RB Leipzig [-325]
Besiktas [+850]
Draw [+475]
Porto [-350]
Monaco [+1000]
Draw [+475]
Group G is, along with Liverpool's Group E, gonna go right down to the wire with RB Lepzig and Porto coming into the final game even on points. The Portuguese are clearly sitting in a better spot as they get toothless (and eliminated) Monaco at home while Ze (Upstart) Germans are up against group winner Besiktas. The Turks are already through and have nothing to play for though, which adds yet another twist.
If Besiktas were going to playing anything resembling their top XI then I might lean towards an upset (then again the odds would be nowhere near as tasty), but as it is though the Turks didn't even travel a bunch of guys. As for Monaco, their list of injuries is longer than your vegan ex-girlfriend's list of dietary restrictions.
So as much as I'd love for some drama to be injected into the proceedings, hard to imagine these both not turning out as expected: RasenBallsport to win 2-1 and Porto to win 4-0 (which, by the way, would mean RB Leipzig [UPDATE] PORTO moves on thanks to the head-to-head tiebreaker… I was told there would be no math).
**
Bonus winners (to increase the chances I get actually one right): Napoli over Feyenoord because godamit they deserve it… Real Madrid over Dortmund because the BVBabyjesus is surrounded by bums everywhere he turns in 2017… Tottenham/APOEL draw because Spurs suck and have nothing to play for and even when they succeed there is always a hint of failure… I'd love to say the Maribor may give Sevilla some trouble just for the sake of keeping things interesting but, alas, Maribor are straight poo poo so Sevilla will win by multiple goals.
*****************************************
Reminder: got another youuuuuuuuge slate tomorrow… kidding, it's just Europa.
Regardless, don't forget about the big, big, biggggggggggggg weekend ahead with dærbies galore…
So see ya Friyay!
Holler,
Samuel Army