Gas Money Bob's Week 13 Bears Preview
Big game today. If we want to keep our playoff hopes alive we need to win this one and we'll need some help from a bunch of other teams, but until we are eliminated, I believe. Bears are favorites today (and everyday) so I don't see a single scenario where they don't take this win in front of a rowdy Soldiers Field crowd.
Bears: 22
49ers: 15
Offensive Player to Watch: 
Josh Bellamy WR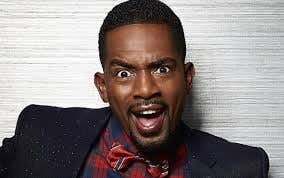 Josh was in the news this week for having a fight with #BearForLife Tre McBride during team meetings. Some have come out and said that Bellamy might not be innocent because he was sliding into Tre's girlfriend's DM's. I think Josh is going to have a chip on his shoulder today in the tune of 7 catches for 106 yards and a TD.
Defensive Player to Watch:
Nick Kwiatkoski LB
Nick is back and back in a big way. He is all over the field making plays. In a revenge game for Vic Fangio I can see him putting his best defensive player to use on the regular. Expect Kwiatkoski to be blitzing often.
Key to the Game:
Ed Hochuli Referee
I know this sounds like  broken record, but until the NFL steps in and does something about the Anti-Chicago bias by referees they will be a major factor in every Bears game. Once again the Bears should roll but Hochuli will do whatever he can to stop them.
I am also very realistic and I know it doesn't look good for this season. The referees have put us in a position where our fate is not in our hands. Now people are calling for the firing of John Fox and his staff. If for some reason we don't win out and make the playoffs it looks like we'll be looking for a replacement. I have compiled a list of my top candidates to replace Fox as next Bears Head Coach.
1. Mike Ditka – Why did we get rid of him in the first place? This is the obvious first choice. Ditka epitomizes what being a Bear is all about. Blue collar, tough, angry, passionate, and an unbelievable motivator. Bears would be early Super Bowl favorites for 2018.
2. Mike Singletary – Ideally I would want to bring him in as an assistant to Ditka, but if Ditka is not an option who better than the Samurai? He has head coaching experience, is respected by everyone in football, and doesn't take shit from anyone. If he can't win with you he'll tell you to your face. If he wants to get your attention he'll just drop his pants. The man knows how to coach.
3. Jeff Fisher – His track record speaks for itself. Fisher's coaching style could bring some energy and excitement back to the city. The fact that he was an '85 Bear proves that he knows what it takes to win.
4. Leslie Frazier – Another '85 Bear that also has tons of coaching experience. Leslie took a 3-13 Vikings team to 10-6 in just one year. He is currently the D-Coordinator for the Bills so his services will be in high demand.
5. The Ryan Brothers – As Co-Head Coaches Rex and Rob could be what this franchise needs to take the next step. We know they are defensive geniuses, but I also think they could be the right guys to help develop and mold Tribusky into an elite quarterback. The S O B's (Sons of Buddy) would bring fire, passion, and multiple Super Bowl championships.
GMB Record 3-8-0
Follow @GasMoneyBob