Giants Executives Are In Los Angeles To Meet With Giancarlo Stanton's Representatives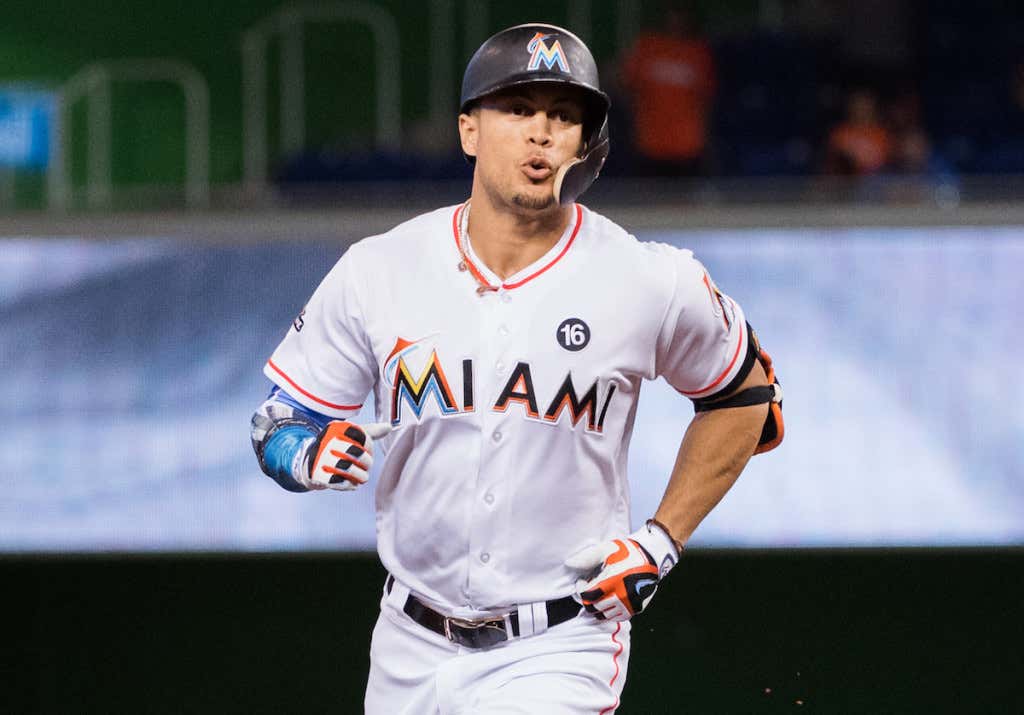 Things. Are. Happening. The last update that we got on the Giancarlo Stanton trade front was from Jon Morosi earlier today, who reported that there's a package that Miami would "likely" be willing to accept as long as the Giants assume $250 million of Stanton's contract.
In the offseason, things can either change, develop or fall apart rather quickly. In this particular case, it would seem as though Stanton to the Giants is developing rather quickly. Stanton, as we all know, prefers the Dodgers as his trade destination, but if that's not possible for LA to swing then the Giants make the most sense for a number of reasons. As a result, we've got some serious movement here.
We'll keep you posted if anything else happens here, but it would seem as though Stanton to San Francisco has some serious legs. As Rosenthal writes, Stanton has a full no-trade clause so he can shoot this thing down if he chooses, regardless of what package the Marlins are willing to accept from the Giants. But as far as we know, Stanton has expressed zero resistance to being moved to San Francisco. Stay tuned.