And Now, The Season Finale Of The Hottest Game Show....Guess That Costume!!
And here we are, Halloween. The most important day of the year for all the strong, confident, independent women out there. The day they put on their Halloween finest and say "I'm proud of who I am".
If you want to catch up on previous episodes of the hottest game show from last week,
Monday came in hot, Tuesday's was super tough, and Wednesday's had people fainting left and right, Thursday's was insane, and Friday's was fantastic.
We had a special edition episode yesterday because Hailey Clauson went as a sexy sandwich and that was the best costume I've ever seen.
And here we are, with the season finale. Can you guess what Juli Anne is for Halloween??
Here is a the bottom half of the costume, where you can see she is holding a…I don't even know what those things are called, to be honest.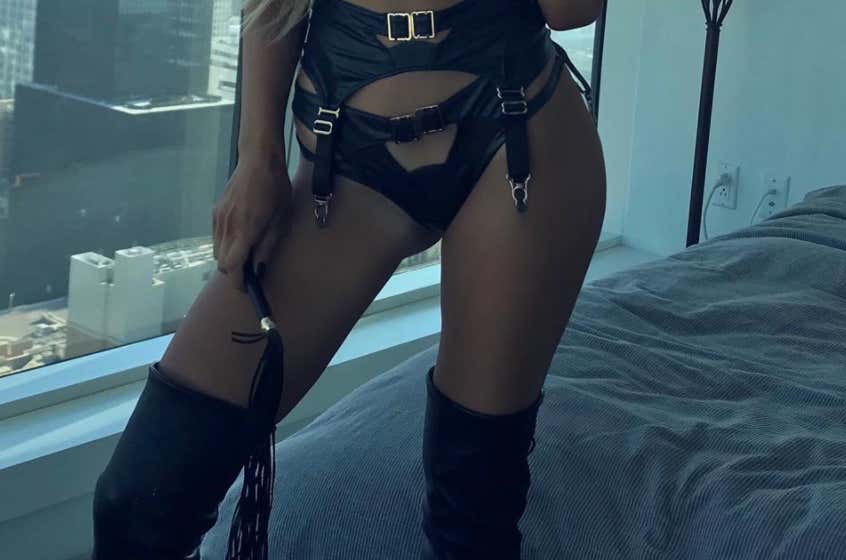 Do you know what she is? Lock in your answers now.
And the costume isssssss…….
A cat!
That's what it's all about folks. Looking strong and beautiful while being whatever you want for Halloween.
Thanks for tuning in to a great season of Guess That Costume, we'll see ya back next year!
PS: This chick is outrageously hot, jeez Louise!