Connor Murphy Was A Healthy Scratch Again On Saturday, What Does It Mean? Does He STINK?
The Blackhawks have played 6 games so far this year and one of the big trade chips from the off-season has been a healthy scratch for two of them. People are NOT happy about it. Hand up…I am one of those people. I wrote it in the recap blog and I tweeted about it prior to the game on Saturday.
Nashville blowing the doors off of the Blackhawks in the playoffs was the impetus for the Hjalmarsson-Connor Murphy trade so to have him sit out for the first game against Nashville left a bit of a bad taste in my mouth. I also said this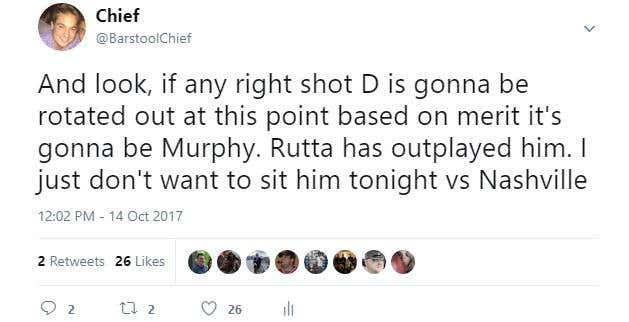 Two things can be true at the same time. Is it disappointing that Murphy hasn't been SO good that it's impossible to take him out? Yeah, definitely. Is it WAY too early to make any type judgement on the trade, Murphy, or Joel Quenneville? Also, yes, definitely. People on twitter dot com didn't see it that way though.
There's a lot of noise out there already. Murphy stinks, Q is dumb, Bowman is dumb, Q is finished, blah blah blah. I want everyone to look at their calendar…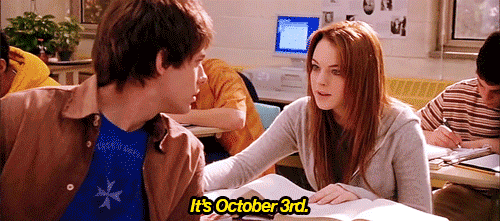 Okay, its not October 3rd, but it's pretty close. It's October 16th. Now that you know the date, I want you to close your eyes, take a deep breath, and block out the haters all around you.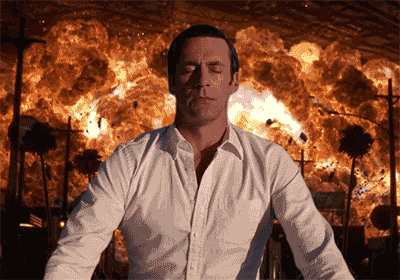 Let's take a look at some of the things that are contributing to Murphy being benched twice so far
1) Jan Rutta…quite good. Rutta has been arguably the Blackhawks second best Dman so far this year. That's a good and an at least somewhat unexpected thing. He's really good at moving the puck out, he's great in transition with gap control, and he makes good/simple decisions with the puck.
2) The Blackhawks signed Cody Franson to a play hockey for a million dollars. They need to find games for him to play.
If one and two are both true, then every now and again Murphy has to sit.
I also think we all need to agree to stop talking about the Hjalmarsson trade for the time being. The driving force for this trade was cost certainty after the 2018-19 season. In the next two off-seasons the Blackhawks will need to find money for Schmaltz, Hartman, Hayden, Panik, Kero, Kempny(maybe), Forsling, and Rutta. If the Hjalmarsson trade didn't happen you'd also need to find money for him. With this trade the Blackhawks got an NHL defenseman in Murphy who is hopefully going to improve over the duration of his contract that runs through 2022.
The point of this blog is just get everyone to chill. For whatever reason fans seem to get angry with Joel Quenneville for playing certain guys (TVR, etc) and not playing others (Teravainen, Kempny, etc). This team team still has like 75 games left in the season. Murphy is probably going to play 60 of them. Let's not judge him and his development/usage against that of Rutta or Hjalmarsson. Guys come along at different rates. Murphy is going to need more time. He's still only 24 and has a career full of things to unlearn from his time in Arizona. It'll be okay.
The Blackhawks continue to bank points while breaking in a ton of new players to the lineup. That's the most important thing. Six games in, they haven't all been pretty, but the Hawks are in first place. Just keep playing, keep getting better, and this team will be ready to roll come playoff time. Everyone just take a deep breath.
PS: One thing I wouldn't mind seeing is switching up the D pairs. Murphy's controlled Dzone exits are lacking according to my guys at SportLogIQ. Now, I can't prove this and I'm not a Kempny guy so I could be jumping to conclusions, but maybe playing Murphy with Forsling instead of Kempny would help Murphy's game. Forsling is a smarter player and a better skater. Maybe he could provide a more consistent outlet option for Murphy and support the puck a little better than what he's currently getting with Kempny. I'm going to watch that a bit more carefully net time, but that's just something that has popped in my head. Also, if Rutta is as great as Coach Q says then maybe his steady game is better suited to balance with a bit of a wild card like Kempny.