Aaron Rodgers Is Done. Time For The Packers To Do The Right Thing
Brutal blow for the Pack. Losing Aaron Rodgers for the season…well…that'll put a wrinkle in your season. But not all hope is lost. There's a QB out there who is similar to Rodgers. A guy who can scramble and extend plays. Who will hit the checkdown when necessary. The NFL just needs to finally give him another chance.
How many more Kevin Hogans, Brian Hoyers, and Scott Tolziens will the NFL start until they give him a chance? I mean, enough is enough. It's bad enough he wasn't on a roster week 1, now we're at week 6! Week 6! Rodgers went down, so hopefully the Packers and their shareholders throw out politics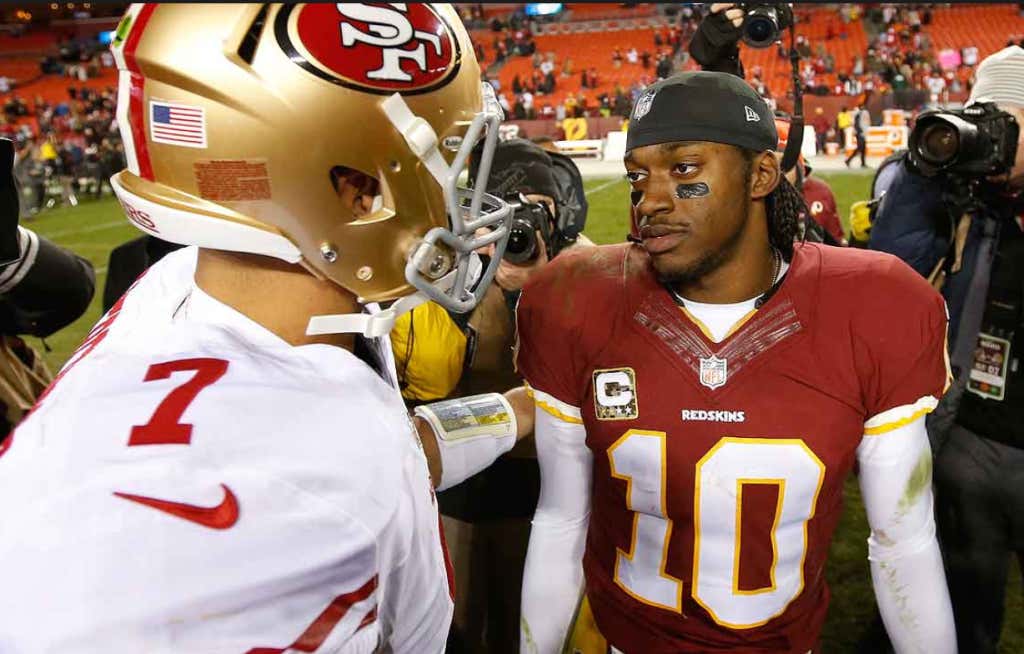 and give RG3 a call. He's ready. The Packers need a QB. He's healthy, hungry, and his knees literally can't be any fresher if he tried. RG3 in Green Bay. It makes too much sense. Do it, Packers. Do it.