A TV Reporter Says Harvey Weinstein Cornered Her In A Restaurant Hallway And Tried To Kiss Her Then Masturbated Into A Potted Plant Instead When She Said No
THE DAILY BEAST - A woman has come forward with accusations that film producer Harvey Weinstein cornered her in the hallway of a high-end New York restaurant and masturbated in front of her. Lauren Sivan, a former television anchor at a Long Island cable channel, told HuffPost that after Weinstein took her on a tour of the kitchen at Cafe Socialista in 2007, he attempted to kiss her. When she rebuffed him, Weinstein allegedly said, "Well, can you just stand there and shut up." Sivan told HuffPost that Weinstein then proceeded to expose himself and masturbate in front of her, ejaculating in a potted plant.
Lot of allegations flying around about Harvey Weinstein, everything alleged at this point which is important to remember.  However,  in a hypothetical non existent universe where allegations become proven truths, if I lived there, I would have no choice to say this is the most noteworthy accusation of the bunch.  Harvey Weinstein cornering this TV reporter – Lauren Sivan – in the hallway of Cafe Socialista and masturbating into a potted plant when she refused to kiss him.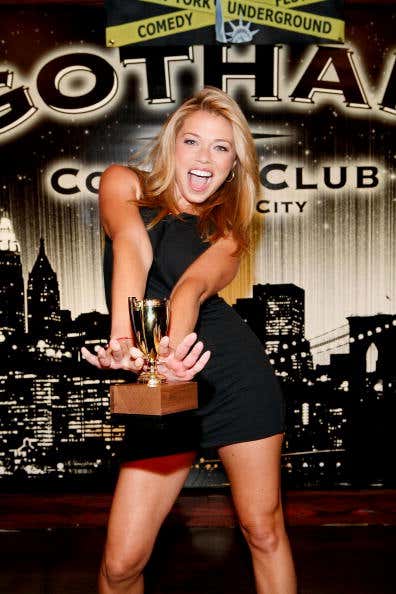 INSANE move.  It's what actually makes me believe him a little bit when he says he "has an issue and needs help."  That doesn't absolve him of anything obviously, he's completely responsible for everything he's allegedly done.  But 99.9999% of the time when a celebrity gets caught and they drop the "I have issues and I'm seeking help" line you know they are 100.00000% full of shit.  Harvey allegedly cornering a woman in a RESTAURANT HALLWAY, in public, jerking off into a potted plant, cumming all over the leaves and roots and shit – that is behavior that would signify a pretty significant mental issue.   Just outrageously blatant and out of control.