The First Time Eagles Owner Jeffrey Lurie Met Andy Reid For Dinner, Big Red Ordered THREE Steaks At Once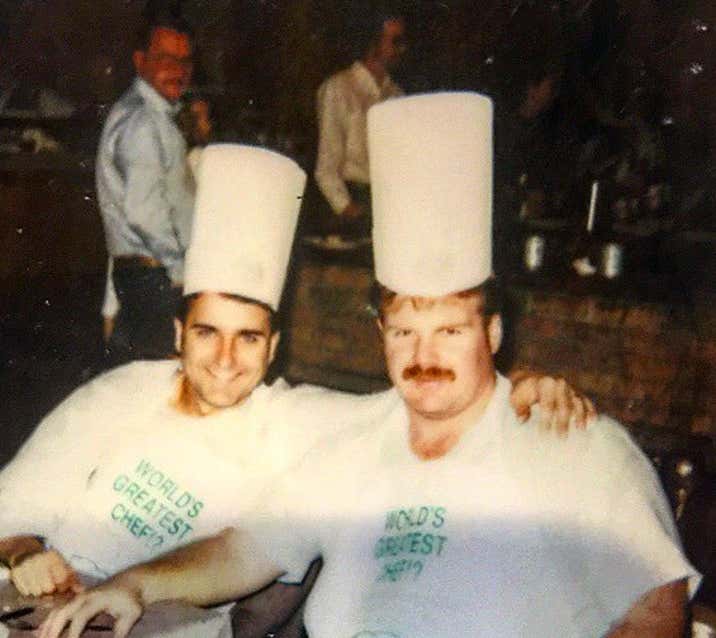 What a power move. Keep in mind Andy Reid was a lowly QB coach with the Packers who was meeting billionaire Jeffrey Lurie about his destiny. Some people would play it coy and maybe cut it off at, say, one meal. Nope. Not Andy Reid. Three full entrees right in the Eagles owner's face. Impressive. But then again, with Reid's time management skills I wouldn't be surprised if he squandered his opportunity to finish them all. The man probably wasted all of his bathroom breaks during the appetizers and the restaurant closed before he could get to his third steak. Then again, I also wouldn't discount him swallowing them whole at first sight. Big Red has been eating cattle whole since he was a teenager. What else would explain this size?
Here's to hoping he ordered 4 steaks last night after whooping up on the defending Super Bowl champions. Even though the Chiefs won that contest based solely on the fact Andy Reid wins all the big games that never matter. Never change, Big Red. Never change.