Wait, Calling A College Athlete Hot Is "Fucking Nauseating"?
I'm always surprised by what qualifies as an internet controversy these days so I'll admit, this one caught me off guard.  Calling a college athlete at a major D1 school "hot" is "fucking nauseating" according to this recent post by Awful Announcing  -(Sources for that article:  1 Bleacher Report writer, 1 Complex writer, 1 random guy with 200 followers who got 0 retweets and 1 like on his tweet).
I'll make this quick.
This is why the post was taken down: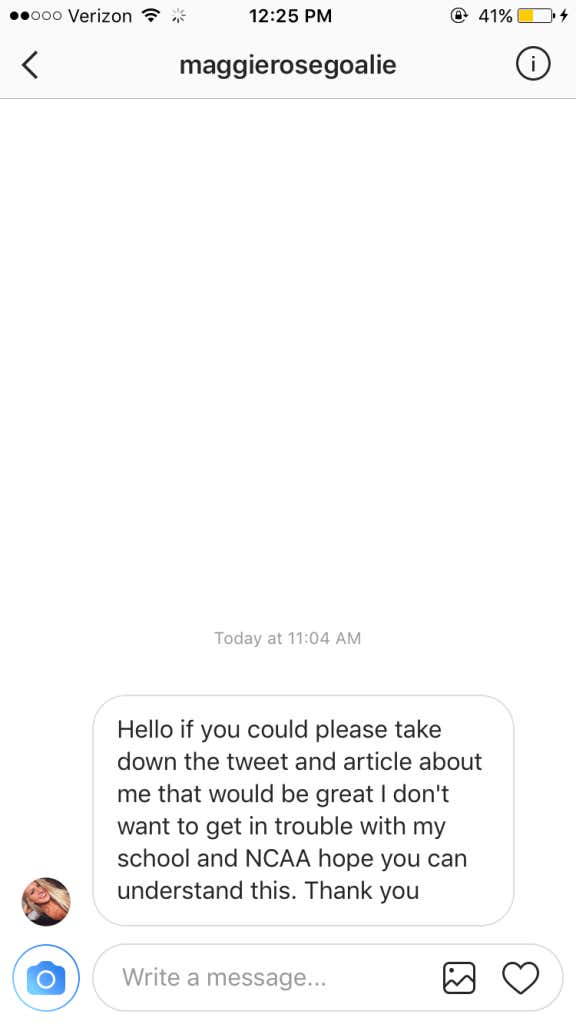 Since I started working here 8 years ago our policy has been the same.  If a girl asks to be taken off the website, we take her off the website.  Maggie asked if we could please take the post down.   Gaz forwarded me the screenshot, I clicked over and moved it to Drafts and went back to writing something else.  Looking at the timestamps that was at 12:30 PM.
That Awful Announcing tweet at 7:32 PM was the first I heard there was any issue with it outside of Maggie – let alone somebody being "fucking nauseated" by it.    Combine that with the timing of our Facebook Live announcement and Dave's Emergency Press Conference and now it's a whole big thing.  The bat signal went out and, like a moth to a flame, Barstool's #1 Reader jumped at the chance to get his next piece published and have another great shot at his monthly pageview bonus.
I'm not going to argue and plead my case about the connection with the Facebook show (there is zero) because that would be pointless.  Bottom line is Maggie reached out and asked to be taken off so I took it off.  If calling a college athlete playing D1 hockey at Ohio State University attractive based off the official Ohio State goalie photo passed along on Twitter and saying "I'll be paying more attention to college hockey this year" is THIS scandalous then I guess Barstool is even edgier than I thought.